Leaders reveal 'phased' approach to resuming business operations about one month into lockdown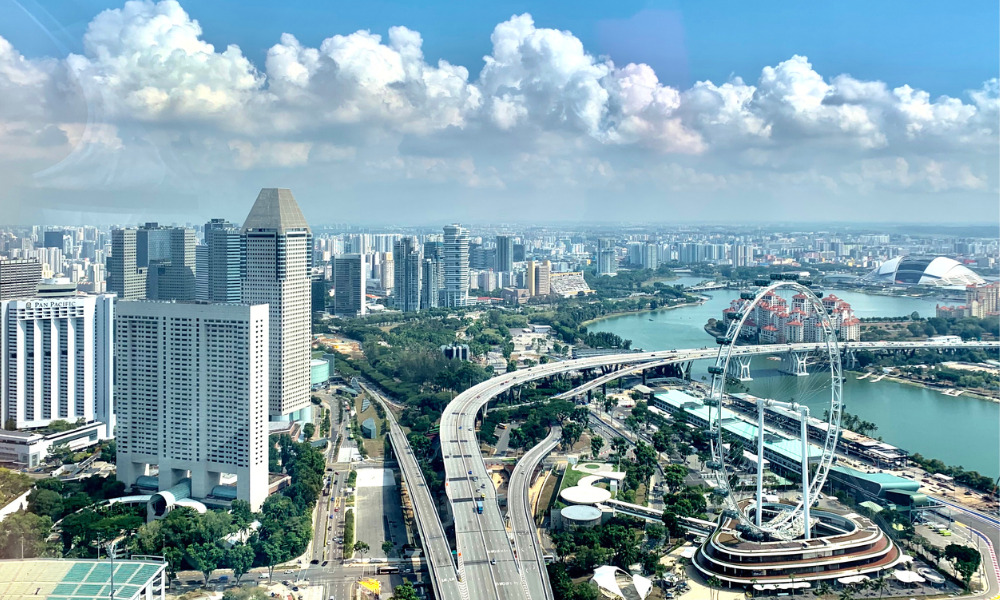 About one month into Singapore's Circuit Breaker, the government shared 'minor adjustments' to its extended lockdown.
From May 5 onwards, several businesses, previously told to shut, may soon resume operations, and schools will reopen to 'bring back students in small groups', announced Minister Lawrence Wong in a recent virtual press conference (2 May).
Businesses and institutions must await further information from the relevant authorities to get the greenlight to reopen. Discussions are also underway to resume essential business travel.
"I have talked about some services and schools that will resume," Wong said. "For the economy and work premises, we will also phase in a gradual re-opening. But as we go about doing this gradual re-opening of work premises, the key requirements have to be put in place."
Some requirements include:
Much stricter guidelines for safe management within workplaces
A leverage on technology to speed up contact tracing procedures. All businesses and services opening from May 12 onwards must adopt the SafeEntry app
The multi-ministry taskforce is currently discussing with industry leaders to decide the specific measures to roll out.
READ MORE: Circuit Breaker: Workplaces face tighter measures
The minister emphasised that what's for sure is that prioritising health and safety 'must now be an integral part' to any work operations.
"We have always talked about workplace safety and health," he said. "Now, workplace safety and health must take into consideration safe distancing, and the whole range of safe management practices that are critical to prevent the spread of the virus within work premises."
There are 'many things' that workplaces, employers and firms will have to do from now on to manage the COVID-19 situation.
For example, employers must make sure that the staff at work are physically spaced out when they are working, he said.
Also, staff across different teams cannot mix when they are deployed at different sites. Employers should also strictly enforce a 'no gathering' rule for staff, be it at the pantries or during lunch breaks.
The Ministry of Trade and Industry will reveal more updates on which businesses, such as manufacturing and production firms serving the region, can resume operations.
In a separate speech, Minister Chan Chun Sing also provided guidelines on how companies can prepare for the resumption, with a focus on ramping up safe distancing measures during work hours and encouraging minimal interactions after hours as an ongoing business continuity measure.
He added that the ministry is in talks to enable the resumption of essential business travel. This will be a joint-country coordination that centres on maintaining standards of health checks for mutual assurance purposes.
READ MORE: Circuit Breaker: How can HR support employees?
Does this mean an end of the extended lockdown period is in sight? Wong's update is in line with the prime minister's last national message that Singapore will take things 'one step at a time'.
The country's exit strategy will follow three steps: a gradual relaxing of safe distancing measures, ramped up testing for the community, and better use of technology to contact trace COVID-19 infections.
The taskforce's press conference last weekend is thus part of a 'broad outline' to give everyone 'a sense of what to expect' through the rest of the Circuit Breaker period.
However, Wong cautioned that the situation remains 'fluid and dynamic', and the plans may be adjusted depending on how the situation unfolds in the coming days and weeks.
"Even as we ease and adjust some of these measures, the bottom line is this: this is not the time to slacken and let our guard down," he said. "We may be easing some measures but we must stay very disciplined and vigilant.
"If there is no necessity to go out, then stay at home."
He reminded every individual to strictly adhere to that mindset. Whether measures ease or tighten in the coming weeks, residents should only go out for 'absolutely essential' activities. It is also best to go out alone as much as possible – including refraining from going out with members of the same household.
"All these are very critical habits that we should still maintain, even as we ease up on the Circuit Breaker measures," he said. "Remember, we are not out of the woods. There are still unlinked and undetected cases circulating, and we do not want to risk a flare-up of the virus again.
"We have to do this cautiously and gradually. As we do this, we need everyone to cooperate so that we can open up the economy, resume normal activities safely without causing further clusters to form."