Authorities warn against sending staff straight to the hospital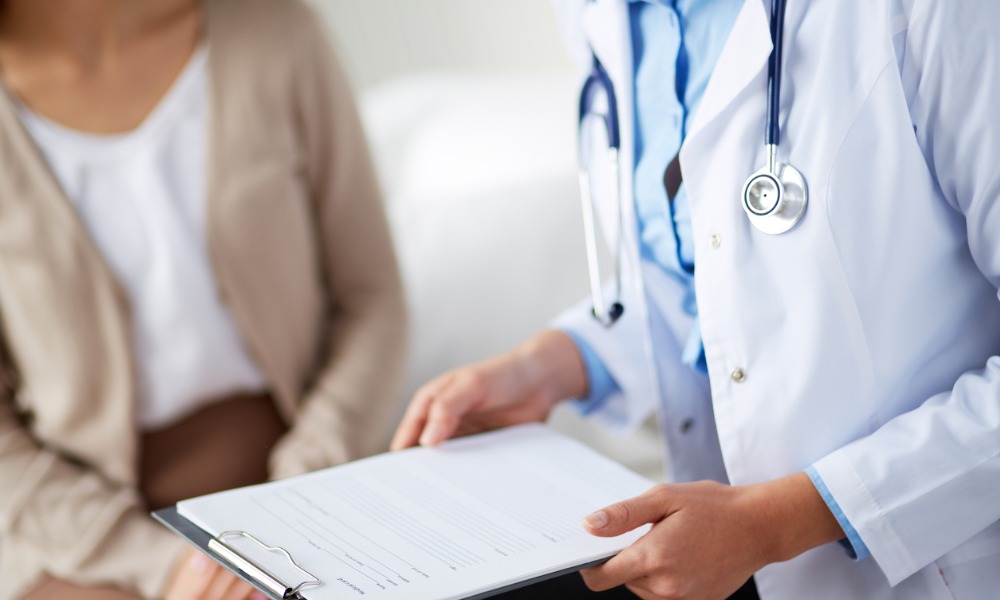 What should employers do if a suspect or confirmed case of COVID-19 is detected at work?
After several office evacuations made over COVID-19 cases recently, the Ministry of Manpower (MOM) issued an advisory this week to guide employers on appropriate measures to take.
Separately, an MOM spokesperson warned against sending workers to hospitals simply to test them for the coronavirus. This may be deemed an "irresponsible misuse of medical facilities" and result in suspended work pass privileges.
Instead, workers should be sent to a general practitioner. There, the doctor will assess whether they need to be taken to hospital.
In the message seen by The Straits Times, the spokesperson explained that workers should only be sent to the hospital if it is a medical emergency. This ensures that they can focus resources on individuals who need treatment — those who are well will not be tested.
READ MORE: Deadly coronavirus: What HR needs to know
How to manage cases of infection
At work, employees may come into regular contact with co-workers, customers as well as contractors. Hence, MOM encouraged employers to do the following if there is a suspect or confirmed case:
Provide timely information to employees on latest developments
Reassure employees and relevant persons, e.g. customers, of the measures being taken to ensure their well-being at the workplace
Show care and concern to persons who are either confirmed or suspected of infection
Coordinate with suppliers or contractors to manage their own employees, if applicable
"A person who has fever or symptoms like coughing and breathlessness may not be infected with COVID-19," said MOM. "However, they should be advised to consult a doctor as soon as possible.
"If the doctor has reason to suspect COVID-19 infection, the person will be referred for further tests and deemed to be a suspect case."
A suspect case
If there is a suspect case at work, employers should immediately identify persons who may have recently come into close physical contact.
Employers should then advise all affected employees to:
Monitor their health, including doing temperature checks twice daily
Adopt good personal hygiene
See a doctor immediately if they are unwell
Inform supervisors and/or HR immediately, and stay at home on sick leave even if the symptoms are mild
Note that since 14 February, doctors have been advised to give five days of sick leave to patients with respiratory systems, such as fever, cough, sore throat and runny nose.
The Ministry of Health (MOH) urged employers to strictly abide by the five-day MC regime during the ongoing outbreak situation.
Advise employees to stay home and avoid mixing in large crowds. Those who do not recover within five days will be referred for further medical assessments. Remind them to return to the same doctor for further treatment.
When updated of the outcome of tests for any suspect cases, employers should notify other employees.
READ MORE: Coronavirus: How to manage anxiety and negativity
A confirmed case
If someone at the workplace is a confirmed case, MOH's contact tracing officers will engage the employer to identify any persons at the workplace who may have had close contacts with the confirmed case.
Employers should cooperate with the contact tracing officers and provide them with the necessary assistance and support. MOH's contact tracing officers will assess whether they should be placed on quarantine.
For employees who are not placed under quarantine, employers should advise them to monitor their health closely as per measures for a suspect case.
Once notified of a confirmed case, employers should adopt precautionary measures:
Immediately vacate and cordon-off the immediate section of the workplace premises where the confirmed case worked
Carry out a thorough cleaning and disinfecting of that section, according to authority guidelines
"There is no need to vacate the building or the whole floor if there had been no sustained and close contact with the confirmed case," MOM said.
MOM noted that some employees may not be able to remain physically at their workplaces if they have been asked to vacate their work stations or are pending assessment by MOH's contact tracing officers.
If working from home is not a feasible option, MOM said that employers should exercise flexibility and treat such absences as paid hospitalisation leave or paid outpatient sick leave.
"Employers should regularly keep in touch with an employee who is a suspect or confirmed case or was placed on quarantine," MOM said.
"If the employee has used up his or her medical benefits provided for under the employment contract and/or collective agreement, employers should consider providing additional medical coverage and helping the employee tide over the period of possible financial hardship."