When millennials find meaning at work, they become among the most loyal employees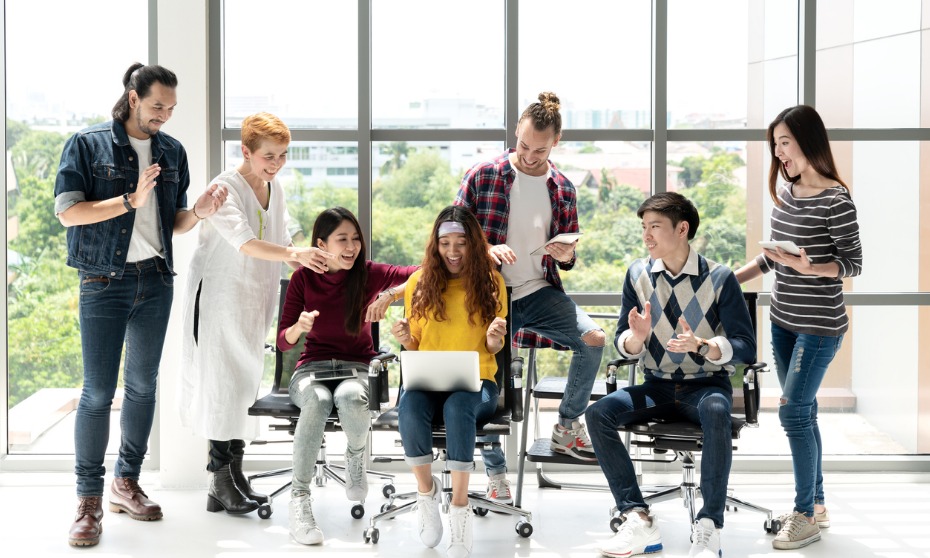 By 2020, millennials will comprise 50% of the global workforce. Despite their growing number, however, only 44% of millennial workers today are said to have a positive employee experience, a study from Great Place to Work found.
The group recently unveiled its 2019 list of the best workplaces for millennials – organisations where at least 30% of the workforce were born after 1980 and at least 90% of all employees reported being "treated fairly" regardless of their age.
READ MORE: How to enter the millennial mindset
What millennial workers want
Findings show the majority of employees (86%) at millennial-friendly workplaces have managers who do a good job assigning people and motivating them to perform well.
Recruitment firm Ian Martin Group, one of this year's honourees, for example, revamped its traditional performance evaluation system by switching to continuous feedback.
Each week, employees answer three questions about their performance – with the goal of empowering them to take ownership of their work.
Continuous feedback enables workers to hold themselves accountable for their tasks, seek feedback from one another, and recognise their teammate's contribution.
READ MORE: Tips for managing millennial employees
Receiving fair pay is another big win for millennial-friendly employers, according to the survey.
Four in five employees (81%) in these organisations said they are paid fairly for their work, while a similar percentage (83%) said they receive special benefits to support real-life needs.
Software company Intuit, another honouree, for instance, provides a US$1,000 Well-Being for Life allowance for use in physical, emotional and financial well-being services.
Not your 'selfish job-hoppers'
Looking after the needs and aspirations of millennial workers is also proving beneficial to employers, the survey found. Young employees who are satisfied with their company are 50 times more likely to want to stay on with the team and 149 times more likely to recommend it to people they know.
READ MORE: Millennials just want a job for life
"[It] turns out a lot of people got millennials wrong," said Michael Bush, CEO of Great Place to Work.
"Far from being selfish job-hoppers, they're just searching for a position with great leaders, fair base pay, and support for their real-life needs," he said. "When organisations deliver on those requests, millennials deliver big time for their organisations."