Almost two in three workers in Singapore are feeling more anxious and stressed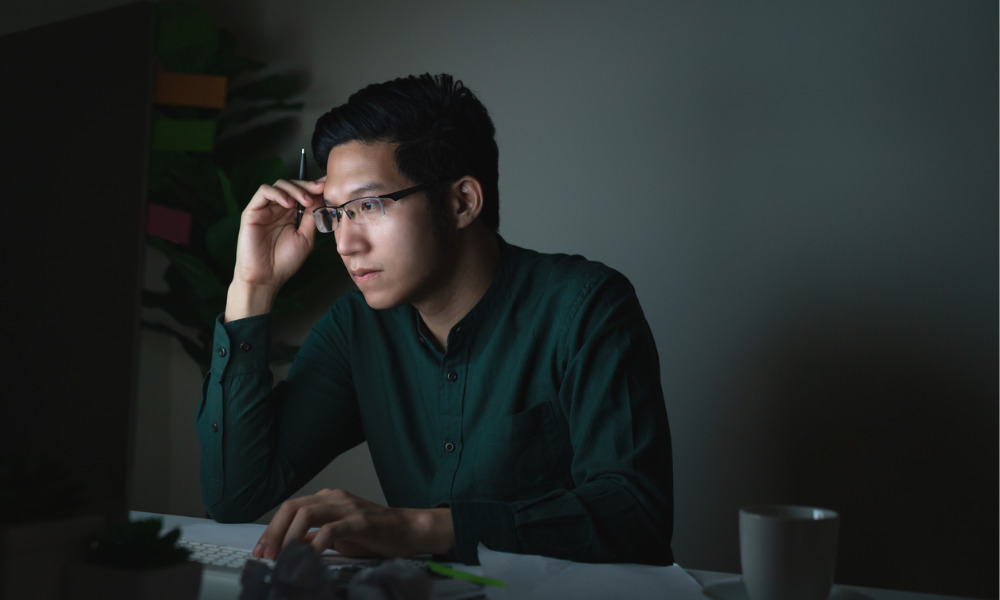 There has been a marked increase in anxiety and stress among employees in Singapore since the COVID-19 outbreak.
Almost two-thirds (65%) of employees said they are feeling more anxious in the current environment and 64% are saying they are feeling more stressed.
Fortunately, a third (35%) of workers reported that their mental health has improved over the last few weeks. The main reasons for this included working from home (27%) and feeling less stressed (17%) or being busy at work (15%).
However, 26% said their mental health has declined in this time, according to a new study by Qualtrics.
Employees said the decline in health has been due to:
Stress (25%)
Anxiety (22%)
Being worried about their job (19%)
Feeling fatigued (7%)
Working from home (6%)
Additionally, 68% of employees surveyed said they are at least somewhat worried about losing their jobs. About 13% are not worried at all.
READ MORE: How can HR help employees through stressful times
How to improve mental health
The study found that different methods and practices have helped to combat the rise in their stress, anxiety and mental health challenges. Overall, workers found engaging in regular exercise to be the most helpful (31%).
And as employees find themselves adapting to prolonged periods of remote work and increasing social distancing measures, respondents cited setting clear boundaries between work and life (21%) and establishing a set schedule (13%) as the most beneficial to their well-being.
Some (9%) have said that simply eating healthier has helped to lift their mood.
The most impactful measures taken by employers include:
Providing resources for employers to do their job (18%)
Setting clear expectations on what's expected from employees (17%)
Clear communications from leaders (15%)
Informal team gatherings (13%)
As the crisis unfolds, the World Health Organisation's Director General, Tedros Adhanom Ghebreyesus reminded that it's vital to support "individuals around the world, especially those who are now adjusting to a new reality".
"We know that for many people, life is changing dramatically," he said. "During this difficult time, it's important to continue looking after your physical and mental health. This will not only help you in the long-term, it will also help you fight COVID-19 if you get it."