Singapore announced a third round of government support to help employers cope with COVID-19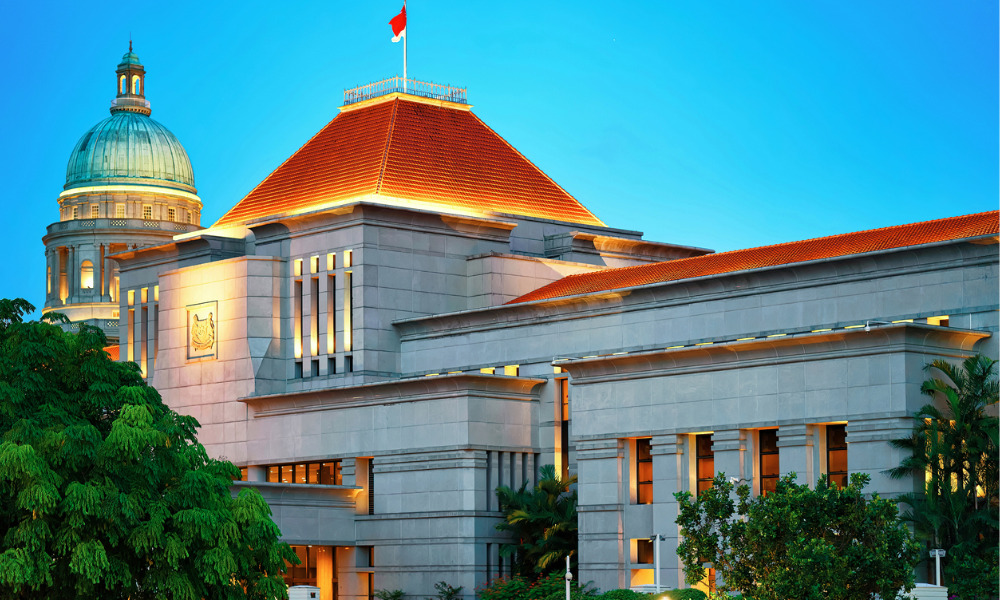 The Singapore government announced another round of financial support for businesses and individual as a defence against the ongoing impact of COVID-19.
The 'Solidarity' Budget builds on earlier measures such as the Resilience Budget revealed a few weeks ago.
"The primary aim of the Solidarity Budget is to take further steps to save jobs and protect the livelihoods of our people during this temporary period of heightened measures," said Heng Swee Keat, finance and deputy prime minister.
"This Budget will also help businesses preserve their capacity and capabilities, to resume activities when the circuit breaker is lifted.
"There will be direct cash in hand for households, to help tide families through this difficult period. Everyone is affected by the necessary circuit breaker measures, some more than others."
HRD summarised the latest counter measures against the outbreak.
READ MORE: Singapore announces 'Solidarity' Budget amid COVID-19
Enhanced measures to enable employee retention
As a start, Minister Heng announced further enhancement to the Jobs Support Scheme. The scheme is now applicable for all local employees in all sectors. It will help offset 75% of the first $4,600 gross monthly pay for each employee, effective April.
Heng explained all employees are eligible for the wage offset, regardless of monthly pay. For instance, even if employees earn beyond the $4,600 limit, employers can still claim for staffers as the figure is not a salary cap – the figure is only the max amount employers can claim for.
The first payout will be brought forward to April, from May, said Heng. Firms on Giro and PayNow will receive the first payout next week. Those without will get them by cheque a week later.
The government will also waive off the monthly foreign worker levy for work permits and S Passes due in April. Heng hoped this will reduce costs and relieve the pressure on company cash flow.
The levy rebate was estimated at $750 per foreign employee. The figure was based on previous levies paid in 2020, said Heng.
"Employers who hire foreign workers on work permits and S Passes should also take care of these workers who will also face difficulties during the circuit breaker period," he said, "so firms can resume operations quickly once the measures are lifted."
READ MORE: Singapore govt urges 'responsible retrenchment'
Cash flow: Enforcement of property tax relief
A property tax rebate of up to 100% announced in the Resilience Budget will soon be legally enforceable.
Minister K. Shanmugan will soon introduce a government bill to allow businesses and individuals to defer certain contractual obligations, including paying rent, repaying loans or completing work, for the time being.
The bill will also ensure property owners pass on the property tax rebate in full to tenants.
Mental health support
The government is also setting up a new 24/7 National Care Hotline to help anyone facing stress or anxiety during the COVID-19 pandemic. Heng said mental health professionals and trained volunteers have stepped up and helped in setting up the helpline.
He noted that Singaporeans emotionally affected by the crisis can still count on community mental health support services throughout the 'circuit breaker' period to provide support through phone consultations and home visits.
"With the circuit breaker in place for the next one month, everyone will have to adjust and adapt not just their physical routines, but also mindset and habits," Heng said.
"Every Singaporean can make a difference in slowing down the spread of the virus today. To keep out the virus, all of us must play our part."
He reminded everyone to be socially responsible by staying home, staying safe and staying healthy. He also urged everyone to 'stay in touch' and connect through phone and video calls.
"Singaporeans must keep their spirits up and look out for each other, especially seniors and the more vulnerable," he said.
Related stories