The current 'unprecedented crisis' is giving leaders a chance to demonstrate their capabilities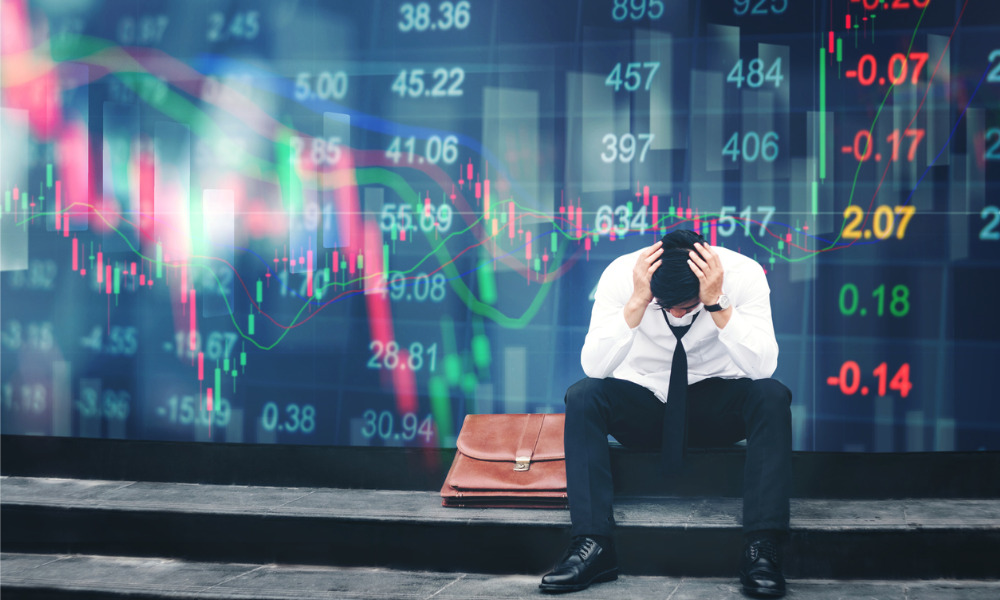 "It's clear that we have entered a recession" that will be worse than 2009's global financial crisis, said International Monetary Fund's (IMF) chief Kristalina Georgieva last Friday (27 March).
With the worldwide economic "sudden stop", Georgieva warned that things may get worse, and the vulnerable countries may feel the brunt of it – and require more help to stabilise.
She said that over 80 countries, mostly of low incomes, have already requested emergency aid from the IMF.
In the online press briefing, she also welcomed the US$2.2 trillion economic package approved by the US senate, saying "it is absolutely necessary to cushion the world's largest economy against an abrupt drop in economic activities".
In recent weeks, many governments around the world have put in place financial stimulus packages in preparation of the recession.
The UK released four 'emergency packages' targeting various affected groups totalling £65.5 billion. This is in addition to the £350 billion announced weeks earlier.
European governments announced economic rescue packages worth a combined €1.7 trillion to combat the effects of the coronavirus pandemic.
Singapore unveiled a S$48 billion 'resilience package' of measures to aid workers and businesses, with more targeted help for those hardest-hit by the pandemic.
Together with the S$6.4 billion announced in Budget 2020 in February, Singapore will be setting aside close to S$55 billion for the battle against an "unprecedented crisis of a highly complex nature".
To date, the Australian government has also committed economic support worth AU$189 billion in total.
READ MORE: How can HR build resilience in the workplace?
The impact of a recession
While governments are rallying resources to ease the effects of a recession, the impact on individuals can remain as stressful.
A recent report by CareerArc found that fear of a recession can spark 'layoff anxiety'. According to the study, nearly half of working adults (48%) surveyed by The Harris Poll in the US expressed concern over the future of their employment.
Layoff anxiety, as the researchers called it, appears to be pervasive among workers, and three factors reportedly fuel this feeling of distress:
Fear of recession (34%)
Office rumours (32%)
Recent layoffs (30%)
About three-quarters (74%) of those who experience a layoff/termination or joblessness during this period are more prone to feelings of anxiety.
Many are said to be "strongly affected" by their experiences of the most recent financial crisis, even though going out of work is not uncommon in this current economic climate.
READ MORE: Can HR ensure a 'stress-free' retrenchment exercise?
How can HR help?
Whether employees are worried about their jobs or personal health and safety, leaders have been called to step up efforts and prove their mettle in this time of crisis.
As global leaders show their dedication to their people, HR also has a crucial role to play during a recession. An industry expert sought opinions from hundreds of veteran leaders, practitioners and experts who experienced the last financial crisis, to understand how leaders can best manage talent.
Top five tips during a recession:
Zero sum budget. Eliminate all non-core work and retain profitable businesses.
Be sure you understand the competencies you need to execute your business goals.
Retain and engage top performers within core functions – think through who adds value and who's hard to replace.
Communicate, communicate. Don't let people think the worst.
Following a layoff, start immediately rebuilding the team and planning for recovery.
READ MORE: HR's "winning strategy" for cost-cutting drama
Top five opportunities in a downturn:
Take advantage of talent that becomes available on the market.
Use the downtime for training, development and implementation of technology to become more productive.
Listen to employees, harness everyone's ideas and enthusiasm about how to use the situation to become better.
Best companies redouble efforts, pull their talent closer, communicate, and invest in talent for future growth.
Look for leaders, not just doers.