HR leaders share pearls of wisdom regarding career progression, management and more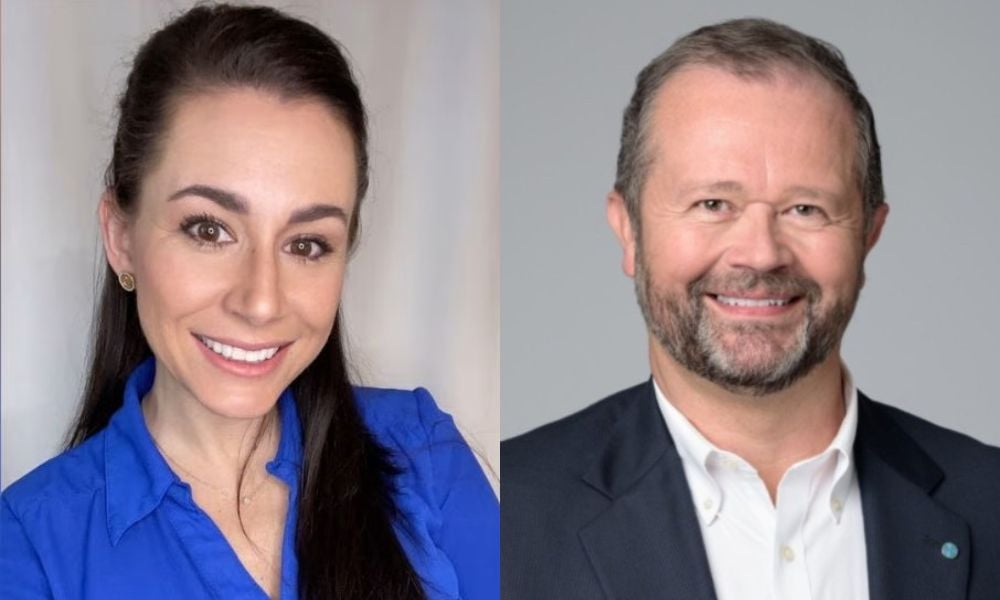 As the workplace evolves, so does the role of HR professionals.
What industry leaders learned in school may no longer be standard practice, and of course, in this line of work, there are some situations you just can't prepare for.
Throughout 2022, HRD America has asked various HR leaders for advice they'd give to someone just breaking into the field. Thus, as we wrap up the year, here are some pearls of wisdom from nine battle-tested veterans.
Learn as much as you can
"Go explore different roles and build out your network, so your path will become obvious to you over time," says Jamie Aitken, vice president of HR transformation at Betterworks, a Menlo Park, CA-based HR tech firm. "There's no straight path. Any pivots you make and anything you learn in your early years will help you."
Don't sit in the back of the room
"Don't be reactive – be proactive, be the voice that's constantly coming up with ways to make your culture better," says Stephanie Bass, global HR director at BAMKO, a Los Angeles-based promotional products company. "Be that strategic partner in the trenches with your people, understanding their problems and adding value to your leadership team."
Lead with empathy
"It's an incredible time to be in this space if you're passionate about solving human challenges," says Neha Mirchandani, head of people and chief marketing officer at BrightPlan, a Los Gatos, CA-based HR tech firm. "Don't just think things through mentally – follow your heart. We conducted a survey last year where everybody thought HR did an incredible job through the pandemic. We need to remind ourselves that we've done really well and to keep our chin up."
Always ask questions
"Be curious and inquisitive," says Greg Bever, former chief people officer at Glendale, CA-based Dine Brands Global, the parent company of Applebee's Neighborhood Grill & Bar and IHOP restaurants. "Ask questions to ensure you understand not only what you're expected to do, but also why you're doing it. This context is critical to learning and development and often managers become busy and may forget to take the time to provide it. It also demonstrates interest in your role and how it fits into the success of the organization."
Volunteer
"Don't be afraid to raise your hand and volunteer for work, regardless of the task," Bever says. "Have the courage to take risks, even it means failing at times. You'll learn as much from failures as you do from success. You'll learn something new, get exposure to other smart people, leaders and ideas, and it demonstrates you are willing to contribute to the team. If your work is done well, you'll soon find yourself being asked or nominated to help with more projects and it can lead to future opportunities that can expedite your career growth."
Represent core values
"If you want to go into HR, it's not just about hiring and firing and policing," says Kimberly Perryman, vice president of people at Palo Alto, CA-based Virtana Corp. "It's about being the standard for the company's culture."
Be a shepherd
"People operations is two pieces: human connection and giving people a whole dose of grace and patience," says Colette Freeman, chief people and chief administrative officer at Chicago-based fintech firm Attain. "Life is hard, so you want to direct people to a job which makes them happy. Lead with grace, be empathetic, be mindful and guide them to the right fit – something they can continue to grow in and develop themselves in."
Follow the golden rule
"When you do right by people, they'll do right by you," says Jenny Swisher, chief people officer at Los Angeles-based National Research Group (NRG). "In the HR discipline, you get thrown a lot of amazing and some really tough stuff. You can't let the tough stuff deter you from all the incredible ways you support people to achieve so much."
Keep it simple
"I always believe let's take a reasonable step, master it, tweak it and then build upon it," says Tim Stein, senior vice president of HR at American Addiction Centers (AAC), headquartered in Brentwood, TN. "Create scalable processes that you can apply to other parts of the organization, so you're not reinventing the wheel."
Don't pigeonhole yourself
"So often we come into careers saying, 'I only want to go into recruiting or benefits.' Well, I have a generalist background and have been able to try all aspects of HR," says Dr. Lisa-Moné Lamontagne, people success manager for North America at Unit4, a Netherlands-founded HR tech firm. "I found the ones I really loved, and that helped me in my career. I'm doing exactly what I want to do, but I know how to do everything else."
Seek out mentors
"There's so much you can learn in studies and research, but there's that special magic you learn from the people around you," says Avigail Dadone, chief people officer at Diligent, a New York City-based software-as-a-service (SaaS) firm. "Identify the people you look up to and ask them questions, building up a relationship. People will be honored and happy to spend the time if they know you want to learn."
Never lose sight of the business
"Remember you're there to help the company thrive," says Chris Ainsworth, chief people officer at Wilmington, NC-based fintech firm nCino. "Have a strong working knowledge of why that business is there. We're doing really important work, but don't take yourself too seriously. Learn how to do great work, laugh and enjoy life at the same time. If not, this people business can become burdensome."
Encourage open and honest dialogue
"Don't be afraid to talk about the hard issues," says Emma Phillips, division vice president at ADP, a Roseland, NJ-based HR tech firm. "One of the best things we've done at ADP is encourage leaders and associates to talk about recent events and instances of injustice in small group settings. We let associates express their feelings without judgement. Leaders learned a ton from those experiences, showing vulnerability and demonstrating a culture of inclusivity and respect. As you are taking steps to build and maintain an inclusive culture and mindset, results will follow over time."
Stay the course
"Don't give up," Phillips says. "Recognize that it will take time to effect change, but it's imperative that you maintain focus. Set small, attainable goals with a short-term end date so that your organization sees progress (no matter how small) along the way."