HR veteran has the magic touch when it comes to recruiting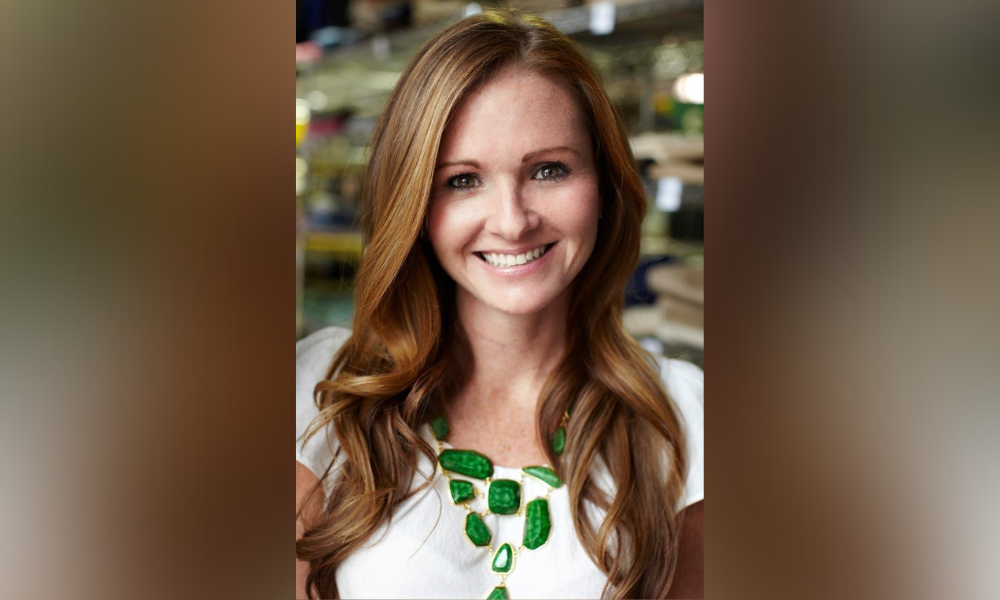 If you're looking to grow your startup, you bring in Colette Freeman.
That's what Klover did this summer to complement its talent expansion, which includes new hires from California heavyweights Google, Twitter and Pinterest. Freeman now serves as chief people and administrative officer of the Chicago-based fintech and data platform. Although Klover is the first financial services company she's worked for, the Chicago native has more than two decades of experience in the HR industry.
"I greatly enjoy connecting with people, hearing their stories and identifying the right roles for them," Freeman, who currently serves as a board member of Chicago-based JB Training Solutions, told HRD. "The biggest component of business is learning how the pieces of the puzzle work together. It's important for business leaders to have the right people to help grow their business. I really take time to get to know the humans who will come in and help the business grow."
Read more: BAMKO's HR director on challenges of growing sustainably
After 16 years of Catholic education, capped off with a bachelor's in communication from Fairfield University in Connecticut, Freeman pursued her childhood dream of fashion by working for major players in the apparel industry: Jones New York and Hilfiger. However, her stint in New York City was short-lived due to the terrorist attacks on September 11. Following in her friends' footsteps, she moved back home, albeit knowing full well the apparel market wasn't booming in the "Windy City."
At the suggestion of her mentors, Freeman pivoted to recruiting, working for a boarding school for three years before joining McKinsey & Company. Traveling to three cities a week and "shaking a lot of clammy hands," she focused on campus recruitment and then ran the Midwest office for hiring of consultants at undergraduate and advanced degree levels.
In what ignited a trend in her career, one of the hires she brought to McKinsey started a clothing business and asked if she'd help them grow. So, Freeman left the corporate world at the dawn of the 2010s and became director of recruiting at Trunk Club. In the process, she transitioned to a traditional people operations role: handling HR, talent development, onboarding, training, etc. After two and a half years, she helped the company expand to 600 employees.
In 2014, Nordstrom acquired Trunk Club, and Freeman embarked on a new journey of building startups (all launched by former McKinsey partners) from the ground up.
"I enjoy problem solving, coming up with creative solutions and seeing something grow," Freeman says. "I love giving someone an offer and helping them find fulfillment in their job every day. I also enjoy helping someone leave a company to go find their next role. So many people I hired in my early days still call me when they're looking for a new role."
"I also understand the economics and financial component of the business," Freeman continues. "I try to share the personal story of humans with our leadership to show what we can do to make our employees' lives better. At the same time, it's a data-driven experience, so I need to make sure the numbers best represent. That has come into play more than ever these past couple years in the hybrid experience. Whereas I used to just focus on HR, recruiting and talent depth, now there's workforce analytics. How do you help a leadership team understand how the team is performing on a daily basis, especially when it's hard to track metrics for employees not on a metrics-based daily approach?"
Another former McKinsey colleague changed Freeman's life, recruiting her to join Tempus Labs in August of 2019. Over the next three years, she took the Chicago-based health care data firm from 400 employees to 2,000. On the surface, that's no easy feat, but factor in the COVID-19 pandemic, and it's awe-inspiring.
Klover, which has roughly 75 employees as of July, is hoping she can work her magic yet again. Forty of those hires came this year, following Meredith Guerriero coming on board as chief operating officer. Freeman credits Guerriero, who previously served as vice president of sales and partnerships at Pinterest after working as a director at Meta and Google, for being one of the main reasons she joined the company.
Another reason is that Klover boasts an even split of male and female employees, an important part of the company's diversity, equity and inclusion (DEI) commitment. "In tech, you're not just aiming for diversity in backgrounds, but also in men and women," Freeman says. "DEI has been a top three goal of every business I've worked with over the past five years. I strive for inclusivity from the minute we start posting jobs to recruiting candidates to helping everyone feel supported with ERGs to having them feel listened to and heard and best developed."
One of the ways Klover hopes to improve inclusion is by launching its fee-free neobanking service, making banking accessible and affordable to its more than 3 million users and the general public. "Colette holds an impressive portfolio of dedicated leadership and proven strategic success launching start-ups and leading high-growth companies," said Klover CEO Brian Mandelbaum. "We're thrilled to have her on board as we continue to grow, and with our new banking service launching later this year, we're confident that her bold leadership and ability to expand our team will further support the next steps we have in store for the company."
"With every company I've chosen to work with over the past 20 years," Freeman says, "I have to believe in the mission and business model, be excited about the people I'll have the opportunity to work with every day and feel as though I can make a quick impact on the people and business. Gratefully, I've been given that opportunity many times."