CPO at Dine Brands Global, which owns Applebee's and IHOP, on hiring challenges, DEI efforts and boosting employee engagement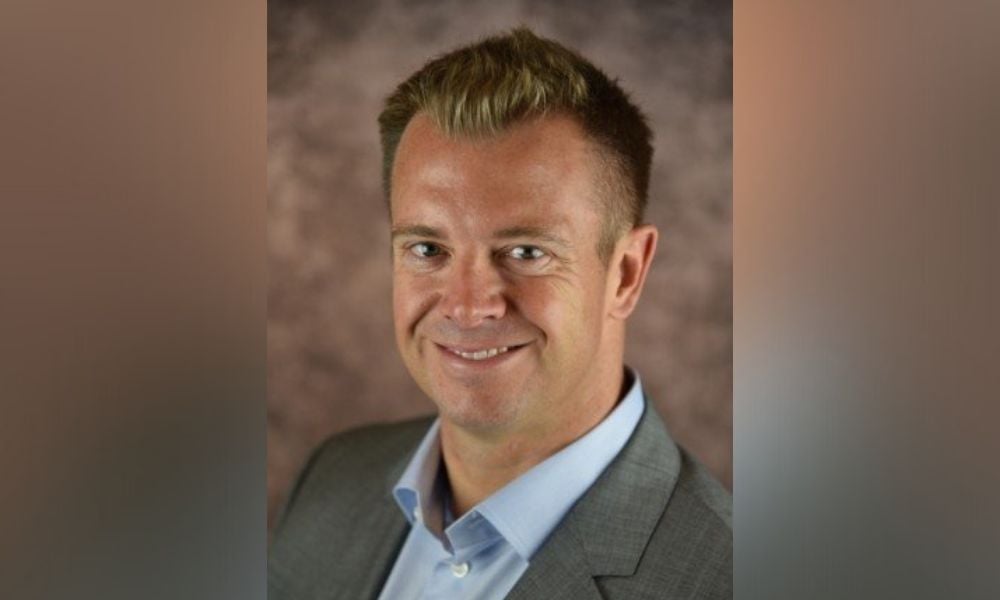 The nationwide staffing shortage has been a huge challenge for the hospitality industry, including restaurant chains like Applebee's and IHOP, owned by Glendale, CA-based Dine Brands Global.
More than 47 million Americans quit their jobs in 2021, according to the U.S. Bureau of Labor Statistics. Essential workers, such as those in the food service industry, have been leaving their positions for greener pastures, demanding more money, better working conditions and increased mobility. As a result of the Great Resignation, companies are struggling to fill positions to serve their customers.
"We're not immune to this," Greg Bever, chief people officer at Dine Brands Global, told HRD.
Applebee's and IHOP combined include approximately 3,483 restaurants in all 50 states, plus Washington D.C., two US territories and 16 additional countries. Of these restaurants, Dine Brands' subsidiaries operate 69 company-owned restaurants in North and South Carolina, with the remaining restaurants being owned and operated by independent franchisees and licensees under agreements with Dine Brands or its affiliates. Those independent entrepreneurs are responsible for their own businesses, as well as decisions involving people, operations and hiring practices.
"Our franchisees are the backbone of Dine Brands and throughout the pandemic they've remained committed to providing safe, inclusive workplaces during times of constant change," Bever says. "They've done an incredible job, and so have their restaurant teams."
To help combat the hiring challenges, Bever says the companies have had to get creative in trying new ways to reach potential employees and incentivize people to apply for and accept jobs in the restaurants. For example, the brands have hosted special hiring events in conjunction with national holidays. On National Hiring Day last May, Applebee's offered candidates who received an interview at 1,600 restaurants across the country a voucher for a free appetizer, generating 40,000 new applications in a single day with roughly 5,000 team members hired. Two days later, IHOP followed suit.
Both brands have more events like this planned throughout 2022, says Bever, who celebrated his 10-year anniversary with the company in the summer.
Read more: Dine Brands Global CPO: 'Difficult decisions have served us well' during pandemic
Interestingly, HR wasn't on the Boston native's radar until after college. Having studied mathematics at Southern Illinois University for his undergrad, and then actuarial science and statistics at DePaul University for his master's, Bever's first job was in the retirement outsourcing division of Hewitt Associates (now part of Aon).
After a couple of years, he accepted a position in Hewitt's executive compensation consulting group. The role requires a strong understanding of business drivers and involves a fair amount of analytical and technical work, which Bever thought would play to his strengths. That experience would later make him the ideal candidate for Dine Brands Global's head of compensation and benefits.
"I was leading global compensation at AECOM Technology at the time and was intrigued by the opportunity to expand my work experience," Bever says. "Working for a company with two iconic brands such as IHOP and Applebee's was also appealing. I've had a tremendous amount of career opportunities here and joining Dine has been one of the best career decisions I ever made."
Despite the challenges that every chief people officer has endured throughout the COVID-19 pandemic, Bever remains steadfast. He's quick to credit his colleagues for adapting over the past two years and is especially proud that Dine Brands' recruitment and retention efforts have been strong. The talent acquisition team has been able to fill key roles throughout the organization, such as in IT and the C-suite. Those executives have come from within the restaurant industry, as well as from top brands in other industries.
In 2020, Dine Brands initiated its Talent Acquisition Inclusion Strategy (TAIS) to expand its search for the best applicants. TAIS requires diverse applicant interview panels and candidate
slates composed of people representing different genders, races and ethnicities; expands relationships with organizations devoted to women and to Black, Indigenous, and People of Color (BIPOC); creates and expands relationships with HBCUs (historically black colleges and universities) via career fairs and other activities; and develops a "spotlight campaign" featuring diverse employees and their unique backgrounds on various platforms, such as LinkedIn.
"We have a great talent acquisition team that provides our managers with an abundant supply of diverse and talented candidates," Bever says. "The leadership of our CEO, John Peyton, and the relationships our leaders and managers have with their teams, have created an environment where people feel appreciated and want to stay."
As of Dec. 31, 2020, corporate employees were 61% male and 61% white, according to Dine Brands Global's 2020 ESG Report. As for company-owned restaurant employees, 59% were male and 51% were people of color.
To demonstrate its commitment to attract and retain diverse talent, Dine Brands has undertaken several initiatives, including mandatory diversity and inclusion training. In early 2021, the company launched six team member resource groups for women, Asian-American/Pacific Islander, Black/African American, Latinx, LGBTQ+ and young employees and allies at Dine Brands restaurant support centers.
"This created a tremendous amount of excitement and helped fuel our peoples' passion through engaging activities," Bever says. "These groups will help us continue to advance our diversity, equity and inclusion (DEI) efforts, further strengthen our culture and meaningfully contribute to the success of our business. I'm excited to see how our resource groups continue to evolve and help shape our company."