Former HR leader at American Express, State Farm and TD Bank explains 'the dance of HR'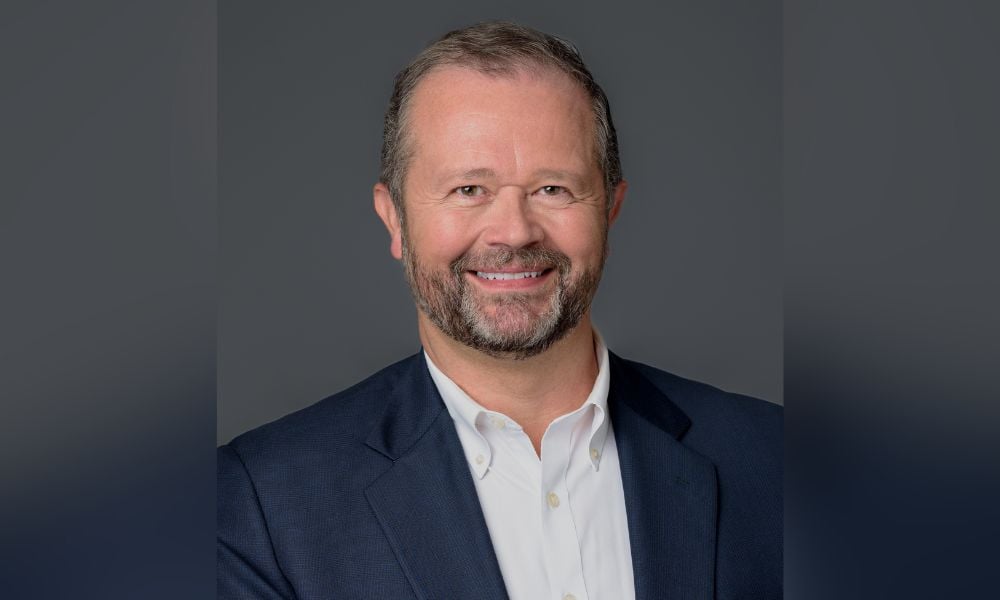 If you drew a Venn diagram of the HR department and the insurance claims department, you'd find many similarities in the middle. You'd also find Chris Ainsworth, the first chief people officer at fintech firm nCino.
The small-town Southern boy earned a bachelor's in accounting at the University of Louisiana Monroe before joining the claims department at State Farm in 1991. While working at the insurance giant, Ainsworth met the head of HR in that regional office and became enamored by the discipline. "I truly do believe your people are your greatest asset in a company," Ainsworth told HRD.
Over the next decade, as he learned the ropes of HR, he realized the responsibilities of the profession (primarily, helping people) were already embedded in his role in insurance claims. "Both of them have those challenging situations where you can't satisfy everyone," Ainsworth says. "It's more sitting down and figuring out the optimal way people can go forward and put the loss behind them. You try to make them as whole as you possibly can."
Read more: VP of HR Transformation: 'It's the most exciting time in my career'
Branching out in the 2000s, Ainsworth became a recruiter for Glenwood Regional Medical Center before joining GMAC Insurance Group (now known as National General) as vice president of HR and organizational development. During his five-year tenure, he also earned his MBA from Wake Forest. In 2008, he began another five-year stint, this time as vice president of HR at American Express. Supporting 22,000 employees, Ainsworth says he learned the true power of an organization that takes a strong, authentic approach to diversity, equity and inclusion (DEI).
"Coming off of 2020 and the COVID-19 pandemic, DEI is even more important today and needs to remain a strong focus of an organization if you're going to attract and retain diverse talent and grow their careers," Ainsworth says.
"DEI has become almost a singular focus, but those who do it exceptionally well don't allow it to stand alone. They've merged it into every aspect of their HR strategy: how they select and develop talent, motivate employees and understand their uniqueness, and tailor programs to fit their unique and varied workforce. Before long, you're not really talking about DEI specifically, you're talking about your human capital strategy and your approach to treating your employees in such a unique way that it differentiates you from the competition."
In 2014, Ainsworth jumped to another heavy hitter in the financial space, serving as senior vice president of talent and organizational development at TD Bank. Inspired by the company culture, he witnessed the importance of rewards and recognition through the bank's WOW! Rewards program, which encourages managers and employees to salute great performance by presenting WOW! stickers, which employees can redeem for TD Bank branded merchandise. Plus, every June, the bank celebrates Employee Appreciation Week by offering complimentary breakfasts and excursions outside the office.
Ainsworth credits TD Bank CEO Bharat Masrani, who believes if "I can make this a fantastic experience for my employees, my customers will have that same, if not better, 'wow' experience." Ultimately, that should be the focus of every HR leader, Ainsworth says.
Read more: Employees demand more rewards and recognition – here's what you can do
"Because we want to make employees happy, you can get so focused on engaging and enabling them that you forget about the customer," he says. "Then, HR has to question if it's truly part of the business because you have to anchor your work into the customer outcome. But with the pandemic and the Great Resignation and quiet quitting, there's a lot of noise making that more challenging for HR."
Since COVID-19 disrupted the workplace, HR has certainly been pulled in every direction, having to appease company leaders while accommodating employees' evolving needs. That means increasing compensation, benefits and perks, supporting work-life balance and offering flexibility in where, when and how work gets done.
After all, crafting an enticing employee value proposition is vital in this highly competitive talent market, which Ainsworth predicts won't cool down anytime soon. Nonetheless, he's committed to delivering both for his employees, as well as Wilmington, NC-based nCino's customers.
"I don't want it to sound like your people are secondary," Ainsworth says. "This is the dance of HR – you have to figure out how to create this balance so neither your employees nor your customers feel like they're taking the backseat."