SVP of Human Capital at American Addiction Centers opens up about his own struggle with addiction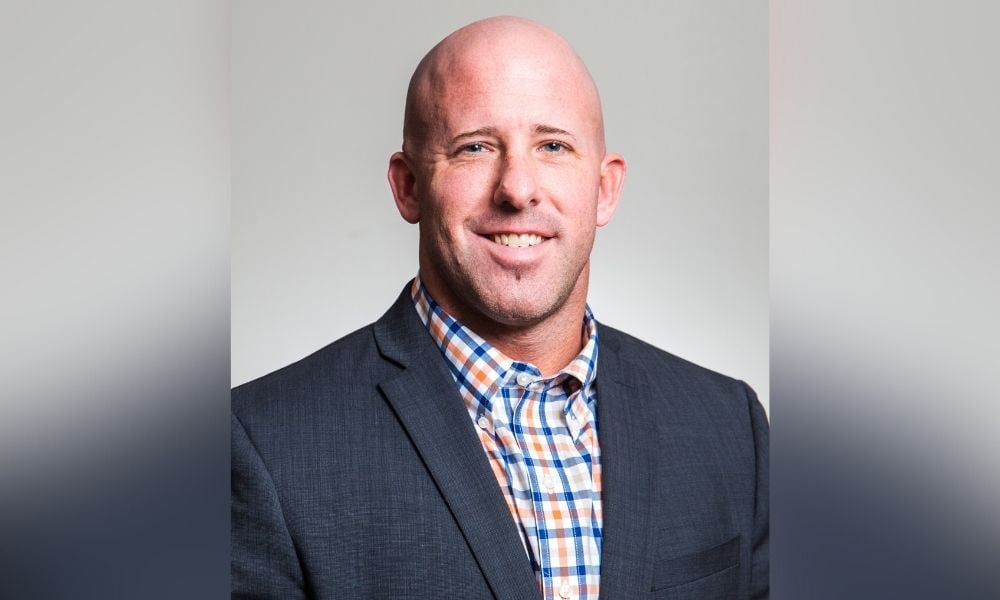 April marks five years since Tim Stein became senior vice president of human capital at American Addiction Centers (AAC).
Headquartered in Brentwood, TN, AAC is a national provider of substance abuse treatment. Stein's wealth of experience in training and development has greatly benefitted the company by fostering an engaged workforce dedicated to transforming the lives of those battling addiction. It's a cause near and dear to his heart because Stein is in recovery himself.
A child of the "Steel City," Stein walked onto the University of Pittsburgh football team in the late '90s. As a wide receiver and punt returner, he ended up as a three-year letterman for an NCAA Division I team. He paid the price for it, too, suffering a bevy of injuries, including tearing his ACL, separating his shoulder and breaking his collarbone. The injuries led to surgeries, which led to medication to alleviate the pain. And then, to complete the unfortunate cycle common amongst athletes, chemical dependence.
After graduation, Stein underwent carpal tunnel surgery and was prescribed pain meds. At the same time, he dabbled in bodybuilding. "Ironically, there are a lot of bad decisions made in that community," Stein told HRD. "I ended up succumbing to addiction and struggled with that for 10 years."
He went to treatment only once in Pittsburgh, deeming it a "horrible experience." Without structure and organization, he sat in meetings and group sessions just to go through the motions. He ended up clean for only a couple months before relapsing. "I felt I didn't get anything out of it," Stein says. "I figured there had to be a better way."
Watch: How HR leaders can help employee wellbeing
Founded in 2012, AAC takes a holistic approach to addiction treatment.
The organization considers how factors such as an individual's lifestyle, environment, health and co-occurring mental health disorders may play a part in their dependency on drugs or alcohol. Relying upon evidence-based treatment approaches, the organization attempts to help individuals overcome daily struggles and establish a healthy lifestyle. In addition to AAC's comprehensive treatment that is offered in eight states, including California, the organization also owns and operate Addiction Labs, a laboratory tailored to meet the unique testing and monitoring challenges often faced in addiction treatment.
Stein's recovery was through a different method: divine intervention. "I was blessed to meet a pastor of a Presbyterian church in Pittsburgh," he says. "Thanks to the pastor, church, my wife and family and the grace of God, I got clean. This was a transformative experience as I truly found my faith, and I finally was able to get clean from the stronghold of addiction."
In 2014, Stein reached out to AAC founder Michael Cartwright to explore the idea of opening a treatment center in his hometown. Cartwright asked for samples of his work and one day later, Stein received a call to interview with AAC. If he agreed to move to Tennessee, he'd be able to launch the organization's training department.
By then, he had plenty of experience in similar roles, having served as director of training and development at Pittsburgh-based Education Management Corporation, one of the largest providers of post-secondary education in North America. During his tenure, the call center expanded from 100 employees to 2,000, naturally resulting in many HR issues.
"Good sales reps became managers, but they didn't know how to deal with employee relations," Stein says. "We partnered with HR to train staff, teaching them how to interview and make progressive corrective action. I realized HR tied into my own sales background, which involves probing and asking open-ended questions. As for AAC, I bought into the vision of creating the best addiction treatment centers in the nation."
Understandably, addiction has intensified during the COVID-19 pandemic. Nearly one-third of people in the United States who drink alcohol have increased their consumption since the pandemic began, according to a study by LifeWorks and the Hazelden Betty Ford Foundation. Nearly 30% of drug users reported an increase, as well. Even if your employees don't fall into those categories, chances are someone they live with does. Roughly 26% of employees report that they're going home to active addiction – people actively struggling with a substance use disorder, according to Heritage CARES, a virtual support program.
As a result of these rising issues, more employers are offering benefits, such as employee assistance programs (EAPs), to support physical wellbeing and mental health. In order for AAC to deliver the top-notch treatment that companies, loved ones and patients expect, it's up to Stein to ensure the right professionals are hired.
"We want the best in the industry to come to our company and develop programs," Stein says. "My responsibility is not only to get the right people, but also manage a compensation structure that's competitive, yet not putting us in the red. And even though they have all the credentials, we still have to onboard, train them and get them acclimated to the company.
My contributions are around people, training, development and staff engagement – that's how I impact the quality product."
If you or someone you know is struggling with addiction, call the AAC hotline at 866-407-9651.
Related stories