BrightPlan's head of people explains how HR leaders can empower employees to navigate their finances with confidence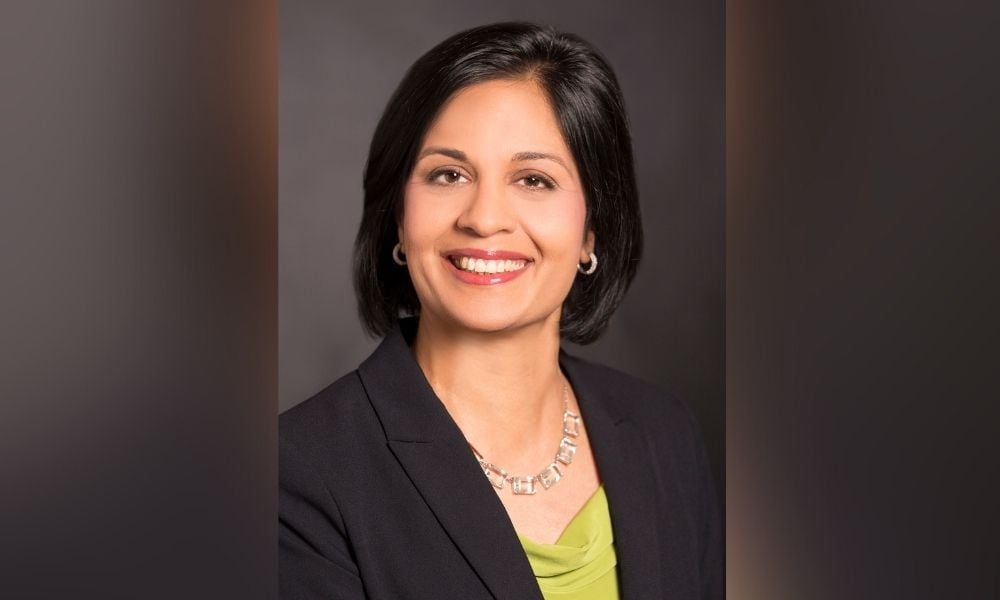 Finances are the number-one cause of stress for people — more than politics, work and family, according to PwC's 2021 Employee Financial Wellness Survey.
It's easy to see why. The COVID-19 pandemic forced many businesses to close their doors and slash budgets, leaving employers to cut their workforce. Just when workers finally had the upper hand with companies struggling to fill positions, now they're contending with historic inflation, causing the price of gas, food and other goods to skyrocket. That's on top of mounting student loan debt and increased interest rates.
The financial stress certainly takes a toll on employees, which is why it's time for employers to step in, according to Neha Mirchandani, chief marketing officer and head of people at BrightPlan, a Los Gatos, CA-based HR tech firm specializing in financial wellness. After all, employers in the United States lose an estimated $4.7 billion per week due to worsening employee financial health, leading to lower productivity and engagement, according to BrightPlan's 2021 Wellness Barometer Survey.
"There's a misconception in the market that financial wellness is a 'nice-to-have' benefit," Mirchandani told HRD. "In reality, it's a must have, a strategic imperative. In the past, there was this concept that finances are an individual's responsibility only. But forward-thinking companies are looking at financial wellness as a key lever in their DEI initiatives."
Diversity, equity and inclusion (DEI) – the rallying cry amongst corporations since the racial protests in the summer of 2020. In terms of representation, corporate boards have made progress with Black directors being appointed to fill 535 board seats, bringing their total to 1,919, according to ISS Corporate Solutions. Black people now represent 7.4% of directorships among companies in the Russell 3000 Stock Index – an increase of nearly 40% compared to 2020 figures. And in terms of equality, hundreds of founders, CEOs and investors have launched a coalition called Organizations for Pay Equity Now (OPEN Imperative) in hopes of ending the gender pay gap among pre-IPO start-ups by 2027.
"A lot of companies are thinking of equal pay and equitable hiring practices, which are all important, but to really drive systemic change, it has to be about impacting the employee for their future, their family and for future generations to come," Mirchandani says.
Read more: Struggling to hire millennials or Gen Z? Offer student loan assistance
HR leaders have a responsibility to empower employees to navigate their finances with confidence. In order to do that, Mirchandani says, they must first understand where employees need help. Conducting surveys is an easy way to get the ball rolling, as is simply listening to employees' pain points. Is your goal to save for retirement? Is it to save enough for your kid's college education? Are you trying to pay back your own student loans?
"You have to meet every employee where they are in their financial journey and make sure you're providing them with the right tools and resources to achieve their goals," Mirchandani says. "Investing is important because just putting your money in the bank isn't necessarily going to get you to achieve your goal."
Encouraging HR leaders to think about finances holistically, Mirchandani says to help your employees navigate the four pillars of financial wellness: education, investing, planning and day-to-day money management. Of course, BrightPlan helps HR leaders tackle these areas, but if companies want to do it independently, Mirchandani suggests incorporating a mix of integrated digital components, as well as one-on-one human interaction.
Her firm belief in the employer's responsibility of focusing on inclusion and financial wellbeing stems from her childhood. Even though her mother (a doctor) was well educated, her father managed the family's money. And when her brother got older, he helped her father. Mirchandani wishes that she was taught about finances at an early age, so she'd be more comfortable as she got older and navigated her career.
Nearly two-thirds (64%) of employees rank financial wellness tools as a top-five benefit, according to MetLife's 19th annual Employee Benefit Trends (EBTS) study. Yet, only 37% of employers are planning to invest more in such benefits post-pandemic.
To meet their workers' current needs, employers should consider offering financial wellness tools to help employees manage their short- and long-term financial plans. Some popular solutions are establishing resource groups at work, offering workshops with finance professionals or encouraging employees to utilize external resources, like financial wellness and budgeting apps. "Another important aspect is access to financial advisors," she says. "You want fiduciaries that will always act in the best interest of your employees."
An influx of California companies has been turning to financial advisors over the past year due to upcoming legislation. A new law will require employers in "The Golden State" with five or more employees to offer a retirement plan. By June 30, those small businesses will have to use a private-market option, like a 401(k), or go through the state-run CalSavers program, which gives employers a resource to help their employees save for retirement. Particularly beneficial for small businesses, the program has no employer fees, no fiduciary liability and minimal employer responsibilities.
According to CalSavers, as many as 240,000 small businesses are subject to the mandate. To date, the program has registered more than 20,000 employers since the statewide launch in July of 2019. Protecting employees' financial futures has been a priority for state officials since learning that more than 7.5 million California workers – disproportionately women and people of color who work for smaller businesses – have no access to workplace retirement savings tools, according to CalSavers.
As a result of the legislation, there has been a 76% year-over-year increase in California companies adopting low-cost, accessible retirement plans, according to New York City-based Betterment, an investing and savings app.