CPO at Dine Brands Global, which owns Applebee's and IHOP, on hiring freezes and furloughs, vaccine policy, and maintaining company culture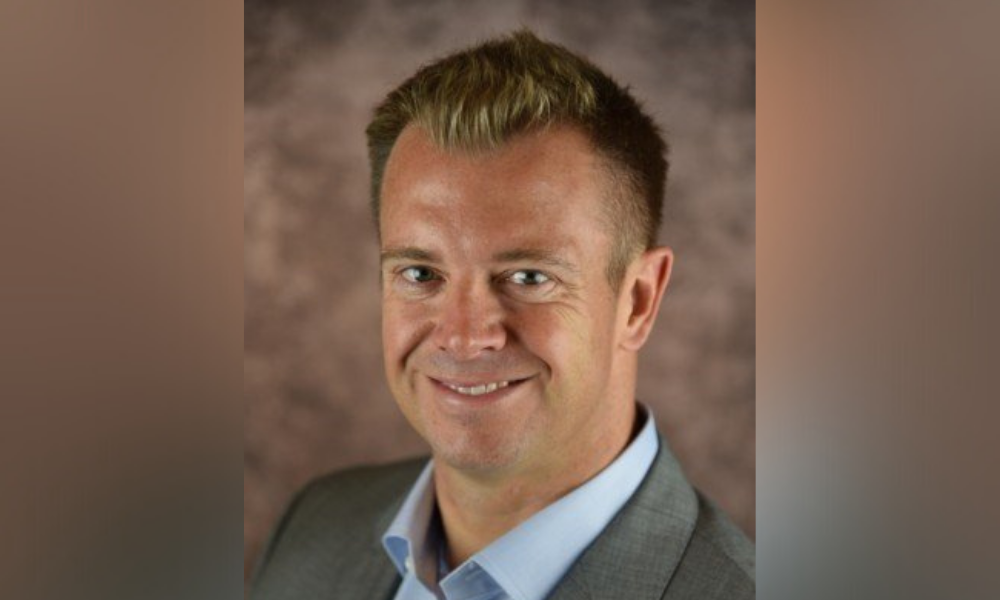 The restaurant industry was dealt a devastating blow during the COVID-19 pandemic, as government-imposed restrictions prohibited indoor dining throughout the United States and beyond.
Applebee's and IHOP, owned by Glendale, CA-based Dine Brands Global, were forced to shut their doors to customers in March 2020. As a result, takeout and delivery services, such as Applebee's Carside To Go and IHOP 'N Go, became vital to their businesses, which are 98% franchised. The companies also invested in technology to provide contactless interactions, enabling customizable digital ordering and on-premise digital menus and payments.
Four months later, the casual dining chains allowed patrons back in under restricted dining guidelines in accordance with state and local mandates. To protect the health and safety of employees and guests, Dine Brands instituted new policies following guidance by the Centers for Disease Control and Prevention (CDC).
These protocols included reducing seating levels and installing dividers to keep tables safely separated for proper social distancing; requiring workers to wear face coverings and undergo daily wellness and temperature checks; asking guests to wear face coverings when not eating or drinking; creating "parking lot patios" at some restaurants to ensure guests had outdoor dining options; providing condiments in single-use containers; making hand sanitizer abundantly available; and increasing cleaning frequency throughout the restaurants.
"There is no playbook for what we've been through over the past two years," Greg Bever, chief people officer at Dine Brands Global, told HRD. In the summer, the Boston native celebrated his 10-year anniversary with the company, having served almost four years as head of HR.
"The difficult decisions we made alongside our franchisees for the business and brands have proven to serve us well," Bever says. "Despite ongoing headwinds from COVID-19, the Dine, Applebee's and IHOP teams are incredibly resilient and are performing well."
Those difficult decisions included hiring freezes and furloughs, but Bever says that the company is back to being fully staffed. Over 90% of employees at Dine Brands corporate offices are also fully vaccinated, as per company policy. (Restaurant level policies are at the discretion of the local franchisee and dependent by local and federal regulations.) The company has provided a number of benefits and incentives in regard to vaccination, including aligning with the Health Action Alliance to provide time off for employees to get their children vaccinated.
"We understand and respect there are many different perspectives on the vaccine, but ultimately our team members drove the final decision through their actions and feedback," Bever says, adding that engagement surveys showed that team members wanted their coworkers to be vaccinated.
Read more: Return of the Mac: McDonald's director of people strategy on thriving in a pandemic
Throughout the pandemic, Dine Brands has continued to focus on supporting employees' wellbeing and preserving company culture in a 100% virtual work world within its corporate restaurant support centers. Enhancing its mental health programs, the company has provided numerous virtual, physical and mental wellbeing offerings. For example, after noticing that employees were utilizing less paid time off hours, Dine Brands added multiple days off to ensure team members were taking time to disconnect from work, rest up and recharge.
Holiday and social celebrations have always been an important part of the company's culture, Bever says. Luckily, the team was able to preserve those, albeit virtually. Bever hosted the company's annual Halloween celebration in full costume as the "Tiger King," accompanied by his two Bengal cats. "I looked ridiculous, but was happy to provide a laugh for our team members," Bever says.
He added that managers have also played critical roles in keeping employees engaged. Dine Brands' enterprise engagement scores have remained high throughout the pandemic, Bever says, crediting managers' relationships with their teams as the biggest contributor. He also credits "empathetic leadership, regular communication and lots of listening."
Depending on whether COVID-19 cases continue to rise, especially with this most recent wave due to the Omicron variant, Dine Brands hopes to return to the office in early 2022 in a new hybrid work model. It'll be another adjustment for the company, but as evidenced by its response to the pandemic, including the side effects of supply chain disruption, labor shortages and ongoing economic uncertainty, Dine Brands is sure to adapt smoothly.
"Our company is in a strong position today," Bever says. "We know where we are, and we know where we're heading. We have a phenomenal team in place and our agility and ability to collaborate, skills strengthened during the pandemic, positioned us to move quickly and take risks. We're also looking forward to being together again in our offices, providing us the opportunity to connect and celebrate in person."