Chief People Officer at National Research Group: 'Your people strategy can't be stagnant'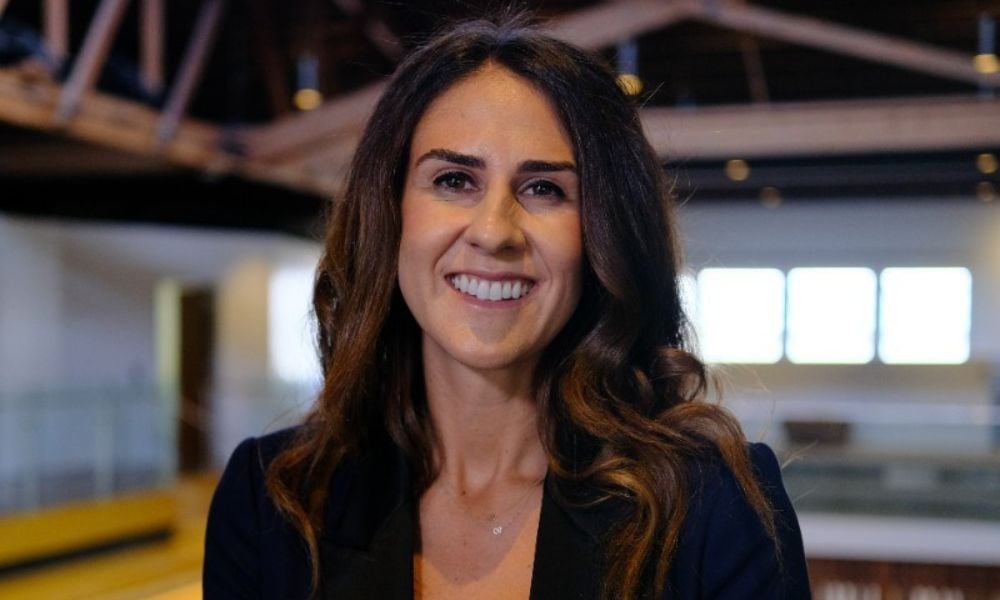 Jenny Swisher is the first chief people officer at Los Angeles-based National Research Group (NRG), a pioneer in the Hollywood research industry.
Despite the many hurdles facing HR leaders this year, Swisher hit the ground running in July, narrowing her focus to three crucial areas: recognition, talent development and resourcing.
Investing in all three facets can greatly reduce turnover, which has been a priority for every company during the Great Resignation. In July, another 4.2 million Americans quit their jobs, according to the U.S. Bureau of Labor Statistics. That means roughly 77 million Americans have fled their employers since the beginning of 2021. Prompted by the COVID-19 pandemic to re-evaluate their priorities in life, employees have been heading for greener pastures, demanding higher salaries, better working conditions, improved work-life balance and more opportunities to advance their career.
Read more: PwC director on RTO mandates: 'We don't feel like we need to'
Like many HR leaders, Swisher strongly believes that acknowledging employees' contributions will increase their engagement and dedication to the organization. "Making people feel seen and that their contribution is known is a non-negotiable," Swisher told HRD. "We're building programs and taking them to another level by reinforcing values, behaviors and wins. When recognition is public and peer-oriented, it creates camaraderie and a healthy commitment to success – not individual success, but team success."
Talent development also plays a key role, particularly in such a highly competitive labor market. Instead of spending money, time and energy on recruiting top talent, many HR leaders have reallocated that budget to training current top performers into company leaders. For example, companies with formal mentorship programs increased intra-organizational relationships and collaboration by 37%, according to research by the Association for Talent Development. Furthermore, when companies offer mentorship programs, employee engagement and retention increase by 50%.
"Leadership training is more important than ever, especially focusing on EQ and inspiring high performance," Swisher says. "When you know and lean on your strengths, you tend to do great work and you're more engaged."
And then there's resourcing, which includes talent acquisition. Despite high-profile brands throughout the United States announcing layoffs, job cuts, hiring freezes and slowdowns ahead of an anticipated recession, Swisher says NRG (a firm within global marketing and communications group Stagwell) intends to "keep going after" talent as it embarks on its next stage of transformative growth. Earlier this year, Grady Miller, former head of consumer insights at Apple TV+, returned to NRG as chief marketing officer.
"When people feel they're on a team that has the right number of folks, they're able to not only do their work, but also pursue more," Swisher says. "You'll avoid burnout, tensions and frictions. However, some organizations went very fast and hired a ton, thinking their growth wasn't going to end. Maybe that wasn't quite right, so now they're recalibrating and reassessing based on their goals and needs."
Of course, employees have many needs, too. Perhaps the biggest has been flexibility in where, when and how they work. Companies who aren't willing to provide that flexibility – mandating a return to office, for instance – have risked losing their top talent. Swisher echoes many HR leaders when she says how important it is to ask for feedback from employees, allowing their concerns and desires to influence benefits and perks, as well as company policy. Feedback won't be universal: new hires may want different things than employees who have been around for five or more years.
"Your people strategy can't be stagnant," Swisher says. "Your employee population is constantly changing. As a people professional, you have to make sure you're refining and pivoting and sometimes going with something new and fresh. You can't operate in a silo. Your programs are only effective if they're meaningful, embraced and leveraged day to day. Otherwise, the vision you have will never become a reality."
With a dozen years of experience in the HR industry, Swisher has seen her role shift from a back-office, compliance-oriented, reactive function of a company to a proactive, strategic, consultant with a seat at the table. Inspired by the constant evolution of her field, she understands the one aspect of her job that remains the same: bringing out the best in people.
"My goal is to make sure the employee experience is meaningful, has purpose and supports people across their professional and human journey," Swisher says. "When companies get that right, they keep their talent. Every single person is part of building the culture. When you get your values right, it's a beautiful thing. Then, you can drive talent development in a way that supports business trajectory."