Betterworks exec discusses change management, quiet quitting, performance enablement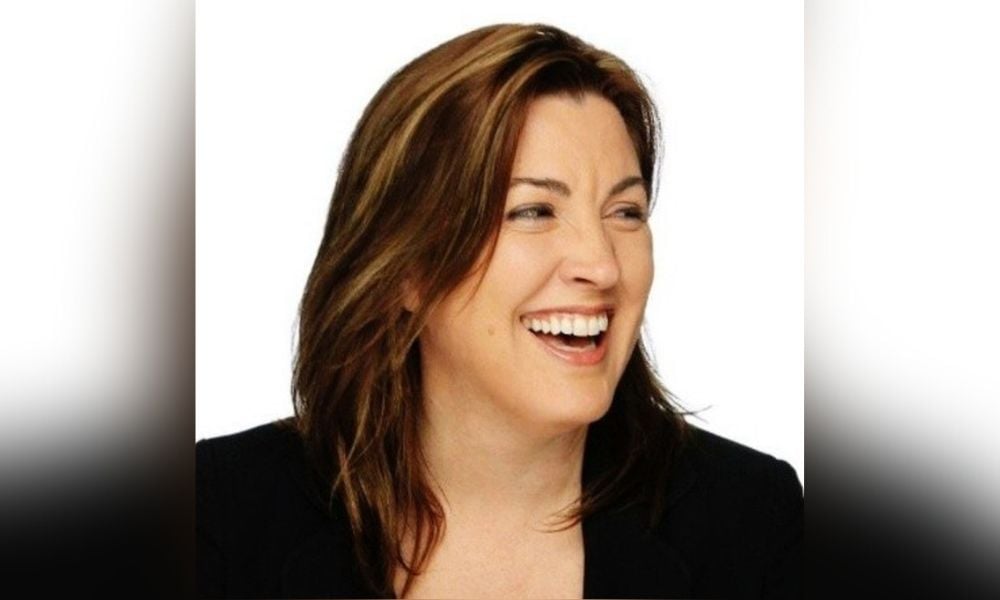 Be the change you want to see in the world.
For nearly 30 years, Jamie Aitken has helped companies do just that with her expertise in change management. In June, the Canadian joined Betterworks, a Menlo Park, CA-based HR tech firm, as vice president of HR transformation. Her role is to support customers with innovative strategies to improve talent management practices, employee engagement and company culture.
"It's the most exciting time in my career to be in this space because it's all about change," Aitken told HRD. "There are so many different challenges from an HR perspective that are directly related to the transformation businesses are going through in terms of the workforce, workplace and marketplace. It makes HR more and more relevant every day, as opposed to traditional HR, which was more focused on administrative tasks like payroll and compliance."
Read more: How to prevent 'quiet quitting' from infecting your company
Aitken also currently serves as an advisory board member at Wavemakers, a Canadian work-integrated learning platform, where she mentors university students. Her biggest piece of advice to young people is to test out a variety of jobs. After all, that's what she did, paying her tuition by working as a graphic designer for a company that investigated airplane accidents. She also worked in the public sector as part of a team trying to rehabilitate mining sites after they're closed.
"It's all about problem-solving, breaking things down so you can simplify and get to the root of the issue," Aitken says. "Now I do it with organizations from an HR transformation perspective. I figure out how HR can help companies become more efficient, streamlined and engaging for employees, making the data we receive more insightful and actionable while keeping in mind business objectives and priorities."
Aitken has spearheaded many transformations in companies in both Canada and the United States. Her resume unravels like a CVS receipt: SAP SuccessFactors, Canadian Tire, Bombardier, Aimia Inc., PeopleFluent and more. She's held lofty titles like vice president, senior director, customer business architect and senior expert. She's also served as a consultant, delivering organizational development strategies that drastically improved business performance.
"I met Jamie when she was the global talent management leader at Bombardier where she was innovating HR processes, and I asked her to come to work for me at SuccessFactors," said Doug Dennerline, CEO at Betterworks. "We hired her there, and she had an incredibly positive impact on our growth and success. I believe she will have the same impact on Betterworks as we reimagine the talent process to meet the needs of today's workforce."
Aitken has also been ahead of her time. Ten years ago, for example, mental health wasn't a priority in the workplace. But when a client wanted to fundamentally shift its culture, specifically the relationship between line managers and direct reports, Aitken incorporated mindfulness, meditation and critical thinking into the internal revamp to boost employee engagement scores. As a result, she says those managers became more self-aware and more open to an empathetic leadership style.
Read more: Tackling burnout with employee well-being benefits, strategies
Of course, lack of employee engagement remains a challenge for HR leaders, especially amid the "quiet quitting" trend. Indicators of this troubling behavior include employees refusing to do projects outside of their job descriptions, not actively participating in meetings and consistently logging on late or leaving early during the workday. Quiet quitters make up at least half the workforce in the U.S., according to Gallup.
"How are we supporting the potential of our employees, getting them excited about being at our organization and engaging them in a way that's meaningful to them? That's what we're all trying to figure out right now," Aitken says.
Heading into 2023, Aitken says her goal is to help Betterworks shift how employees and managers perceive performance management. While many organizations still have performance appraisals once or twice a year, Aitken argues that nobody likes or sees value in the archaic practice because that type of coaching should be happening much more frequently.
"My husband and I don't sit down once a year and have a conversation where we give each other feedback," she says. "It happens in the moment. We want to encourage that kind of shift so it's not a disengaging process. My job is to help paint a picture and vision of what can be and then help organizations make that change over time so they're making a transformation from performance management to performance enablement."
"You'll never find anybody who loves their job more than I do," Aitken adds.