Here are some of the most recommended human capital management platforms to help you choose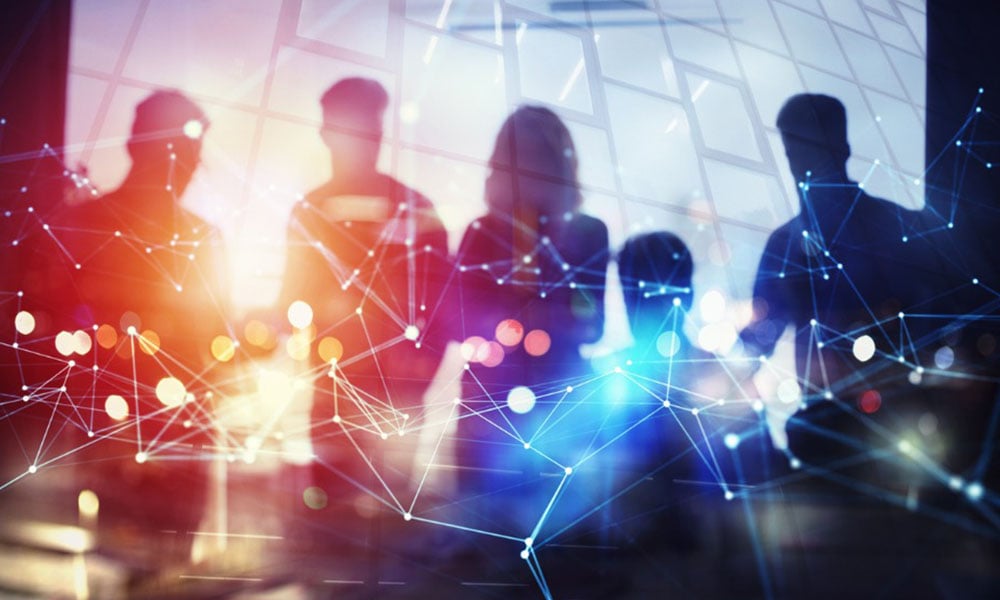 There's a variety of human capital management (HCM) platforms on the market, and organizations should examine all the available options before choosing which one to use.
To help organizations find the HR tool that suits them, here are Software Advice advisors' most recommended HCM software products:
Rippling
Rippling allows businesses to manage their payroll, benefits, HR software, and HR integrations all in one modern platform. In just 90 seconds, a company can set up (or disable) an employee's payroll, health insurance, work computer, and access to third-party apps such as Gmail, Microsoft Office, and Slack. Pricing starts at $7 per user per month.
RUN Powered by ADP
RUN Powered by ADP is a web-based payroll solution designed for small businesses that can integrate with multiple third-party accounting software and HR management services from ADP.
RUN provides cash flow management by enabling users to track and verify cash requirements before processing the actual payouts. It also allows users to monitor complete analysis of their monthly payroll activities with its built-in reporting and analytics capabilities. It also has a dedicated HR portal to keep all critical information in one place with online storage for saving employee documents. It also comes with the support of ADP's payroll tax compliance team with notifications for tax deadlines, changes, and new requirements.
BambooHR
BambooHR offers small and growing companies a human resource information system (HRIS) with an applicant tracking system (ATS) and HRIS tools for managing all aspects of the employee life cycle. The HCM software also provides HR process automation tools that can be accessed in multiple languages and currencies. It allows HR professionals and managers to track organizational data, such as employee turnover and retention.
BambooHR also offers the ability to maintain inactive employees, customization services, user support, and multiple administrator seats. Administrators can give access to all employees or limit access to those who need it. Pricing is subscription-based, which depends on the number of employees plus a one-time implementation fee.
Kronos Workforce Ready
Workforce Ready by Kronos combines workforce management with HCM capabilities and is suitable for businesses of all sizes. It incorporates recruiting, onboarding, performance management, compensation management, time and attendance, scheduling, absence management, and payroll. Data is updated in real-time, so managers can decide based on the latest, most accurate information.
Workful
Workful is designed to help small businesses automate processes for time tracking, onboarding, document management, time-off management, internal communication, expense reporting, and payroll. Its key features include direct deposit, geo-fenced mobile time clock, payroll reporting, tax compliance, check printing, and wage garnishment.
Workful comes with a portal that enables employees to submit personal details and receive expense policy, employee handbook, and other crucial documents to streamline onboarding. Pricing starts at $25/month plus $5/employee/month. Support is extended via phone, email, chat, FAQs, and other online measures.
ADP Workforce Now
ADP Workforce Now is an HCM software product designed for companies with more than 50 employees. Its core capabilities include HR management, workforce management, talent management, payroll, benefits, compliance, time and labor management, and analytics and benchmarking. The platform also integrates with other HR and business apps via the ADP Marketplace and APIs.
With ADP Workforce Now, clients also receive self-service tools for employees and managers, such as the ADP Mobile app, to access things such as paychecks, W-2s, timecards, and benefits information; external perspectives on making HR and business decisions with ADP Benchmarking, the ADP Research Institute and ADP Professional Services; and access to a client community with over 50,000 peers.
Read our ADP Workforce Now review.
Sage HRMS
Sage HRMS is an on-premise HR software for small and medium-sized businesses (SMBs). Its primary features include recruiting, onboarding, employee record management, payroll processing and management, time and attendance management, talent management, risk mitigation and compliance management. Other modules include workforce, learning and employee benefits management as well as decision support.
It offers support via email and phone. Other help options include a knowledge base, product documentation, support articles, blogs, forums, and videos.
EddyHR
EddyHR's key features include an ATS, onboarding, people management, document storage, payroll, time tracking, and paid time off tools. Its value-oriented pricing model helps SMBs get out of paper and spreadsheets and into the modern era of HR technology. Most of EddyHR's clients are in the healthcare, tech, and industrial fields, but any business could benefit from its robust features.
Viventium
Viventium is a SaaS-based HCM software for SMBs. Its key features include payroll, HR, talent acquisition, ACA compliance, business intelligence, and time and attendance. An employee self-service (ESS) mobile app is available for iOS and Android devices. The platform allows users to track employees via the integrated HRIS system – including data on employment, payroll, and HR capabilities – and add notes and upload documents into each profile.
Viventium also enables users to create a custom HR action plan, run a strategic HR needs gap analysis, create and research HR policy, develop organizational charts, run analyses of any data within the system to create customized reports, develop new hire packets, and survey employees.
UltiPro
Ultimate Software's UltiPro is designed to help organizations manage their HR, payroll, and talent needs. UltiPro has functionality for recruiting and onboarding new hires, managing time and labor, calculating and processing payroll, developing employees through performance succession and compensation management, administering workplace surveys, and measuring employees' feelings about work through sentiment analysis.
Organizations can also use UltiPro's suite of embedded predictive and prescriptive analytics tools, as well as its business intelligence and reporting. The HCM software offers employees role-based access for completing tasks such as managing pay and benefits information, requesting time off, and setting and tracking goals.