Read our Paychex Flex review to determine if this is the right Payroll software for your company's needs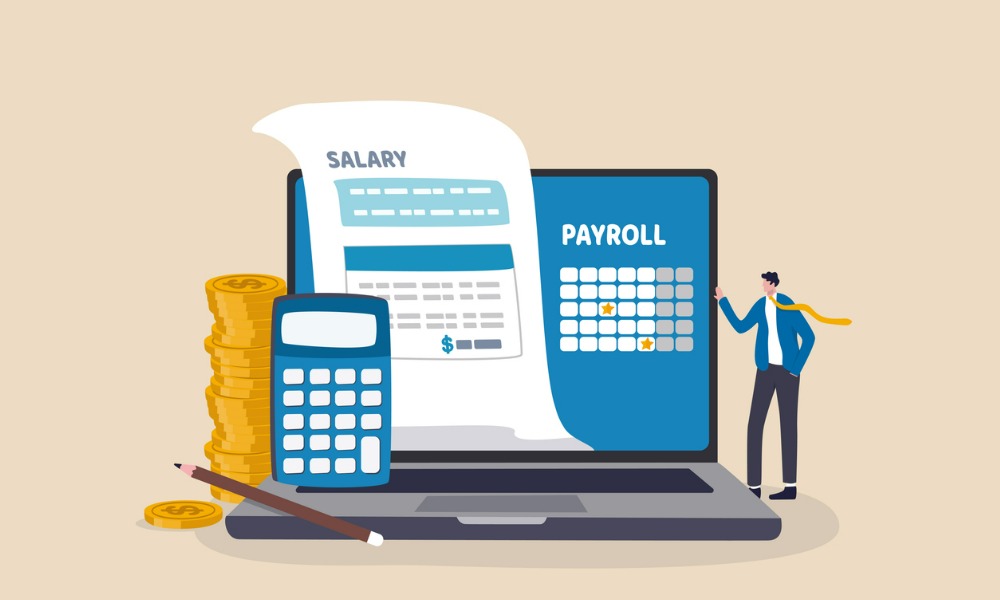 With a stripped-down and affordable platform that offers integral payroll and HR solutions without the complexities, Paychex Flex offers small businesses a cloud-based payroll management system that enables users to manage payroll-related activities with payroll processing technology, take advantage of its automated payroll tax calculation, as well as use a variety of payment, filing, and reporting tools at a lower price point than most HR software.
In this Paychex Flex review, HRD will discuss why Paychex Flex's various solutions can be beneficial to your business, how Paychex Flex can transform your business towards using a customizable human resource management system, as well as become your business' only payroll solution — taking advantage of its frequently updated and fully-integrated workforce and payroll management platform that can simplify your complicated payroll processes.
Designed using a simplified and modular web-based technology, Paychex Flex is a payroll management software that enables small to medium businesses the ability to control and navigate the human resource processes in one single, central platform. Paychex Flex also allows employers and employees to use their cloud-based and mobile application-friendly platform to aid in complex human resources management processes such as recruitment, onboarding, payroll and benefits management, scheduling and attendance tracking, compliance and tax management, as well as employee database building and monitoring.
With more than 730,000 clients in the United States and in Northern Europe and a proven industry leader since its establishment in 1971, Paychex Flex continues to be the leading provider of integrated human capital management solutions focusing on payroll, benefits, human resources, and insurance services.
Boasting simplicity with a highly flexible platform that allows small- to medium-sized businesses to adapt towards their ever-changing needs, Paychex Flex combines solutions and support to provide users to manage payroll administrative tasks without the hassle of complicated procedures. Besides its outstanding payroll management services, Paychex is an HR solution that enables users to be supported on the whole employee lifecycle through its 24/7 customer support.
Some of the features that Paychex Flex offers, in terms of payroll management include:
Payroll: Using its comprehensive and flexible platform, Paychex Flex affords employers with controlling their business' payroll operations with its central hub that is user-friendly, uncluttered, and easy to navigate for all your payroll and benefits needs.
Self-service: Allowing your employees with a portal that relieves their human resource department with administrative stress, employees can log in to Paychex Flex and view relevant payroll information, chat with your payroll administrators for any leave and benefits processing, and resolve tax and compliance procedures.
Analytics: Running a series of customized reports on metrics including labor distribution, job costs, as well as efficiency and performance analytics, Paychex Flex allows your business to operate with a comprehensive overview of your human resource management needs.
What are the benefits of Paychex Flex?
Based on several Software Advice advisors, small businesses can take advantage of the following benefits that Paychex Flex provides:
User-friendly interface, easy to navigate, and clean, intuitive design
Comprehensive payroll features
Accurate payroll processing following state and federal regulations
Automated tax filing is easy to understand and reduces errors
However, Paychex Flex also has several cons over other payroll platforms:
Costly for small businesses
Limited customization options and third-party application integration
Customer support is difficult to connect to, and connecting with specialists can take time
Reports can be difficult to generate and may be slow to be analyzed
Lack of training tools and sessions for the familiarity of product
Specialists between departments are separate and uncoordinated, leading to difficulty in troubleshooting regarding issues with multiple contact persons
Who uses Paychex Flex? What is Paychex Flex used for?
Trusted by over 730 thousand clients in the United States and in Northern Europe, Paychex Flex offers its industry expertise since its establishment in 1971. Responsible for over 12 million workers, Paychex Flex is also one of the top human resource outsourcers, serving 2 million worksite employees and having around 16,000 employees dedicated to payroll and human resource management systems.
Providing a suite of solutions for payroll, recruiting, onboarding, HR, time and attendance, and benefits management, users who avail of Paychex Flex select the modules they need and add on new features and services as their business grows.
Paychex Flex caters to a variety of businesses in different industries, such as, but not limited to:
Banking and financial services
Professional services
Distribution
Healthcare
Non-profit organizations
Manufacturing
Construction and Real estate
Leisure and Hospitality
Oil, Gas, and Chemicals
Insurance
What companies use Paychex Flex?
Some of the well-known small to medium-sized businesses and organizations that use Paychex Flex include:
Bank of America Corporation
Wells Fargo & Company
The Allstate Corporation
Huntington Bancshares Incorporated
Fusion Education Group, LLC
Peloton, Inc.
United States Department of Labor
What is Paychex Flex used for? How does Paychex Flex work?
Aimed for small to medium-sized businesses to manage their payroll, Paychex Flex allows business owners to manage employee payrolls with a single login and 24/7 HR support with payroll specialists and HR professionals that can handle your payroll needs.
From job and labor costing, garnishing payments, automatic compliance testing, benefits administration, to payroll processing, Paychex Flex builds a single data profile for each employee and tracks their information in real-time through highly flexible and customizable applications and their mobile app to simplify your payroll management processes.
Is Paychex Flex safe?
In terms of cybersecurity, Paychex offers its responsible disclosure commitment. Using its privacy and security protocols, Paychex Flex allows users to be protected against unauthorized access and alterations to customer data through the use of malware detection, firewalls, encryption, and backup and recovery tools to prevent unwarranted transmission of information.
Headquarters address: 911 Panorama Trail South, Rochester, New York 14625, United States
Year established: 1971
Number of employees: 16,000+ employees as of 2022
Office locations: United States, Germany, Denmark
Key people: John Gibson (President, Chief Executive Officer), Efrain Rivera (Senior Vice President and Chief Financial Officer), Mark Bottini (Senior Vice President, Sales), Michael Gioja (Senior Vice President, IT and Product Development), Kate Boatman (Vice President, Digital Sales), Neal Collins (Vice President, Corporate Development and Managing Director, Mergers and Acquisitions), John Connors (Vice President, Software Development), Chris DeSalvo (Vice President, Service Excellence and Operations), Frank Fiorille (Vice President, Risk, Compliance, and Data Analytics), Tom Hammond (Vice President, Corporate Strategy and Product Management)
Founded in 1971 by Tom Golisano in Rochester, New York, Paychex, Inc. was and still is the leading provider for payroll, human resource and benefits outsourcing services in the United States and Europe. Working at Electronic Accounting Systems (EAS) fresh out of Alfred State College in New York, Golisano realized that the top HR software developers and service providers did not target smaller companies.
Presenting data-driven research and proof of concepts to EAS, Golisano was met with rejection from his superiors as well as advice against targeting small businesses — stating that the target market Golisano was aiming for, businesses with less than 50 employees, cannot afford the payroll services that they are currently providing. In response, Golisano founded Paychex with a credit card and $3,000 cash focusing solely on its intention of catering to smaller businesses compared to industry leaders EAS and Automatic Data Processing (ADP) and by laser-focusing on and providing a simplistic payroll processing product Paychex.
As of now, Paychex is known as one of the largest HR services providers for small- to medium-sized businesses: being responsible for 1 out of 12 U.S. private sector employees amounting to more than 730,000 users in the United States and in Europe. You can find more about Paychex Flex on their About Us page.
What kind of company is Paychex?
As one of the leading providers of integrated human capital management solutions, Paychex Flex aims to be one of the primary disruptors in the payroll software industry with its unparalleled simplicity and its total HR, payroll, retirement plan, employee benefits, and business insurance coverage. Its all-in-one platform is flexible enough for your small- to medium-business needs during its continued change and growth while also using up-to-date payroll technology — making it easy for you to process payroll and payroll taxes at the click of a button.
Recognized as one of the largest 401(k) recordkeepers in the U.S. by PLANSPONSOR magazine for a decade, Paychex Flex has served more than 126,000 clients for their payroll needs in the past few decades and pays at least 12 million workers in the United States.
Who are the competitors of Paychex Flex?
In an ever-changing digital landscape, HR solutions and payroll platforms have changed towards automation and user-friendly and simplistic developments. Although Zenefits is a well-known HR software for insurance brokers, there are other competitors in the business support industry that can be a better fit for your HR support needs, such as:
Paychex Flex
TriNet
Netchex
Justworks
SurePayroll
Gusto Payroll
OnPay
As one of the leading payroll software in the HR tech industry, Paychex Flex offers a simplistic and flexible option for your payroll management needs. Their feature-rich interface and web-based platform enables their more than 730,000 customers the ability to perform that much better in terms of administering payroll-related tasks and keeping track of employee information.
Using its stripped-down payroll processing and its feature-heavy user interface, Paychex Flex can be beneficial for those smaller businesses who need an affordable payroll solution without having to subscribe and pay for a large-scale human resource and/or benefits administration software. If you're still not sure that this is the right tool for you, we invite you to see the rest of our HR software reviews for more options.
Do you have any experience using the Paychex Flex platform? Share your feedback in the comments box below.