Our review covers Heartland Payroll's key features, plans and pricing, and potential drawbacks as a payroll software solution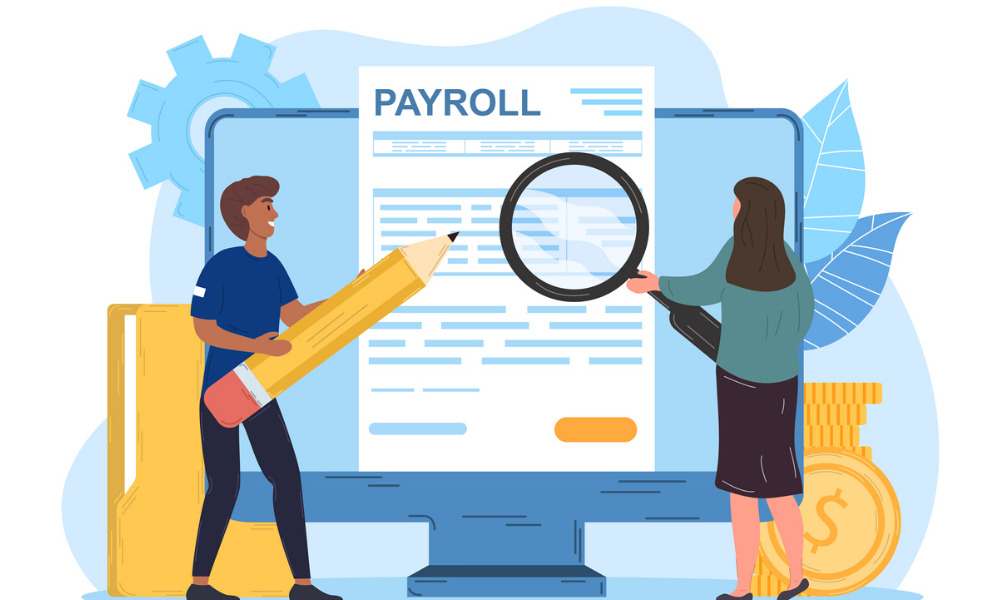 Heartland Payroll is a payroll service provided by Heartland, a company that offers a complete suite of small-business management solutions, including HR, point of sale, payment, and retail software. It enables small-business owners to process employee pay, manage payroll taxes, and distribute year-end tax forms to employees.
Heartland offers three key products: Heartland Point of Sale, Heartland Payments, and Heartland Payroll. For the purpose of this software review, we will delve into Heartland Payroll's key features, plans and pricing, and potential drawbacks.
Heartland Payroll is a cloud-based HR and payroll software that helps companies manage people and pay. It offers a range of features including payroll tax support, time tracking, attendance tracking, extensive HR resources, employee management tools, and new hire onboarding support.
Heartland Payroll empowers HR teams to:
Recruit and hire top candidates
Automate employee onboarding
Manage company finances more effectively
Create optimized employee schedules
Ensure compliance with regulations
Use employee data for informed decision-making
Heartland Payroll's key features include:
Payroll Processing
HR Software
Time and Attendance
Recruiting Software
ACA Compliance
We will go through each of them below.
1: Payroll Processing
Heartland Payroll offers payroll processing with on-demand access to payroll and HR professionals for assistance with tax filing, labor laws, and other issues that may arise.
Here are some of the key benefits of using Heartland's software:
The software enables users to set up garnishments and withholdings, manage taxes, and integrate with other systems.
Secure access for banking, direct deposit, employee benefits, and insurance providers to your company's payroll data.
Superior technology and built-in electronic filing system to ensure the security of your business and data.
Reporting capabilities to manage payroll taxes and stay compliant with withholdings for the year, such as social security, health benefits, workers' compensation, and unemployment.
2: HR Software
Heartland offers an HR software that helps businesses manage their employees effectively and stay compliant with regulations.
HR Support Center
Heartland provides a centralized location for important HR resources and updates, including email alerts to keep businesses informed of changes to regulations and court decisions that could impact their operations. Its features include:
Customizable company handbook
HR policy library
HR form library
HR templates and checklists
HR On Demand
Heartland offers unlimited, personalized support from SHRM-certified HR professionals. These professionals can provide guidance on labor laws and employee issues and assist with the development of company handbooks, policies, procedures, and forms.
3: Time and Attendance
Heartland Time offers smart scheduling options and time punching integration for pinpoint accuracy. With the free mobile app, employees can view their schedules and PTO balances from anywhere. The system automatically calculates estimated payroll and overtime expenses, providing a simple way to manage costs.
Key features:
Scheduling
Tracking
Paid Time Off (PTO)
Integration
4: Recruiting Software
Heartland Hire's Dashboard view makes recruiting and onboarding easy by eliminating manual tasks and administrative costs. Create job postings in 60 seconds and simplify interviews with question templates and automatic email responses.
Key features:
Applicant Tracking
Onboarding
Work Opportunity Tax Credits (WOTC)
5: ACA Compliance
Heartland's ACA Compliance software helps businesses comply with the Affordable Care Act, also known as Obamacare. The legislation requires employers to provide a qualified level of insurance coverage to their full-time and part-time employees.
The software is designed to simplify the process of understanding the complexities of the ACA, avoid noncompliance fines, and reduce administrative work.
Heartland Payroll offers a monthly subscription model, starting at $89 per month for 1-5 employees.
Heartland Payroll has three plans that businesses can choose from: Essentials, Advanced, and Complete.
The Essentials plan includes features to run payroll and onboard new hires remotely. It enables you to calculate and remit wages and payroll taxes easily from any internet-connected device. Additionally, it includes tools to speed up the onboarding process.
The Advanced plan includes all features in the Essentials plan along with recruiting and hiring tools and Work Opportunity Tax Credits (WOTC) management services, which could add thousands to your annual revenue.
The Complete plan offers Advanced plan features with added professional support to help navigate labor laws and HR guidelines, stay compliant with regulations, and manage employee issues with confidence.
Unfortunately, Heartland Payroll does not publish exact pricing details on their website.
Yes. Heartland Payroll offers an app that provides convenient and easy access to a range of payroll features for both employers and employees.
Through the Heartland Payroll app, employees can clock in and out, access W-2 forms, pay stubs, and benefits information, and request time off. Employers can also use the app to generate payroll reports and perform other basic payroll tasks.
Headquarters address: 616 N Broadway Ave, Oklahoma City, Oklahoma, United States
Year established: 1997
Number of employees: 4,000+
Locations: Offices across the United States
Businesses served: 750,000+
Key people: Jeff Sloan (Chief Executive Officer), Cameron Bready (President and Chief Operating Officer), Josh Whipple (Senior Executive Vice President and Chief Financial Officer), Guido Sacchi (Senior Executive Vice President and Chief Information Officer), Andrea Carter (Senior Executive Vice President, Chief Human Resources Officer), David Green (Senior Executive Vice President, General Counsel and Corporate Secretary), Gaylon Jowers, Jr. (Senior Executive Vice President and President, TSYS Issuer Solutions), Kelley Knutson (Senior Executive Vice President and President, NetSpend), David Rumph (Executive Vice President and Chief Strategy and Corporate Finance Officer), Maureen Schumacher (Executive Vice President and Chief Marketing Officer)
Heartland is a leading payment processor in the United States that specializes in providing complete technology solutions to small businesses. Their human-tech approach is evident in all their services, support, and solutions, which are designed to help businesses overcome everyday challenges. Heartland has gained the trust of entrepreneurs, from startups to established enterprises, because they understand the nuances of business growth.
Since 1997, Heartland has dedicated itself to help small businesses survive, and now as part of Global Payments, they continue to uphold that tradition. Global Payments is a technology and software company that offers a complete commerce ecosystem to businesses of all sizes. Today, Heartland provides credit, debit, and prepaid card processing and security technology through Heartland SecureTM, and its comprehensive Heartland breach warranty. Heartland also offers point of sale, mobile commerce, e-commerce, marketing, payroll solutions, and other related business solutions.
Companies with employee headcounts ranging from 10 to 50 frequently use Heartland Payroll.
Check out this video case study of ADEP Group:
Are you curious about how Heartland Payroll compares to other payroll software options? Below are some alternatives that may be worth exploring:
Paychex Flex
greytHR
TriNet
Netchex
Justworks
SurePayroll
Heartland Payroll can be a great choice for small to midsize businesses that require basic payroll features and hands-off payroll management.
Heartland Payroll offers comprehensive payroll functionalities such as paycheck calculation, payroll tax calculation, and automatic deductions, and lets you manage wage garnishments. However, users need to sign up for additional Heartland products to get time tracking and benefits administration features.
Heartland Payroll accurately calculates employee paychecks and payroll taxes and generates essential payroll data and reports. Moreover, its employee self-service portal enables employees to update their information and access pay stubs and tax forms. However, if you need basic HR support or benefits management for a small group of employees, other payroll software vendors may offer more cost-effective features.
Ultimately, whether Heartland Payroll is suitable for your company depends on your specific payroll and HR needs.
We recognize that HR technology is a top priority for HR leaders this year. If you are still undecided about Heartland Payroll, our HR software reviews can provide you with more options to consider.
Do you have experience using Heartland Payroll? Share your Heartland Payroll review in the comments section below.