Read our Justworks review to determine if this is the right Payroll software for your company's needs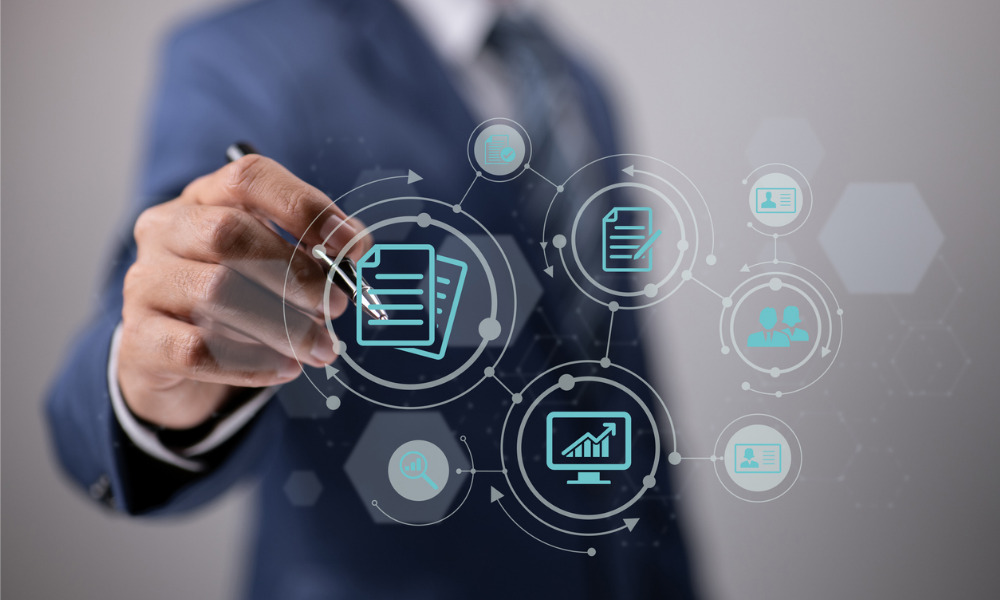 Justworks is an HR software solution that enables businesses to schedule their payroll seamlessly online and make payments easily without extra costs or hassle. Justworks' payroll software allows employers to make payroll-related tasks quicker by automating deposits, allowing for easier payroll tax filings and compliance regulations, managing payments with Justworks' one-off payments, syncing timesheets with up-to-date time tracking, and celebrating employment milestones.
In this Justworks review, HRD will review how Justworks's various solutions can be integral to your business's payroll needs, which Justworks features you can use so that your business can simplify your complex human resources-related and payroll management-related tasks, and what Justworks can do to make your payroll management processes easier and quicker than other options in the payroll software market.
Designed with simplicity in mind, Justworks is cloud-based payroll software that enables employers to automate payroll, provides access to industry-standard benefits and HR-related tools, and has 24/7 support from various experts in the industry to help you solve your payroll management needs.
Beyond payroll management, Justworks also allows employers to manage leaves and benefits, employee information, and employment-related compliance regulations as well as handle time management and scheduling tracking, payments to individual vendors and contractors, and document organization and archival.
Throughout the whole employee-employer life cycle, Justworks and Justworks Hours streamlines all the necessary payroll functions that your business may need: from benefits, payroll, compliance to time tracking and reporting. While payroll management and support has been one of the key features that Justworks provides its customers, its platform has a variety of features beyond payroll, such as:
Hiring and Onboarding: Hiring and onboarding employees in a hybrid/remote workplace model through Justworks can be made easier using the myriad of tools and resources that can help your business build the team you need and ensure that you comply with local, state, and federal regulations.
Payroll: You can figure out complex payroll systems with ease without excessive costs through Justworks. Along with enabling employers to pay their employees directly through bank deposits, Justworks manages all of the legal filing work required by local, state, and/or federal regulations as well as W-2 generation and flexible pay frequencies.
Time tracking: Through Justworks Hours, streamline and simplify time tracking by using this robust and user-friendly platform that integrate easily to Justworks.
Automation: Justworks has a variety of tools that allow you to tackle employee benefits, payroll, human resources, and compliance using its user-friendly auto-populated forms.
Benefits and Insurance: Employees can access their health insurance plans that can be included in their employee benefits packages. Justworks partners with various benefit providers to help your business find the benefit providers that can suit their business at the rate that they can afford (whether it be a large-group insurance enrollment or individual healthcare insurance).
24/7 support: Justworks provides its customers with a 24-hour full-service support with payroll management professionals that can help you navigate the ins and outs of payroll.
The company has also introduced a mobile app. You can learn more in the video:
Justwork review: minor issues
all of the features above are functional and useful. However, we have seen a few complaints here and there about what this payroll software is lacking:
Lack of reporting features for financials
Limited mobile application
Expense management and/or reimbursement scheduling features are not present
Lack of payroll management services for staff based abroad
Messaging function for communication is lacking
These may not be issues for every company, but some have put forth these issues.
Who uses Justworks? What does Justworks do?
Designed to help you handle payroll-related HR tasks, such as benefits, healthcare enrollment, and compliance securely on its cloud-based platform, Justworks acts as a professional employer organization (PEO) that supports other businesses in their human resource-related tasks for an affordable price. Selecting the right insurance products, benefits packages, and payroll scheme and schedule is easy with Justworks: setting up your employee's compensation plans with Justworks is as easy as clicking a button.
Primarily catered to small-sized businesses with complex HR needs, Justworks can help your in-house HR team automate and track tasks, freeing up time for more important work.
Industries that are served by Justworks include, but are not limited to:
Financial services
Marketing and advertising
Information Techonology and Services
Accounting
Hospitals and healthcare
Apparel and fashion
Education
Public Relations and Communications
Agencies
How does Justworks work?
Management: Through its cloud-based platform, Justworks allows employers to manage payroll functions using a fully integrated payroll management system. Justworks Hours, its time tracking and scheduling application, syncs seamlessly with various accounting-related software and applications.
Employees: Its mobile app allows employers to access their profiles, pay stubs, benefits, and time in/off as well as check and edit their tax-related documents such as W-2 and 1095-C. It is accessible throughout various iOS and Android devices.
Here's a video showing some of the basics of how it works:
Headquarters address: 55 Water Street #29, New York City, New York, 10041, USA
Year established: 2012
Number of employees: 900+
Office locations: New York City, USA
Key people: Michael Seckler (President, CEO), Isaac Oates (Founder, Executive Chair), Mario Springer (Senior Vice President, General Counsel), Robert Lopez (Senior Vice President, Insurance Programs & Risk), Allison Rutledge-Parisi (Senior Vice President, People), Yujin Kim (Senior Vice President, Engineering), Shankar Parasuraman (Vice President, Payments & Tax), Johnathan Mirian (Vice President, Finance), Yrthya Dinzey-Flores (Vice President, DEI, Social Impact & Sustainability), Julie Brodsky (Vice President, Marketing), Jonathan Wilson (Vice President, Strategy and Corporate Development)
Founded in 2012 by Iris Ramos and Isaac Oates in New York as Clockwork, Inc., the software created as a payroll engine that integrated income tax calculations at a non-profit coworking space called New Work City. the platform grew from those simple beginnings to become one of the better-known payroll systems in human resources today.
Certified by the IRS in 2017 as a certified professional employer organization (CPEO) that adheres to stringent operational and financial standards, by Employer Services Assurance Corporation (ESAC) as one of the few PEOs able to meet its high requirements of financial stability, ethical business conduct, and adherence to operational standards and regulatory requirements, Justworks continues to build trust across the HR software ecosphere.
Who are the competitors of Justworks?
Although Justworks is a well-known HR software for insurance brokers, there are other competitors in the business support industry that could be a better fit to your HR support needs, such as:
How many companies use Justworks?
Some of the well-known small- to medium-sized businesses and organizations who uses Justworks include, but are not limited to:
Teach for All, Inc.
Confidential Records, Inc.
Blackfriars Group
Highwire Public Relations
Codecademy
Axios
Capsule
Cultivate Advisors
Frost Giant
How much does Justworks cost per employee?
Justworks allows for a multi-level plan based on the features you want to use:
Basic plan: $59 per month per employee ($49 per month per employee for the 50th employee onwards), providing all the necessary features that Justworks provides. This includes payroll for salaried and hourly employees, off-cycle payments, vendor and contractor payments, employer payroll tax filings, W-2 and 1099 filings, unemployment insurance filings, a mobile application for employees, and more.
Plus plan: $99 per month per employee ($89 per month per employee for the 50th employee onwards), includes every feature included in their Basic base plan, along with medical, dental, and vision insurance, health savings account (HSAs) and health advocacy services, COBRA administration, and One Medical.
If there's any complaint about this tool, it's that its payroll platform can be too robust and expensive for some smaller businesses looking to just automate and simplify their payroll management processes. Larger companies, let's say those with over 50 employees, will require this more robust functionality. those which are smaller, or hover around the 50 employee mark, may find that this software is a bit more than they need. However, if they do get it and they grow they will be well prepared.
Overall, Justworks, well, just works as a payroll software solution. We found its integration with benefits providers can be a real boost for small businesses that are growing and can use assistance with that to make this a very appropriate tool for businesses that are just starting to grow. Larger businesses who are finding that their current payroll software isn't measuring up can switch over to it and incorporate it into their business easily.
if you are still feeling that this is not the right payroll software for your company, we invite you to look at our HR software review page for more options.
Do you have any experience using the Justworks platform? Share your own Justworks review in the comments box below.