This OnPay review can help you determine if it is the right payroll software for your company. Learn about its features, integrations, and potential drawbacks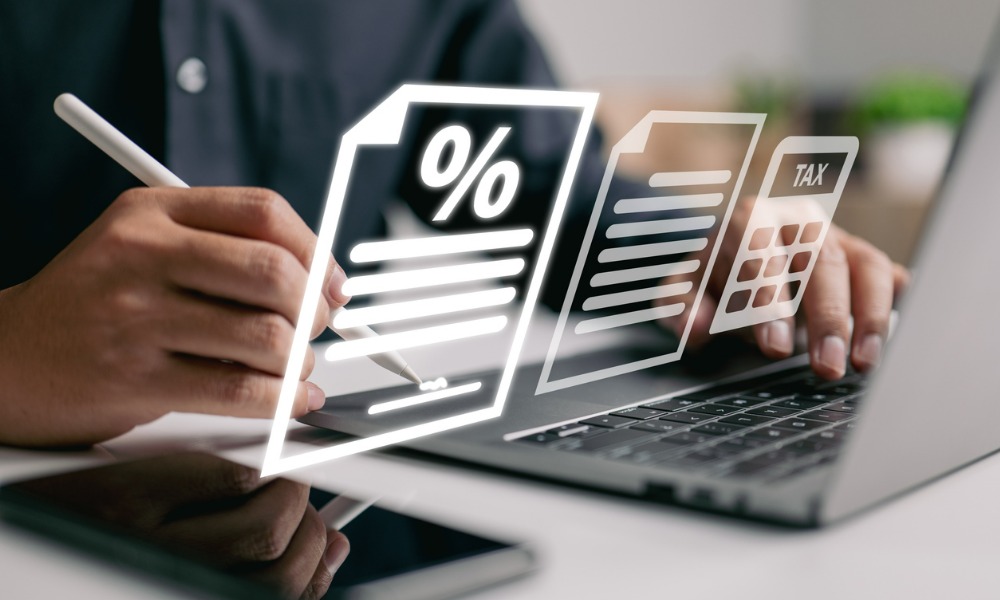 OnPay is a software company that specializes in cloud-based payroll services for small businesses and accountants – and they do this with over 30 years of payroll industry experience under their belt. OnPay's hallmark is their fair pricing without hidden costs. Clients can enjoy unlimited pay runs for hourly, salaried, tipped workers, and contractors for a single, low fee.
In addition to payroll software, OnPay also offers integrated health insurance brokerage services, 401(k) plans, and pay-as-you-go workers' compensation, making it a versatile and valuable tool for businesses. For the purpose of this review, we will look at how OnPay measures up as payroll software, its features, benefits, integrations, pricing, and potential drawbacks.
OnPay provides a full-service payroll solution that helps businesses pay their employees quickly and accurately.
With OnPay, businesses can easily pay their team members from anywhere and on any device. The software allows for quick and simple payroll runs with just a few clicks or taps. The system is securely stored on the cloud, enabling businesses to access and manage their data remotely, even from mobile devices.
Full-service payroll
Businesses can enjoy unlimited monthly pay runs with multiple payroll schedules available for different employees. With OnPay, businesses can also pay their employees through direct deposit, debit card or physical checks. The software allows for multiple pay rates and schedules, enabling businesses to customize employee pay structures.
Additionally, OnPay helps businesses handle garnishments with ease. The software automatically records garnishments in pay stubs and expense reports, streamlining the process for small businesses.
Full-service payroll features:
Unlimited monthly pay runs
Automated taxes and filings
Pay your employees via direct deposit, debit card, or checks
Multiple pay rates and schedules
Garnishments
Multi-state payroll
New hire reporting
Single sign-on
Special payroll services
OnPay provides specialized payroll services that cater to various small businesses, including non-profits, restaurants, churches, and farms. The software also processes pay runs for companies with more than 500 employees in seconds, offers multiple pay schedules, and enables users to filter employees or reports by role, department, or location.
OnPay offers six levels of permissions to provide business owners with flexibility in delegating responsibilities and determining who has access to payroll and HR information.
Automated taxes
OnPay offers businesses peace of mind by handling all federal, state, and local taxes with guaranteed accuracy. The software withholds all payroll taxes each pay run, makes tax payments, and files quarterly Form 941 and annual Form 940. The system supports both W-2 employees and 1099 contractors and generates year-end tax forms.
Businesses with a mix of in-house employees and contractors can easily process payments for both types of workers in the same pay run, with W-2 forms and 1099 filings automatically handled at year-end.
Payroll reporting
OnPay offers a reporting feature that enables users to create and save custom payroll reports that highlight the data that they need to improve their bottom line.
With OnPay's report designer, users can filter payroll reports by employee type, location, or department. These reports can be viewed in real-time online, downloaded as a PDF or spreadsheet, or exported to accounting software.
Payroll report designer features:
Instant, in-app reporting
Custom report builder
20+ built-in payroll reports
Employee self-service
OnPay offers an employee self-service feature that allows users to access and manage their payroll information. This feature lets employees handle tasks like setting up direct deposit, updating their personal details, requesting time off, and accessing their pay stubs and tax documents.
By empowering employees to take care of these tasks on their own, HR teams can save time and streamline their operations. Plus, even after an employee leaves the company, they will still be able to access their pay stubs and tax documents through OnPay's lifetime accounts.
Employee self-service features:
Employee self-onboarding
Lifetime employee accounts
Access to payroll information (such as paystubs, employment docs, tax forms, and more!)
With OnPay, HR departments can streamline their accounting tasks by integrating their preferred software, such as QuickBooks and Xero. This feature eliminates double data entry and repetitive tasks, making accounting easier and faster. OnPay's accounting integrations are highly flexible, ensuring that your company's books are always in good shape.
OnPay's most popular integrations include:
QuickBooks Online
QuickBooks Desktop
Xero
QuickBooks Time
Deputy
When I Work
Mineral
PosterElite
Headquarters address: 675 Ponce de Leon Avenue NE, Suite W207, Atlanta, GA 30308, United States
Year established: 2011
Number of employees: 100+
Businesses served: 10,000+
Key people: Jesse Burgess (Founder and CEO), Mark Mckee (President and COO), James Kunkemoeller (Vice President of Operations), Elliott Brown (Director of Marketing), Jessica Arias (Director of People & Culture), Jordan Perry (Director of Compliance), Katelyn Sullivan (Director of Partner Development), Mark Westcott (Director of Financial Operations), Milton Perry (Director of ACH Services), Monica Thysell (Director of Product Marketing)
OnPay was founded by Jesse Burgess, who previously worked in his family's payroll business. When he joined the company in 2007, Jesse's primary goal was to help the payroll clerks be more efficient and reduce their frustration. He streamlined their user experience and automated repetitive tasks until he realized that the entire payroll process could be moved online.
This led to the creation of OnPay.
Today, OnPay combines its decades of experience in the payroll industry with cutting-edge technology to provide fast and intuitive payroll software, while still maintaining its commitment to providing exceptional customer support. OnPay has also expanded into HR and benefits. Despite its growth, OnPay still offers a simple pricing structure where businesses pay one low fee for all services.
OnPay review: FAQs
OnPay review: What companies use OnPay?
OnPay's user base includes a range of small and mid-sized companies across various industries, such as business services, manufacturing, non-profit, technical, and retail, with employee counts ranging from 10 to 50.
Check out this video case study:
OnPay review: How much does OnPay cost?
OnPay offers a single, transparent pricing plan that covers all of its features. For a low monthly fee of $40 plus $6 per person, users can access everything the software has to offer.
This pricing plan includes all of OnPay's features, and users are only billed for employees who have been paid in a given month. There are no hidden fees or surprises.
OnPay review: Does OnPay have an app?
No. However, OnPay's software is mobile-friendly, so there is no need for an app. You can access all of OnPay's features on any device with a stable internet connection, including your mobile phone and tablet.
OnPay review: What are some potential drawbacks of OnPay?
OnPay has some potential limitations that users should be aware of. Its current plan may not be suitable for larger businesses that require more advanced features and support. OnPay also has limited functionality for companies that employ people outside of the U.S. Furthermore, OnPay charges a fee to print year-end tax forms, which may be a disadvantage for businesses that need to send out many paper forms.
OnPay review: What are the competitors of OnPay?
If you are interested in how OnPay stacks up against other payroll software, consider checking out the following options:
If you are a small business owner in need of a simple and affordable payroll solution, OnPay is a solid choice. However, the right payroll provider for your company ultimately depends on your business needs.
OnPay is a suitable choice for many small businesses, providing a simple and affordable pricing plan with no complex pricing tiers or add-on fees. We recommend OnPay for small business leaders who want an intuitive user interface, readily available customer service, and guidance when it comes to benefits and taxes.
If you are still undecided about OnPay, our HR software reviews can give you more options to explore.
Do you have experience using OnPay? Share your own OnPay review in the comments section below.