This Culture Amp review will explore its key features, integrations, plans, and overall usefulness as employee engagement software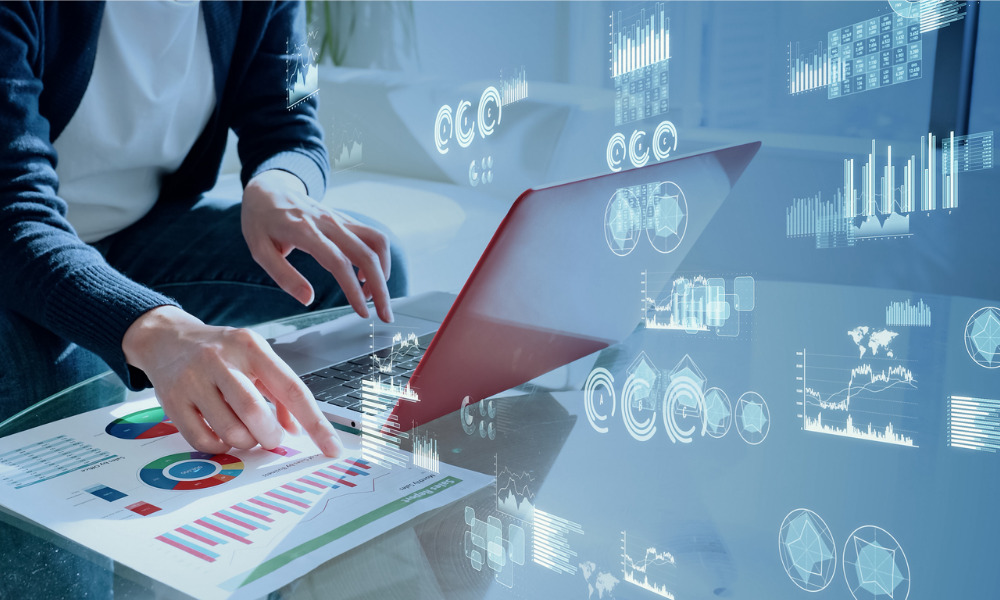 Employee engagement software is becoming an essential tool for modern businesses looking to improve their workforce's morale and productivity. It provides a platform for employers to create a positive workplace culture and improve their employees' overall job satisfaction. Employee engagement software helps businesses understand their employees' needs, preferences, and concerns to create a more inclusive and engaged workplace.
One of the most popular employee engagement software options in the market is Culture Amp. In this Culture Amp review, we will take a closer look at the tool as employee engagement software, highlighting its key features, integrations, pricing, and overall usefulness. By the end of this review, readers will have a clear understanding of how Culture Amp can improve their HR operations and determine if it's the right software solution for their company.
Culture Amp is a global leader in the employee experience platform industry, serving over 25 million employees across more than 6,000 companies worldwide. Culture Amp provides employee engagement, performance, and development tools all in one user-friendly platform, designed to help companies of all sizes and industries transform employee engagement, develop high-performing teams, and retain top talent.
Culture Amp's platform is powered by extensive research, the latest technology, and the world's largest employee dataset, enabling businesses to build a data-driven people strategy that drives employee satisfaction and business success. With Culture Amp, companies can build a confident, data-driven strategy that benefits both employees and the organization as a whole.
In this section, we will explore Culture Amp's modules:
Employee engagement
Performance management
Employee development
We will get into each of them below.
1: Employee engagement
Culture Amp's employee engagement platform provides a comprehensive solution to help organizations improve retention rates, boost engagement, and drive positive change. The platform offers powerful insights for leaders, empowering them to retain and engage their people with clear focus areas.
Culture Amp provides science-backed employee survey tools that offer accurate employee data to help prioritize the right programs and prove impact against robust benchmarks. The platform includes HRIS and work tools integrations, automated feedback, and customizable reports, enabling HR managers to support their teams more effectively, and your company's stakeholders can take meaningful action based on science-backed data and insights.
Key features:
Turnover prediction
Ready‑to‑use surveys
Powerful analytics
Focus areas
Action planning
Benchmarking
2: Performance management
Culture Amp's Performance Management System is an agile, trusted solution to build high-performing teams through growth-focused conversations and an equitable review process. The system offers science-backed templates and expert guidance to create a fair and unbiased process for all employees.
The platform also provides ongoing development-focused conversations to help employees reach their full potential and an intuitive, user-friendly interface to run easy and efficient reviews.
Key features:
Goal/OKR tracking
1‑on‑1s
Multi-source feedback
Calibrations
Skills Coach
3: Employee development
The Employee Career Development feature is designed to help companies develop and retain their top talent with tools that promote personalized and continuous growth. With this feature, employees can be empowered with actionable development plans that provide a clear future path within the organization.
Managers also benefit from the feature, as they are provided with tools to facilitate more meaningful and frequent development conversations with their direct reports. The feature also enables tracking of employee development, prioritization of L&D initiatives, and demonstration of the impact of such initiatives.
Key features:
Personalized development plans
L&D data
Trackable growth goals
Science-backed guidance
Headquarters address: 2/29 Stewart St, Richmond, Australia
Year established: 2010
Number of employees: 1,000+
Global locations: Offices in Melbourne, San Francisco, New York, London, Berlin, and Chicago
Businesses served: 6,000+
Key people: Didier Elzinga (Founder and CEO), Douglas English (Founder and CTO), Rod Hamilton (Founder), Rich Anstett (Chief Revenue Officer)
Culture Amp believes in building a better world of work. They hold a strong belief that working together in a caring and talented environment can lead to the impossible becoming possible. Culture Amp is built around their core values of inclusivity, putting culture first, and creating a worldwide community that shares these beliefs.
Culture Amp is a company that aims to showcase their values in everything that they do. This is demonstrated through their commitment to racial justice and their journey to becoming a B Corp organization. For Culture Amp, how they exist in the world and make an impact is just as important as the impact itself. Their main focus is on putting culture first, empowering their employees to deliver on the promise of a platform that helps organizations build profitable, sustainable, and human-literate companies.
Culture Amp review: FAQs
Culture Amp review: Software integrations
Culture Amp integrates seamlessly with the tools that HR professionals use on a daily basis.
Instead of manually inputting data, Culture Amp automatically syncs with HR software and systems of record, ensuring that all employee data is up-to-date and readily accessible. Additionally, the platform offers multiple options for extracting data.
Some of Culture Amp's most popular integrations include:
Slack
Microsoft Teams
Namely
Culture Amp review: Plans and pricing
Culture Amp offers three different plans with varying features and target employee ranges.
Self-Starter plan: Intended for companies with 25-200 employees and provides access to Engagement and Performance features, along with limited HRIS integrations. It also includes group coaching and education options such as survey design review, project working sessions, and demographic mapping.
Standard plan: Designed for businesses with 200-1000 employees and includes all the features from the Self-Starter plan, plus all HRIS integrations. Additionally, it adds one-on-one Coaching features such as feedback strategy review, project planning, and results and report sharing follow-up. Group Education features are also included.
Enterprise plan: Designed for companies with over 1000 employees and includes all Standard plan features, as well as one-on-one Coaching and Education options such as meetings with a Success coach, action guidance, management training, and People Scientist insights.
Culture Amp also offers the option to purchase the employee engagement or performance management modules individually. Unfortunately, Culture Amp does not publish pricing information on their website. Pricing information is only available by contacting them directly and getting a quote that will be specific to your company.
Culture Amp review: How secure is Culture Amp?
Culture Amp is committed to protecting the privacy and security of its clients' data. Here are some of the security measures and compliance certifications that Culture Amp has in place:
Security measures:
Encryption of all data in transit and at rest
Multi-factor authentication for user accounts
Role-based access control to ensure that users only have access to the data they need
Regular security testing and vulnerability scanning
Compliance certifications and regulations:
SOC2
ISO/IEC 27001:2013
General Data Protection Regulation (GDPR)
CCalifornia Consumer Privacy Act (CCPA)
Brazilian General Data Protection Law (LGPD)
Privacy Shield
Culture Amp review: What companies use Culture Amp?
Over 6,000 companies, including both small startups and Fortune 500s, rely on Culture Amp to drive their performance management, employee engagement, and development initiatives.
Culture Amp review: What are Culture Amp's competitors?
Curious about how Culture Amp compares to other employee engagement software options? Check out these alternative solutions:
HiBob
Leapsome
Officevibe
Workvivo
Culture Amp is praised by users for its user-friendly interface, its ability to simplify the process of conducting employee surveys, and its benchmarking feature that allows companies to compare their performance against other companies in the same industry.
Users also appreciate Culture Amp's goal-setting and tracking features, which help employees and managers set and achieve professional and personal goals. Additionally, Culture Amp offers clear visibility of employee progress and provides insights for areas of improvement.
Culture Amp enables communication and engagement between employees and managers, which can lead to improved performance and higher engagement across the organization.
Overall, Culture Amp is a valuable tool for businesses looking to improve their company culture, employee engagement, and performance management.
Discover the secrets to successful employee engagement with insights from a Chief of Staff in HR. Not completely sold on Culture Amp? Our software reviews section has a ton of HR software options that you may want to explore.
Do you have experience using Culture Amp? Share your own Culture Amp review in the comments section below.