The catchy name says it all. This employee engagement software builds connection within your team using innovative tools like virtual high fives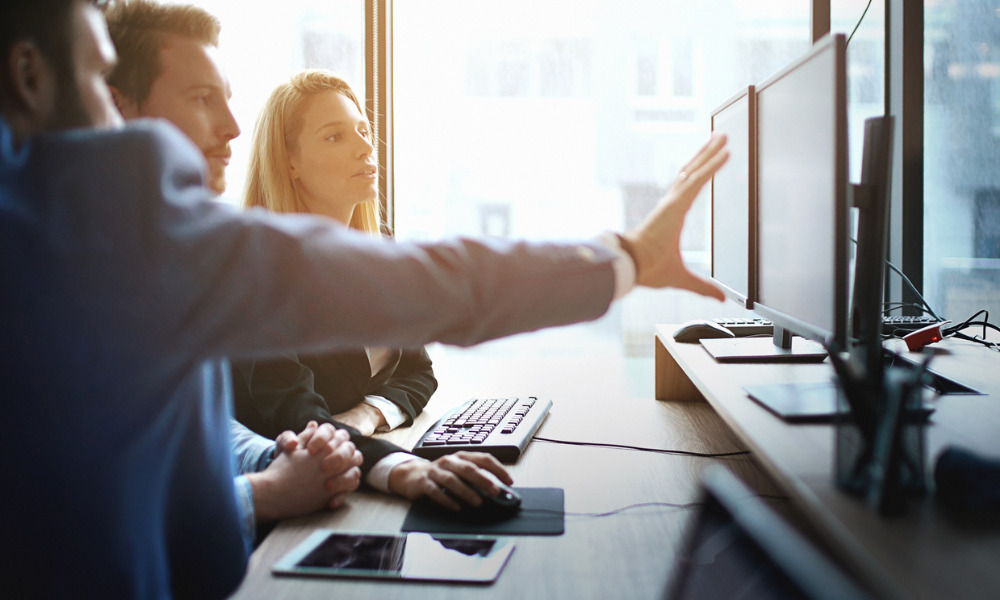 Employee engagement is critical in creating a conducive and thriving workplace as it allows open communication between management and workforce members, enabling everyone to participate in improving the overall working condition within the organization. As an employee engagement software, HelloTeam was designed to improve team communication, collaboration, and overall organizational engagement.
In this HelloTeam review, we'll do a deep dive into the core functionalities of the software and its strengths and weaknesses, giving you an idea if HelloTeam is the right software to use in your business or organization.
HelloTeam is an employee engagement software developed by the company of the same name. It's designed to cater to the employee engagement needs of businesses and other organizations, regardless of the type, structure, and size.
According to its developers, its products were designed with the "people-first" philosophy in mind. This enabled organizations to have a more engaged workplace, empowered employees, and leaders capable of driving growth and development while maintaining a positive culture within the workplace.
To understand the philosophy and vision behind the software and the company that developed it, this video can help:
As an employee engagement platform, HelloTeam has features and tools that help team members interact, share information, and work together more effectively.
Some of these features are:
Communication tools: The software provides various communication tools, including instant messaging, chat rooms, and video conferencing.


Task management: The software provides tools for task management such as to-do lists, calendars, and project management tools.


Performance metrics: The platform also provides performance metrics, such as feedback and reviews, that help team members to understand their strengths and weaknesses.


Recognition and rewards: The software equips managers with tools for recognizing and rewarding team members for their contributions. This is critical as it helps to increase motivation and engagement among team members and fosters a positive team culture.


Employee engagement surveys: The software provides tools for conducting employee engagement surveys. This helps organizations identify areas that need improvement or policies and work processes that need to be changed.
The primary aim of the above functionalities is talent retention. In doing that, the organization cultivates a strong positive workplace culture that allows overall growth, equality, and genuine care, not only business profitability and expansion. HelloTeam is a vital tool in achieving this aim.
The software developer offers 3 packages:
Performance: Costs $7 per employee per month. The package includes these tools:
One-on-one customizable templates
Configurable one-on-ones
Performance reviews, including 360 reviews
Live chat support
Peer/manager feedback
Cascadable goal tracking
Engagement: costs the same as performance and comes with these features:
Customizable surveys and analytics
Peer/manager feedback
Skills match
People analytics
Rewards (for gift cards only; the full rewards catalog is available at an additional cost)
Virtual suggestion box
Employee profiles
Employee communication portal
Pro: This package costs $11 per employee per month with these features:
Skills match
Cascadable goal tracking
Single sign-on (SSO) support
Live chat support
Interactive org chart
Performance reviews, including 360 reviews
Peer/manager feedback
Configurable one-on-ones
People analytics
Employee profiles
Rewards (same with Engagement; full rewards catalog available at an additional cost)
Employee communication portal
Virtual suggestion box
You can request a custom quote to fit your specific needs.
As an employee engagement software, HelloTeam has several functionalities, which can be divided into three: Engagement, Recognition, and People Analytics. We will discuss each in the following section:
Engagement
Effective built-in communication tool:
The software's communication tools enable supervisors and team leaders to engage with their teams. HelloTeam offers features like group messaging, individual messaging, and video conferencing. This allows managers to communicate with their teams in real-time, wherever they are. This feature also helps improve team collaboration, enhance productivity, and create a positive work atmosphere.
Effective feedback mechanism:
The software enables employees to anonymously provide feedback to their managers, the HR teams, and colleagues. This feature encourages honest and open feedback, enabling organizations to identify areas of improvement and take corrective action.
Pulse survey functionality:
This is considered one of the significant features of this software. This functionality allows organizations to send short, frequent surveys to their employees to gauge their engagement levels. These surveys are customizable to tailor fit the organization's specific needs, and the results are presented in an easy-to-understand dashboard format. This feature helps organizations identify employee concerns in real time and take corrective action to address them.
Virtual suggestion box:
Aside from the pulse survey, teammates can easily use the virtual suggestion box to propose solutions or changes to the current workflow to improve it further.
Internal social media platform:
The software can also function as a social media platform within the organization. Through the platform, management can send information to all staff quickly. The software also promotes a culture of transparency, trust, support, and happiness through its On-The-Go feature, which allows team members to see who among their teammates has been promoted.
Recognition
HelloTeam has a recognition feature that allows managers and staff to send personalized messages and rewards to their colleagues. This feature called Virtual High Five appears to be a popular feature.
People Analytics
Data-driven insight generation:
The platform enables the management to collect data on employee engagement levels, which can be analyzed to identify patterns and trends. This information can highlight areas for improvement. As a result, managers can take corrective action to address employee concerns.
HelloTeam offers real-time data, enabling organizations to respond quickly to employee concerns. Data-driven insights can help organizations improve workflow, policies, and other aspects of work and employee-employer relationships.
Goal-setting functionality:
Another vital function of the software is its goal-setting function, which enables managers to set achievable goals for their teams and monitor their progress. This function also allows everyone to align their individual goals and visions with the company's wider goals.
HelloTeam has other core strengths as an employee engagement software:
User-friendly and intuitive: The software is designed for easy use and navigation, making it accessible to all employees.
Cloud-based: The software is cloud-based, giving employees the freedom to access it anywhere, anytime, on any device. This feature makes it convenient for employees to participate in surveys, provide feedback, and communicate with their colleagues and managers.
Integrations: Another valuable feature of this employee engagement software is its integration capability. The program architecture has been designed for easy and smooth integration with other HR and communication software, making it flexible and practical. To date, the following are part of HelloTeam's integration network:
SSO [single-sign-on]: ADP, Apple, Google, Microsoft
Communication: Microsoft Teams, Slack
We're excited to announce HelloTeam's all-in-one employee experience platform now integrates with Microsoft Teams and be found on Microsoft AppSource!

— HelloTeam (@HelloTeamInc) November 19, 2021
The system allows a single-sign-on (SSO) feature, making it safe and secure, even for mobile access. The system administrators can easily set up ADP, LDAP, and/or Google SSO services to ensure safe access to the platform.
The developer also boasts several security certifications for its data centers (PCI Certification, SOC reports, and ISO 27001 compliance) as well as AWS Security.
The company monitors encryption changes during data transfer/transit to ensure that all sensitive data are secure and protected from unauthorized access and data breaches.
The system also allows two-factor authentication for an added layer of protection for sensitive data such as passwords and personal information.
Now let's talk about the cons of using HelloTeam. The software is far from perfect. Based on actual customer reviews, there are several drawbacks to using this platform as an employee engagement tool in your organization:
Cost: One of the significant drawbacks is its cost. The software can be expensive for small businesses, making it inaccessible.


Personal dashboard is not customizable


Unretrievable information: Some pieces of information are unretrievable within the system, such as the tip of the day. It cannot be retrieved once the pop-up closes down.


Limited features on the app: Some of the customers find the features of the mobile application limited.
The mobile app is ready for download for enterprises and other organizations that already use HelloTeam. It's available on Google Play Store for Android users and Apple for iOS users.
Although there are limitations in its functionality compared to its PC counterpart, the app still has its benefits. Through the app, the user can access these features:
News and announcements
Virtual high five
Recognition
Surveys and questionnaires
Employee contacts
The latest update for the mobile app based on Google Play data is on 21 February 2023. The application runs smoothly for Android OS version 4.4 or higher.
While HelloTeam has been able to secure its place in the HR software market, there are other competitors also making their mark:
Founding year: 2016
Headquarters: Boston, Massachusetts USA
Number of employees: 500+ (based on the company website)
Key People: Tanya Bakalov (CEO), Dee Dellovo (VP Product) Peter Padovano (CRO), Tom Holmes (Director of Business Development), Ashley Fontaine (Accounting and Finance), Collin Peterson (Director of Client Services)
Founded in 2016 as a start-up by Tanya Bakalov, this employee engagement software was developed as a response to the burgeoning need to keep their expanding team engaged and motivated.
With the people working behind the scenes in mind—ordinary rank-and-file employees and other staff—the software was created using the people-first philosophy.
A number of companies use this platform for their employee engagement program: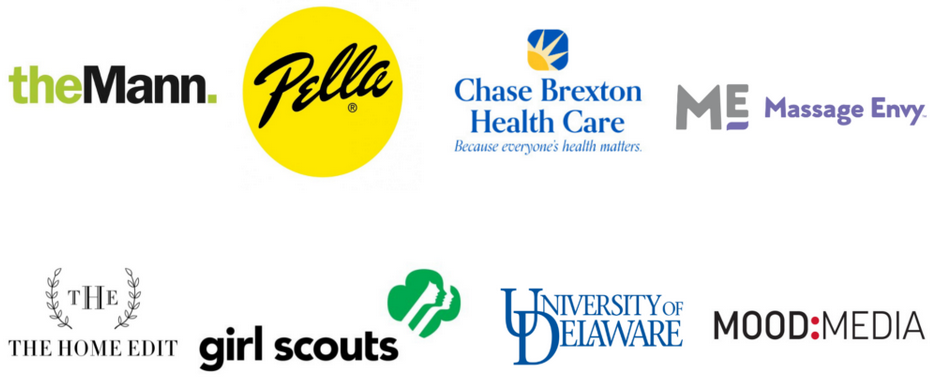 HelloTeam can help companies and organizations, regardless of size, with their employee engagement needs. With seamless integration of other programs such as Slack and Google SSO, the platform makes it easy for system administrators to migrate to the platform. The pricing is also competitive. You can either choose from their standard packages or have the platform customized to fit your company's budget and needs.
With its security features, you can be sure that your critical and sensitive data is safe and secure.
If you'd like to explore your options as far as employee engagement software goes, visit our HR software reviews page.
Does your company use HelloTeam for your employee engagement program? Share your experience with us! Write your own HelloTeam review in the comment section below.
Related stories