Our SurveySparrow review looks at how the platform stacks up as employee engagement software. Here is everything you need to know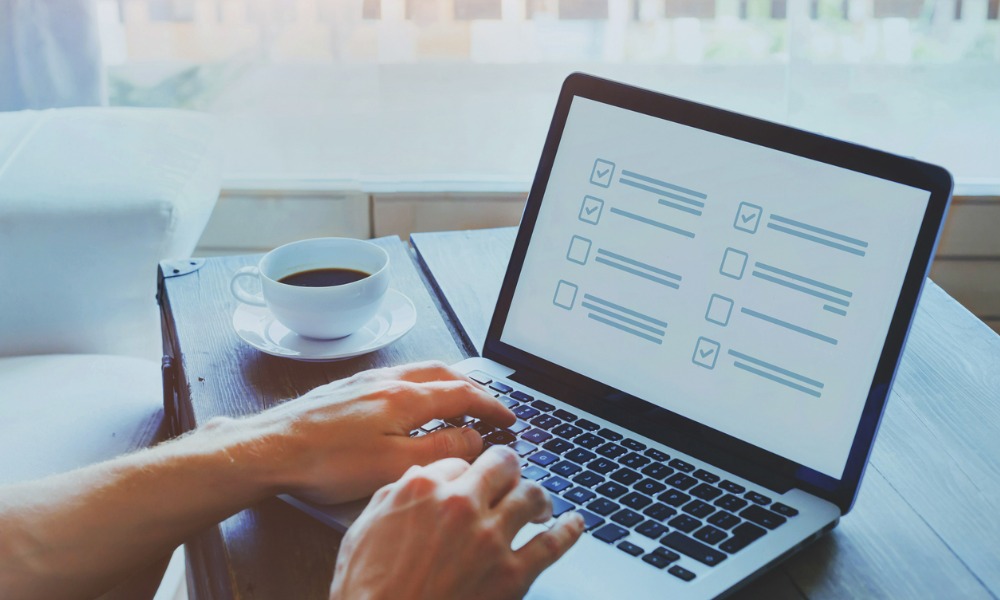 So much of the HR industry is about open communication and feedback. That is precisely where SurveySparrow comes in.
A leading employee engagement software, SurveySparrow makes it easier for HR professionals to create and distribute surveys, collect and analyze data, and track employee engagement over time.
In this review, we will take a closer look at SurveySparrow's features, integrations, and potential drawbacks.
This cloud-based HR solution enables businesses to create engaging feedback surveys to measure employee engagement, job satisfaction, and workplace benefits.
SurveySparrow is a user-friendly omnichannel experience management platform that integrates customer experience and employee experience features. The platform provides a centralized dashboard where users can import contacts and organize them into custom lists based on job titles, location, and age groups.
SurveySparrow also offers engaging conversational forms and tools such as matrix questions, rank orders, and drop-down functionality.
SurveySparrow is an end-to-end omnichannel experience management platform. Among the customer experience and employee experience tools it offers are NPS, Offline, Chat, Classic, and 360° Surveys, which are highly engaging, mobile-first, and user-friendly. The conversational UI, for instance, delivers your surveys in a chat-like way, a technique that increases survey completion by roughly 40%.
What are SurveySparrow's key features?
SurveySparrow enables users to create and distribute client surveys through numerous channels and evaluate the responses. It also allows users to chare custom surveys with specific audiences easily and quickly using shared buttons. To enable smooth feedback collection, surveys can be shared across the web and through mobile devices, social media, and e-mail.
One feature that is unique to SurveySparrow is recurring surveys. This allows users to automate and send surveys at scheduled intervals, saving you time from sending out the same employee or client pulse survey every other week.
Let's look at some other key features offered by SurveySparrow:
360° assessments to evaluate your team members' performance across various competencies and create personal development plans
Chat-like surveys that enable users to go from static to dynamic conversations
Classic surveys that ask employees one question at a time
Click-free dashboard and advanced report filters help you generate reports that are more insightful
Custom CSS helps you add a more personal touch in each survey
Efficient integrations help simplify using numerous software
Efficient user management helps you optimize your workflow
IP restriction limits account access to trusted networks and locations
Multilingual surveys allow you to translate your survey to any language
NPS surveys measure client sentiment with one question
NPS Word Cloud and Sentiment Analysis enables you to gain an in-depth view of customer sentiments
Offline survey app serves as a kiosk for offline data collection
Offline surveys allow you to collect feedback from remote work areas without the internet
Single sign-on logs you into the platform with just one click
Sub accounts manage surveys independently under a single parent account
Survey automation gauges client or employee pulse at regular intervals with recurring mode
Survey sharing offers easy sharing options across numerous channels
White labeling customizes all elements of your survey
Workflows automate recurring tasks, increasing action efficiency
What are SurveySparrow's software integrations?
Here is a screenshot from their website that shows the vast categories of tech integrations you can choose from: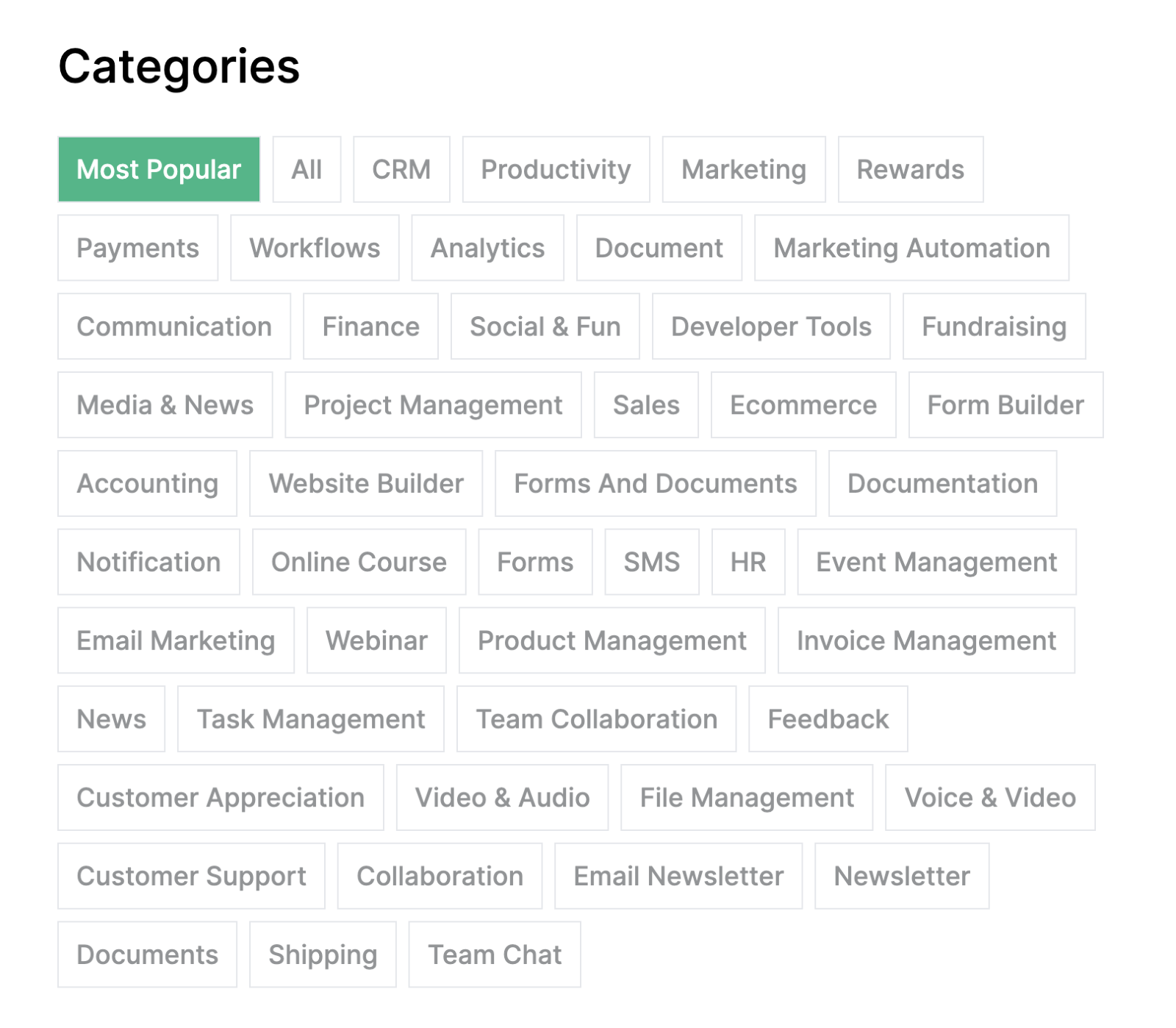 What is SurveySparrow's pricing?
SurveySparrow offers eight different pricing editions, with a free trial also available. Let's look at the different pricing options:
Free
Basic
Essentials
Business
Enterprise
Elite
CX Basic
NPS + CX Suite
Here is a closer look at each, including costs (where applicable) and features:
Free
SurveySparrow's free trial includes all the integral features to get started with data collection, including:
50 responses/month
Three active surveys
Up to 10 questions per survey
Classic and chat surveys
Self-notifications
Custom report filter
Share via link, QR code, embed, email
Response notifications
Embedded survey
Basic
The basic edition costs $19 and offers essential features for individuals to get started in one pack, including:
5,000 responses
Accept payments
Display logic and skip logic
Personalize with hidden variables
Share via link, QR code, embed
Share via social media, web URL, email embed
500+ integrations with Zapier
Response notifications
Facebook pixel integration
Rybbon integration
🌟Build a fabulous work culture with Survey Sparrow!🚀✨

SurveySparrow helps you enrich employee experience by enhancing employee engagement with its thought-provoking surveys! 🔥

To know more check https://t.co/hOSrmsFaUN

Start practicing today!#EmployeeEngagement #survey pic.twitter.com/QgDVBi9po0

— SurveySparrow (@SurveySparrow) July 4, 2023
Essential
The essential edition costs $49 and is best for small teams. While there are many more features offered with editions that get increasingly higher in price, here's what's included in the essential edition:
1,500 responses
Three admin users
Survey catalog
Multiple thank-you pages
Advanced embed options
Schedule close date
Data exports (CSV, PDF, XLS)
Classic and chat surveys
Remove SurveySparrow branding
Password protected surveys
Business
The business option costs $99 and is ideal for small- to mid-sized businesses to scale up employee and client experience. Here is a peek at just some of the options included:
100,000 responses
Five admin users
Display logic and skip logic
Manual multilingual surveys
Share via social media, email embed, web URL
Customizable email templates
Recurring surveys
Custom workflows
Custom response filter
Export to SPSS
CX Basic
The CX Basic edition of SurveySparrow costs $199 and includes:
100,000 responses
200,000 email shares
Five admin users
Multi-lingual surveys
1,000 APIs per day
Webhooks
Tags and themes
NPS trend graph
Data exports (CSV, PDF, XLS)
Integrations with the following: Google Sheets, Facebook Pixel, Google Tag Manager, Rybbon, Slack, monday.com, ActiveCampaign, Mailchimp, Zendesk, Freshdesk, Intercom, Hubspot, Pipedrive, Microsoft Teams, Google Analytics, Zapier, AWeber, Excel, Salesforce, PowerBI, Tableau
Enterprise, Elite, and NPS + CX Suite
For the remaining three editions, prospective users are encouraged to contact SurveySparrow for rates and features offered.

Headquarters address: 2345 Yale St FL 1, Palo Alto, CA 94306, United States
Year established: 2017
Number of employees: 100+
Global locations: Offices in the United States and India
Businesses served: 3,000+
Number of users: 100,000+
Key people: Shihab Muhammed (CEO and Founder)
Competitors
Not sure if SurveySparrow is the right fit for your business? Here are some other employee engagement software options to consider:
SurveySparrow was founded in 2017 by Shihab Muhammed, who was frustrated with the traditional survey process. Noticing that employees were often reluctant to fill out surveys, Muhammed wanted to create a more engaging and effective way to collect feedback.
SurveySparrow has grown from a small startup to a leading provider of conversational feedback platforms. The company has helped businesses of all sizes collect feedback from customers, employees, and other stakeholders. SurveySparrow's platform is used by companies in a variety of industries, including healthcare, finance, and technology.
SurveySparrow is committed to continuous improvement, and the company is constantly adding new features and functionality to its platform. SurveySparrow's goal is to be the leading provider of conversational feedback platforms, and it is well on its way to achieving that goal.
Here is a screenshot from their website that highlights some of these companies:

SurveySparrow is a valuable tool for businesses of all sizes. The company's platform can help businesses collect valuable feedback from customers, employees, and other stakeholders. Overall, SurveySparrow is a powerful survey software platform with a variety of features and benefits.
If you are considering using SurveySparrow, it is important to weigh the potential drawbacks against the benefits.
If you are a small business or organization with a limited budget, you may want to consider other survey software platforms that offer more affordable pricing plans.
If you need detailed data analysis, you may want to consider a platform with more robust reporting and analysis features.
And if you do not have technical expertise, you may want to consider a platform that is easier to customize.
Undecided if SurveySparrow is the right HR software for your team? Our HR software reviews section can help you find the best solution for your needs.
Do you have experience using SurveySparrow? Share your own SurveySparrow review in the comments section below.