Overall forecast of 1.6 per cent decline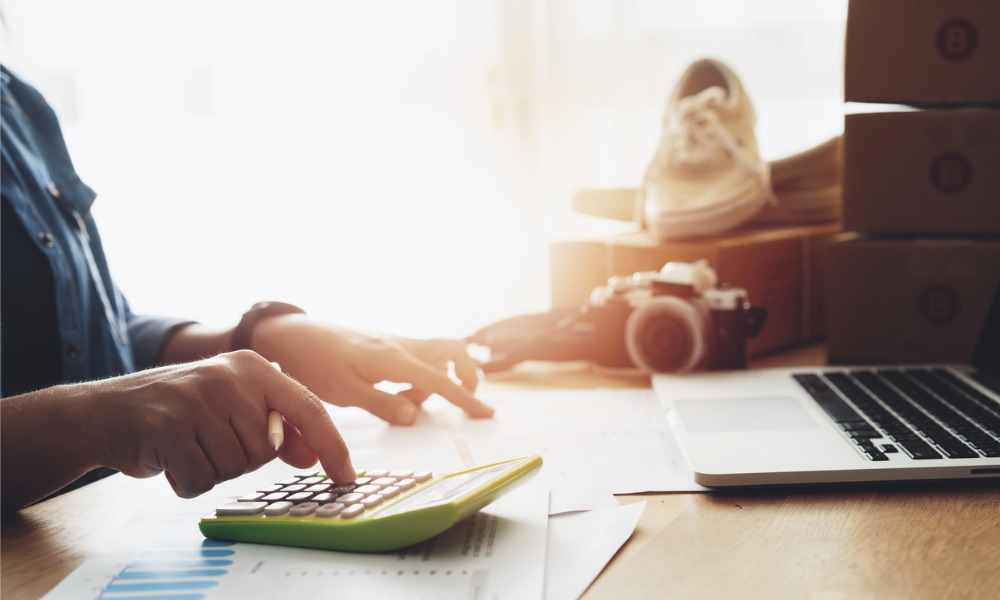 Negotiated wage increases for unionized workers are forecast to increase by 1.6 per cent for 2021 ― down from an actual increase of two per cent actual in 2020, according to the Conference Board of Canada.
Factoring in all the budgeted items — such as negotiated increases, merit, economic, step progression — overall salary increases are expected to be 1.6 per cent in 2021, compared to the increase negotiated for 2020 (1.9 per cent).
"The Canadian economy has been hard hit. There is uncertainty around a timeline for its recovery and uneasiness over which businesses, and even industries, will survive the downturn," says the report Labour Relations Outlook 2021.
"Given the financial constraints that organizations are facing due to the pandemic, it is no surprise that the overall projected wage increases for unionized employees in 2021 fall short of the average negotiated wage increases for 2020."
Contracts negotiated since Jan. 1, 2020 have an average number of years of 3.4. The average base wage increases were 1.7 per cent for year one, 1.8 per cent for year two, two per cent for year three, two per cent for year four and 2.1 per cent for year five.
For contracted to be negotiated in 2021, the average length is 3.3 years, with average increases of 1.6 per cent in years one and two, 1.8 per cent in year three, 1.9 per cent in year four and 2.1 per cent in year five, says the Conference Board.
Similar to the financial crisis of 2008, the pandemic means "uncharted territory" when it comes to compensation planning, said Allison Cowan, director of human capital at the Conference Board of Canada in Ottawa.
Sectors and provinces
By sector, salary increases in 2021 for private sector organizations (1.9 per cent) are expected to be higher compared to the public sector (1.5 per cent). The only sector projected to provide slightly higher increases (two per cent) in 2021 (than the actual increases in 2020) are Crown corporations.
Among industries, finance (2.7 per cent), manufacturing (2.5 per cent) and transportation and warehousing (2.2 per cent) are projected to see the biggest negotiated pay increases. Mining, agriculture and forestry (two per cent) and accommodation, food, entertainment and personal (2.1 per cent) industries are not far behind.
Oil and gas (1.9 per cent), food and beverage (1.8 per cent); communications, telecommunications and media (1.8 per cent) and healthcare and social assistance (1.7 per cent) are also projected to see increases above the national average. Retail and wholesale trade would be right at the average, says the Conference Board
Meanwhile, the following industries will see increases below the national average: insurance and real estate, public administration and utilities (1.4 per cent); professional, scientific and technical services (1.1 per cent); associations, foundation and charities (one per cent); education services (0.5 per cent), found the survey of 401 organizations.
The provinces with increases expected to be above the national average are Saskatchewan (1.8 per cent) and British Columbia, Quebec and Ontario (all 1.7 per cent).
Newfoundland and Labrador, Nova Scotia and Manitoba are projected to see a 1.6 per cent negotiated increase, while New Brunswick (1.4 per cent), Prince Edward Island (1.3 per cent), Alberta (1.2 per cent) and Northern Canada (one per cent) will see increases below that.
Union-management relations
Similar to 2020, 60 per cent of the organizations surveyed rate the overall union-management climate in their organization as cooperative, with 16 per cent calling it "very cooperative." And two-thirds (63 per cent) of organizations expect no work stoppages in the coming year.
In recent negotiations, nearly all newly negotiated contracts were successfully ratified (96 per cent) by members, finds the survey. Roughly three-quarters of organizations anticipate no change in difficulty of ratification.