Many HR professionals are 'waving the white flag'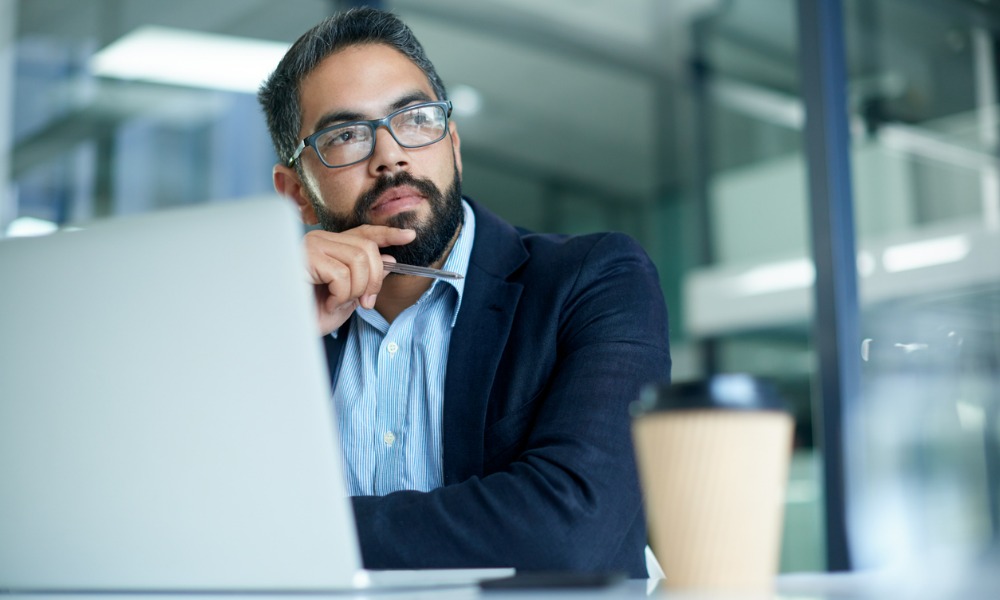 It seems HR professionals are not getting the support they need from business executives, based on the findings of a recent study.
Overall, 92 per cent of CEOs view their HR professionals as empathetic, a 27-point jump from 2022.
On the other hand, just 68 per cent of HR professionals view their CEO as empathetic, a 16-point decline from 2022 and the lowest levels ever reported, according to Businessolver, which creates benefits solutions to serve HR teams.
Just over two-thirds (68 per cent) also say their organization is empathetic, down 23 points from 2022.
More HR professionals believe that their employees are empathetic (78 per cent), even though that number has also dropped by 16 points.
Mental health
Nearly nine in 10 (87 per cent) employees believe that leaders who practice genuine empathy can positively influence employees' mental health and overall wellbeing, Ernst & Young (EY) previously reported.
The current trend is hurting HR professionals' mental health, finds Businessolver's survey of more than 1,000 employees in February 2023.
More than six in 10 (61 per cent) of HR professionals have experienced a mental health issue in the past year, up nine points from 2022 numbers.
And 79 per cent of HR professionals believe their company has created a safe environment for employees to come forward if they are experiencing mental health issues, down 14 points from 2022.
"It's the role of HR professionals to consistently bridge the gap between executive leadership and employees, often being asked to mediate employee needs with CEO expectations. But as that gap becomes insurmountable, or their beliefs are in direct conflict with leadership, the data is showing us that many HR professionals are waving the white flag," says Businessolver in its 2023 State of Workplace Empathy Study.
"Empathy fatigue is especially prevalent in helping professions and people overexposed to others' emotional needs. Chronic stress leads to burnout, loss of empathy, emotional exhaustion, and a sense of decreased accomplishment."
Return to office concerns
Employers' mandate to bring workers back to the office has led to HR professionals viewing their leaders as less empathetic, according to the Businessolver report.
Approximately 49 per cent of remote-eligible U.S. employees returned to the office in 2022, at least part-time.
This appears to be a bigger challenge for HR workers: only 39 per cent of HR professionals report that RTO has had a positive impact on their mental health (-12 points from 2022), while 63 per cent of CEOs say RTO has positively impacted their mental health (+8 points over 2022).
"Alarming. That is the word for this year's data, especially as it pertains to HR's empathy perceptions and mental health challenges," says Jon Shanahan, Businessolver CEO and founder.
"In the end, the gaps in perceptions that this year's findings reveal should be a wake-up call for leaders to check their perceived realities against the workplace realities of their employees, as the data shows far more disconnect than alignment."
One in five (20 per cent) of Canadian workers believe that trust between employees and their employer has decreased compared to before the pandemic, and this is affecting their mental health, according to a previous LifeWorks' Mental Health Index, supported by TELUS Health.
Increasing empathy at work
But leaders also need help, says Shanahan.
"Leaders alone are not accountable for closing the empathy gap. Everyone has a responsibility to be stewards of empathy and employ 'perspective taking' to turn micro-empathy moments into macro-empathetic cultures."
Here are some ways to increase empathy in the workplace, according to the Center for Creative Leadership:
Watch for signs of burnout in others.
Show sincere interest in the needs, hopes, and dreams of other people.
Demonstrate a willingness to help an employee with personal problems.
Show compassion when other people disclose a personal loss.