One senior HR figure explains why he's a huge proponent of training employees for multiple roles and responsibilities.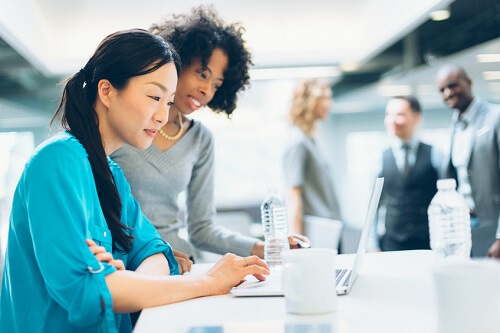 Training employees across multiple roles can not only solve tricky talent shortages, it can keep staff engaged and eager to learn – that's the claim from one senior HR figure who says every organization should consider cross-training.
"Cross-training helps to connect the dots between many different areas of the organization, and helps employees discover career paths they may not have thought of in the past," says Travis Peterson, vice president of talent at valet services provider Towne Park.
"Expertise is important, but so is a breadth of knowledge," he adds.
Peterson – who stepped up into the VP role earlier this year – says cross training has a significant impact on business performance as it enables the company to move its 13,000 employees around different roles and locations to meet specific demands.
"Cross-training allows us to respond quickly to client needs and provides our associates with constant learning," he tells HRM. [It] has given us the ability to be agile when responding to the ebb and flow of our business."
The training approach has also helped the organization forge a strong talent pipeline and more than 75 per cent of its leadership positions are filled from within.
"Creating an environment in which associates have many different experiences throughout their careers helps us build our leadership bench," he says.
The organization also enjoys high retention rates – something Peterson says is down to the multiple development opportunities given to employees.
"If employees feel as though they are being developed from the inside of an organization, they are less likely to leave," he explains.
"This will ultimately have an impact on the organization's bottom line. Therefore, cross-training is not just about getting the job done, but should also be considered a tool for retention."
For organizations that are considering implementing a similar training approach, Peterson has some sage advice.
"Engage your employees in the process," "They will have opinions and insight that will add to your model. The act of implementing this type of philosophy is an exercise in leadership development as well.
"I suggest identifying top performers who have the skills and desire to take on extra responsibility, and get them involved in shaping the curriculum. Not only will this broaden their skill set, but will help you to navigate the management process more efficiently and effectively."