Those letters after your name don't come cheap, but they can be the key to getting a promotion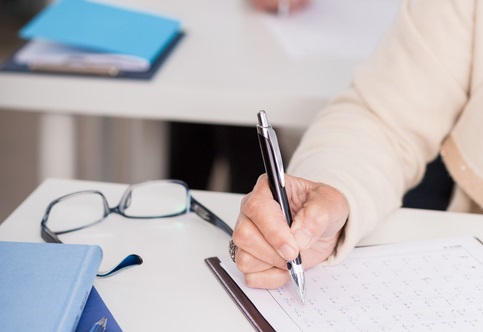 Do you really need a CHRP or other designation? Each of those four letters comes at a cost of about $100 a year - but having them can pay dividends, depending what you're wanting to achieve.
Ontario's three levels of designations - Certified Human Resources Professional (CHRP), Leader (CHRL) and Executive (CHRE) - can be a major point of difference for a company appointing a new HR manager, director or vice-president.
"The essence of a designation is that it validates capability. It's like an MBA, if you like," says Bill Greenhalgh, chief executive of Ontario's Human Resources Professionals Association (
HRPA
), which administers the designations.
On HRPA's job board, some 75 percent of ads seek HR professionals with a CHRP.
Not only does a designation tell prospective employers what you are capable of, but it also opens up access to an exclusive world of professional development and networking.
The real difference, however, is in your wallet.
HR professionals with CHRP earn more and get more promotions than their peers who don't have the designation,
according to data
collected by PayScale.
"Five years into your career in HR, you might be a director if you have a designation. If you don't have a designation, you might still be a manager," Greenhalgh says.
But is a CHRP for everyone?
"You don't need a designation to be in HR. There are a lot of people in the HR profession that don't have a designation, and don't feel they need one, and that's good for them," says Sarah Gayer, an HR expert at Sare & Associates, who also teaches at Sheridan and Seneca colleges.
Gayer has both the CHRP and CHRL, but says the main consideration of whether to get a designation is where you want your career to go.
"For the majority of employers, if you were applying for a job, you'll probably get put into the 'yes' pile versus the 'no' pile. If I got a bunch of resumes and I'm looking for someone with a CHRP or some designation, that will give you that leg up."
It also provides more opportunities for HR professionals to network, attend conferences and other functions, and get involved in representative committees.
Gayer says the annual HRPA membership - $329 for CHRP holders; $463 for CHRL and CHRE - is pricey compared to other designations she holds.
"But," she adds, "the questions is: what do you want to get from the association?"
Related stories:
HR "turning point" as CCHRA rebrands
Is not having a CHRP designation a red flag?
CHRP designation gains credibility