Amazon promised $5 billion in construction and up to 50,000 jobs to the city chosen to host its next site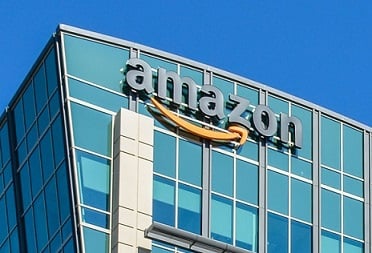 Amazon
has chosen Toronto as the only non-US city on the shortlist of 20 for its second headquarters, but technology executives from other cities that were not chosen say an
Amazon
presence would have brought mixed effects to their area, the Canadian Press reported.
Vancouver, Edmonton, Calgary, Winnipeg, Sault Ste, Marie, Windsor, Hamilton, Ottawa, Montreal and Halifax also made bids.
Amazon has promised $5 billion in construction and up to 50,000 jobs to the city chosen to host its next site.
From Halifax, CEO Mike Johnston of REDSpace – a designer of media software systems and corporate e-learning programs – said: "When a world-calibre company pays attention to this region, the trickle down effects are valuable. More students come to study, more people stay."
In Calgary, Bryan de Lottinville said he was "disappointed but not surprised." He believes economic diversification could help Alberta become less dependent on oil and gas.
His company, Benevity, makes software for corporate charity programs, nearly doubled employment in the past two years but he does not think Amazon would have stolen his staff of driven up wages.
From Ottawa, Jason Flick acknowledges Amazon would have been a disruptive force in employment, real estate and inflation – but still wishes the online giant picked his city.
"The fight for talent would go higher. The US dollar is stronger to pay more. Building space would be at a premium. But I was definitely looking forward to it."
Some believe that an Amazon presence in the Toronto area could accelerate a brain drain to the US as top Canadian workers are promoted to US headquarters, according to University of Waterloo assistant economics professor Joel Blit.
But while it could also drive up local housing costs and wages, a Toronto-housed Amazon would bring advantages that would outweigh the negatives.
Potential positives include a larger labour pool, enhanced regional business relationships and the opportunity for informal shared knowledge between companies, Blit said.
Want the latest HR news direct to your inbox?
Sign up for HRD Canada's daily newsletter
.
Related stories:
Will this be the best workplace in the world?
Toronto among world's best for start-up employees