Giant tech company welcomes first ever CPO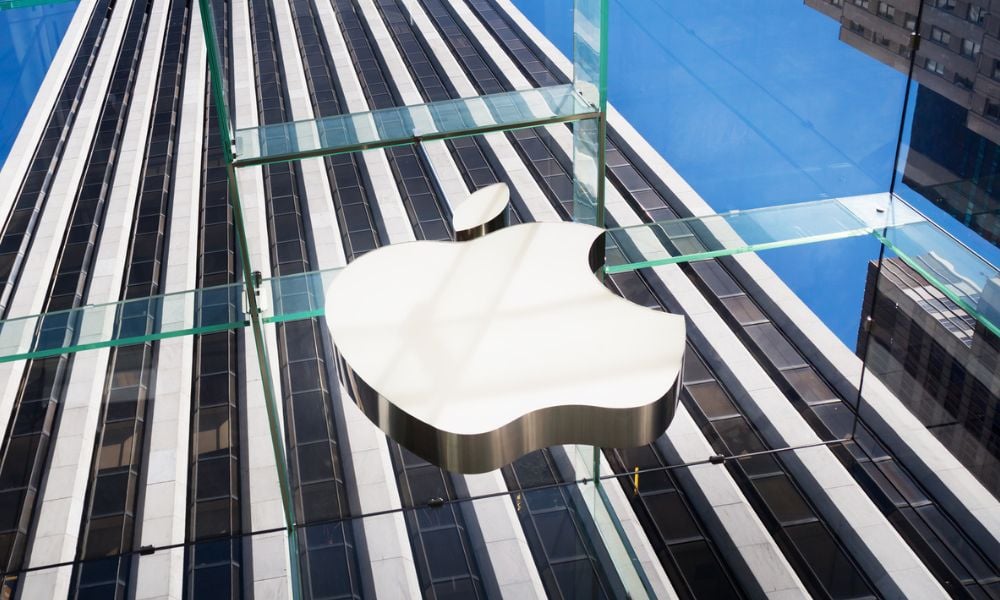 Apple Inc. is facing less pressure to cut jobs during the current economic slowdown due to its efficient hiring practices according to Bloomberg analysis.
During the pandemic, the tech giant added fewer employees compared to other big tech firms and generated more revenue per new hire.
According to data compiled by the financial publisher, Apple's more cautious approach to hiring is now paying off. Despite freezing hiring in some areas and keeping a tight lid on spending, the company has not yet resorted to mass layoffs like many of its peers in the tech industry.
Saxo Bank's Peter Garnry stated, "This signals a better quality of management at Apple compared to other technology companies that clearly read the signals during the pandemic the wrong way."
This week, Apple announced plans to strengthen its human resources by hiring its first Chief People Officer. The duties of HR had previously been overseen by the retail chief, Deirdre O'Brien. Carol Surface will be taking the new role which reports directly to CEO Tim Cook..
O'Brien will continue to serve as the head of retail for Apple, while Surface will lead the People team, which is responsible for supporting and nurturing Apple employees. This team covers a wide range of areas, including talent development, recruitment, employee relations, benefits, compensation, diversity and inclusion, Apple University, and more.
Surface joins Apple from Medtronic, where she has served as CHRO for over nine years. She has also worked at Best Buy and Pepsi. Surface is set to start her new role at Apple in March.
Several tech companies have admitted to overhiring during the pandemic, betting on a bigger windfall from lifestyle changes such as remote work, e-commerce spending, and video-game habits. However, they are now facing the consequences, with companies like Zoom Technologies announcing job cuts.
In contrast, Apple's headcount only increased by 20% from 2020 to 2022, compared to a 60% gain at Alphabet and a near doubling at Amazon. These two companies later announced layoffs of approximately 30,000 combined.
Who's making layoffs?
Amazon.com – 18,000
Alphabet – 12,000
Microsoft – 10,000
Salesforce – 8,000
Dell – 6,650
Other big names making cuts include Yahoo (20%), Zoom (15%), ebay(4%) and PayPal (7%). Late last year Elon Musk made the headlines (again) for slashing Twitter's employee count by approximately 50%. Tech giants like Qualtrics, Carta, and Verily have also made job cuts this year, citing overhiring during periods of rapid growth.
According to a Crunchbase News tally, more than 77,000 workers in US-based tech companies have lost their jobs in mass layoffs in 2023 and the year has just begun.
Last year, over 140,000 jobs were cut from both public and private tech companies as they struggled to cope with rising inflation and a volatile stock market. The economy has been grappling with the consequences of overhiring and inflated valuations, leaving startups struggling to survive in a harsh market with limited venture funding.