Check out the notable developments in the talent recruitment technology space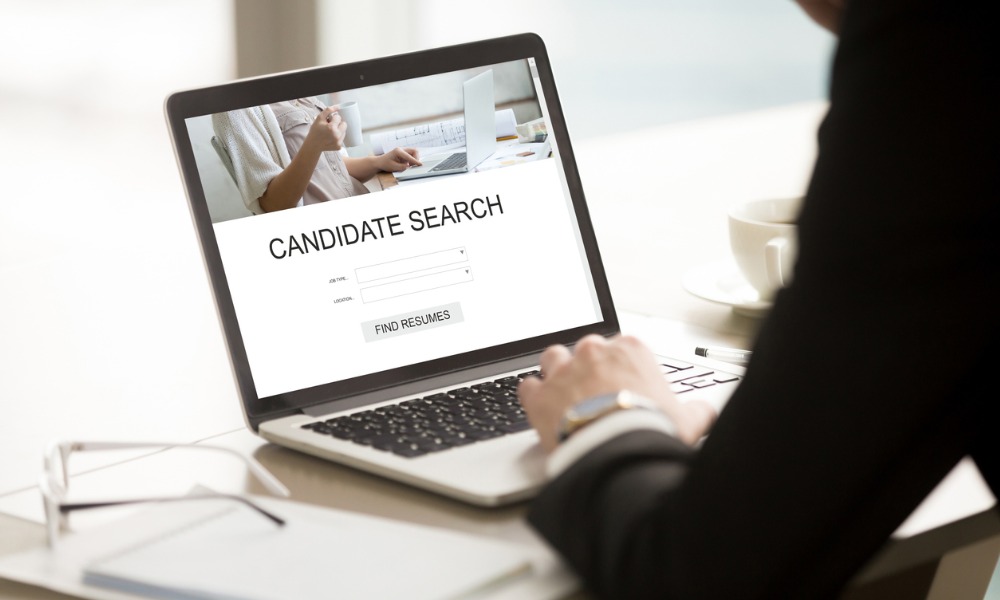 The technology landscape for talent recruitment is growing in complexity. Over 60% of companies are increasing their investment in recruitment technology, according to Aptitude Research's 2019 Talent Acquisition survey. Companies are looking at both traditional providers and startups to help them solve challenges with attracting, recruiting, and hiring talent.
Nowadays, technology does more than keeping organizations compliant and providing a workflow for moving candidates through the process. As a result, the modern landscape is shifting from a transactional model to a more sophisticated suite of solutions. According to CareerXroads 2019 Tech Stack Benchmark study, organizations see the following impact from their talent acquisition tech stack: reduced time to hire (56%), reduced recruitment costs (35%), and improved quality of hire (30%).
Components of talent acquisition tech
According to the Key Trends in Talent Acquisition Technology 2019 report, the talent recruitment tech stack consists of three core systems: recruitment marketing/candidate relationship management, applicant tracking system (ATS), and onboarding. There's also an ecosystem of solutions that integrate with these core systems, such as solutions for sourcing and screening candidates, interviewing, analytics, assessments, employee referrals, and communication.
Recruitment marketing platform: Often referred to as "pre-applicant platform," this solution manages outbound sourcing, inbound recruitment marketing, and employer branding – and integrates with any ATS.
ATS: With about 80% of companies investing in an ATS, this market is the most mature in talent acquisition. A modern ATS covers the entire pre-hire life cycle, including candidate acquisition, requisition management, job postings, search capabilities, interview management, communications, and reporting.
Onboarding system: It includes forms and tasks management and socialization in the company culture.
How technology helps improve talent acquisition
Employers know that they have work to do when it comes to applying technology to improve talent acquisition. Among 1,000 HR decision-makers surveyed by Allegis Group, 97% agree that budgeting more for new talent recruitment technologies would help them achieve their business goals, and 88% anticipate an increase in their investment. Meanwhile, among companies that have recently invested, 86% to 92% found adoption challenging.
The following are examples of notable developments in the talent recruitment technology space, according to Allegis Global Solutions:
Programmatic advertising
Programmatic advertising solutions apply software to automate the process of buying job ads. They use electronic marketplaces where publishers list their ad space and buyers bid for that space. With artificial intelligence, programmatic solutions arrive at the agreed-upon process and place ads in optimal locations based on user data.
Appcast is an example of programmatic advertising for talent acquisition. The company's publisher solution aims to ensure that the right ad reaches the targeted candidate audience to deliver an optimized, cost-effective advertising strategy. Employers can expect more partnerships between programmatic advertising solutions and broader talent systems such as the larger ATS and customer relationship management providers.
Social search
Social search solutions automate the time-consuming research that recruiters conduct to identify and engage talent based on data from various sources. Incorporating AI functionality, these solutions draw from social channels and internal databases, lead recruiters to candidates who align with job opportunities and improve the accuracy of results.
HiringSolved is an innovator in applying AI to the search process. The company can take an inquiry from a recruiter in plain language and then search internal and social channels quickly and effectively to identify potential talent based on the inquiry. It ranks results according to relevance, pinpointing the right potential candidates for a role amid the vast volume of social media data available.
Conversational AI
Conversational AI refers to chatbots that are present on an employer's career page. These assistants engage job seekers in natural questions during the application process, tackle the "black hole" of communications by giving candidates basic interactions such as status updates, and screen out unsuitable candidates before they invest unnecessary time and burden recruiters.
Paradox, for example, describes itself as the maker of an "assistive intelligence" platform, with Olivia as its main product. Olivia offers benefits to all aspects of the recruitment process, from sourcing and screening candidates to facilitating engagement. The AI technology is made to work within the talent technology ecosystem – whether integrated through an ATS platform or an enterprise resource planning system.
Automated writing analysis and optimization
Writing analysis tools are AI-driven apps that analyze text and recommend improvements for job ads, emails to candidates, or other talent acquisition communications. They display results while a user is entering text into the tool and help recruiters refine text in real-time to remove bias, target talent better, and deliver clear, compelling messages.
Textio is one example of such technology. The augmented writing platform analyzes new job descriptions instantly and compares it to the more than 80 million descriptions it has processed. As a simple solution for recruiters, augmented writing checks grammar, spelling, and clarity while also using machine learning to improve their understanding of messages that have been proven effective over time.