Canadian survey looks at issue of ethics, trust, skills and bias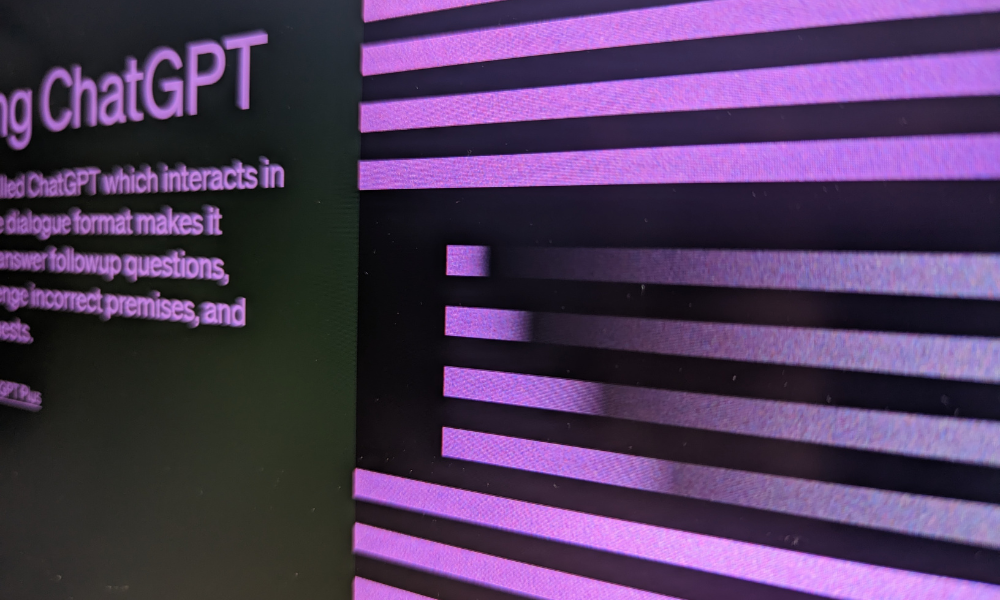 While HR may be slowly coming around to the merits of using AI in their work, employees may not be so sure, judging by a recent survey.
For one, two-thirds (69 per cent) of employees would feel uncomfortable to some degree if their company used AI tools when making layoff decisions.
Why?
54% of employees think it's unethical to use AI to make HR decisions
48% think that a human should be involved in decisions surrounding layoffs
35% believe that AI is unable to accurately evaluate skills and performance
19% believe that AI cannot make unbiased decisions
Benefits to HR using AI
On the other hand, 31% of Canadian employees are comfortable to some degree with the use of AI tools when making layoff decisions, finds Capterra's survey of more than 1,000 Canadian workers at small and medium-sized businesses.
Some of the reasons why employees are in favour of these tools include:
Avoiding biased decisions by managers (cited by 34%)
Making decisions based on actual performance-based data (31%)
Making more accurate decisions (28%)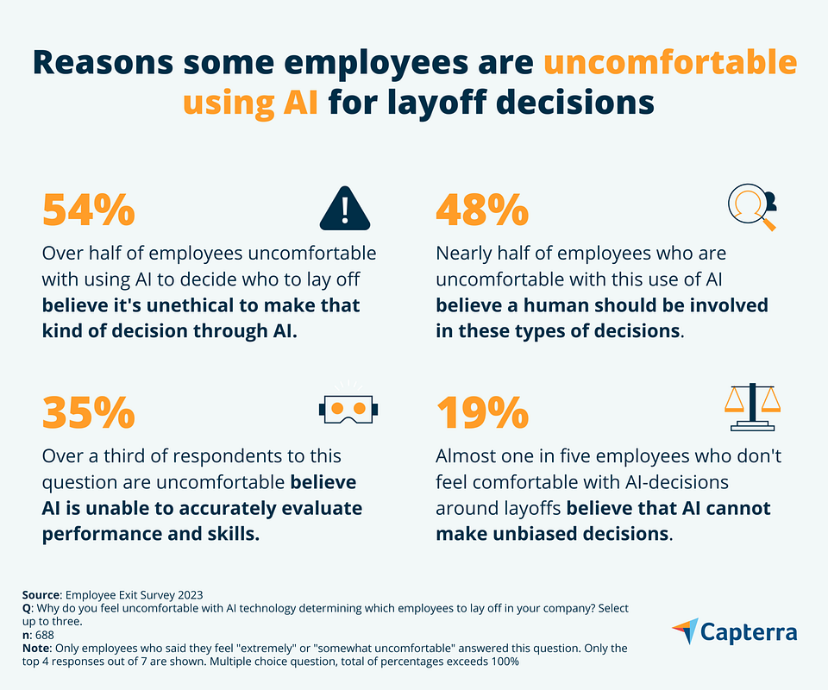 AI is definitely in the spotlight for lawmakers. Quebec has new rules around "automated processing" that come into effect in September, while the federal government is busy with proposed legislation such as the Artificial Intelligence and Data Act (AIDA) and changes to the Consumer Privacy Protection Act (CPPA).
Upskilling for AI
A majority (65%) of Canadian employees also said that stress levels at work would rise if their HR departments started to use this technology in firing decisions, found Capterra.
A further 35% said they would change their behaviour at work if their company began implementing AI for layoff decisions. Of these employees:
39% said that they would start developing new skills at work
36% would focus more on their KPIs
21% would get involved in more projects
Trust in AI tools in the workplace
Trust levels among employees around AI differ depending on the functionality, finds Capterra. Employees most trust the use of AI in workplace training, with 65% of employees saying that they trust it to some extent, followed by:
Recruiting (47%)
Monitoring employees (51%)
Solving employee doubts (36%)
Layoff decision (25%)