Here's your best weapon in what might be a battle to modernize your company's systems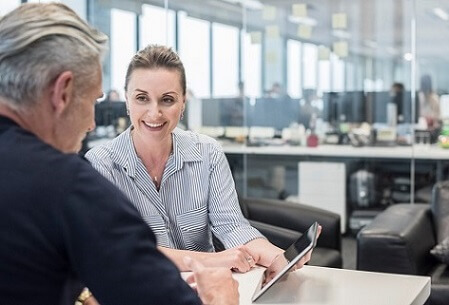 It might be the greatest HR battle of 2017: convincing your company's leaders that a human resource information system (HRIS) is worth investing in.
Relying on emails and spreadsheets today doesn't only slow down and fragment HR's work. It also means a lack of reliable data, across everything from tracking high-potential employees to learning and development, retention, and employee engagement.
To a chief information, technology or financial officer, it might seem like the money could be better spent elsewhere – yet if your competitors already have modern systems in place, your organization could be left trailing in their dust.
So how do you go about convincing leaders that a new system isn't just a nice-to-have, but that it's a strategic business move?
Data is your best weapon, says Sally De Rosa, chief HR officer at HRIS provider HRWize.
"If you track, even just for a month, all of the time that goes into looking at [job] applicants coming in through your email rather than an HR system, looking at all of the time that you're entering data in Excel spreadsheets and running reports that way – that is one of the ways to look at your return on investment," she says.
Speaking to C-suite leaders in the language they understand, and offering data to support your case, are the keys to advancing your push for an HRIS.
"It's changing your verbiage to become less administrative and more strategic, and I think the conversation will definitely flow more smoothly if your target at the end of the day aligns with the company's mission and vision, if they include growth.
"Yes, you're spending a lot of time entering data, and you can look at that as a direct cost, but also what you're not doing while you're entering data is looking at your growth plan."
There's no point in beating around the bush, De Rosa says.
Instead, know what it is you're asking for, and why, then lay that out to your organization's CIO or other tech decision-maker.
"Start the conversation by including them right off the bat - 'I'm struggling with this and that, and spending a lot of time doing this, I've been thinking about HRIS, do you have any other things that you're thinking could help me?'"
View C-suite leaders as stakeholders in what you're trying to achieve, and include them in the process – from discussions to a demo to the eventual implementation of an HRIS.
"The company won't embrace it if you don't have all of the stakeholders being champions of the implementation as well."

Want the latest HR news direct to your inbox? Sign up for HRD Canada's daily newsletter.
Related stories:
Designing an HRIS to support globalization
HR in "most dynamic and exciting" time ever