Industry professionals need to know how to harness the technology if they're going to survive, an expert says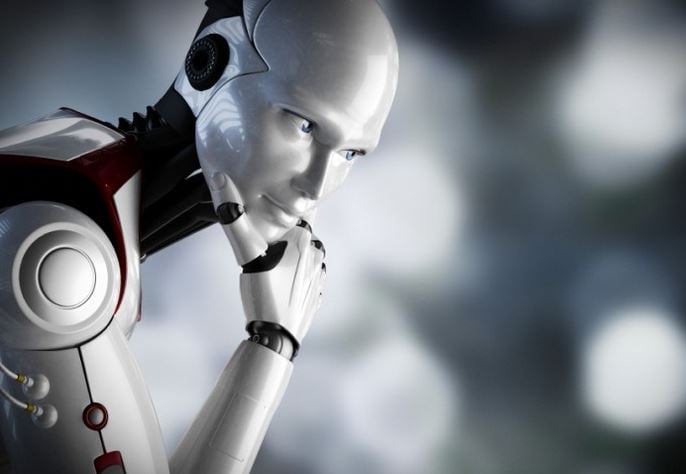 HR professionals are increasingly using AI technology in their daily work – and that's got them fearful that their jobs may not be around much longer.
A new Softchoice study of 1000 North American office workers reveals one in four is worried their job will be replaced by technology within five years – and they believe human resources is one of the most at-risk jobs, alongside accounting, administration, sales and IT.
But an industry leader says HR professionals needn't be fearful of artificial intelligence.
"AI will not displace HR; however, HR that leverages AI will definitely displace HR that doesn't," says Marlina Kinnersley, co-founder and CEO of AI-based Fortay.
Fortay is an app that measures job candidates' alignment with a company's culture to find the perfect fit – but instead of replacing recruiters, Kinnersley says, its intent is to "dramatically increase the efficiency and accuracy of the hiring process".
Kinnersley, who will speak at the
HR Leaders Summit
in November, She says it's important for HR professionals to understand that current AI tools have limitations, and they're only as good as the data they're given.
"These tools are particularly sensitive to 'garbage in, garbage out', meaning if they do not have access to viable data sets, then the output will be distorted and likely inaccurate."
However, she expects that in future, machine learning and AI-based applications will be able to assess and correlate greater information, develop better forecasting models, and keep improving people analytics – all of which will make companies more efficient.
Does that mean humans are destined for replacement?
Kinnersley is in the "no" camp.
"The same fears surfaced with the computer revolution. What AI fundamentally provides is a new and powerful set of tools that will enhance and dramatically improve work life and boost our productivity levels."
However, she cautions: "The underlying truth is that we either adapt to grow or slip towards obsolescence."
Marlina Kinnersley will speak on AI, HR and the future of the workplace at the
HR Leaders Summit
in November.
Related stories:
Will your company's next assistant be a robot?
Why HR shouldn't panic over automation
Want the latest HR news direct to your inbox? Sign up for HRD Canada's daily newsletter.