Working hours are blurred, and employees have a right to disconnect, so how do you ensure morale and quality of work remain high?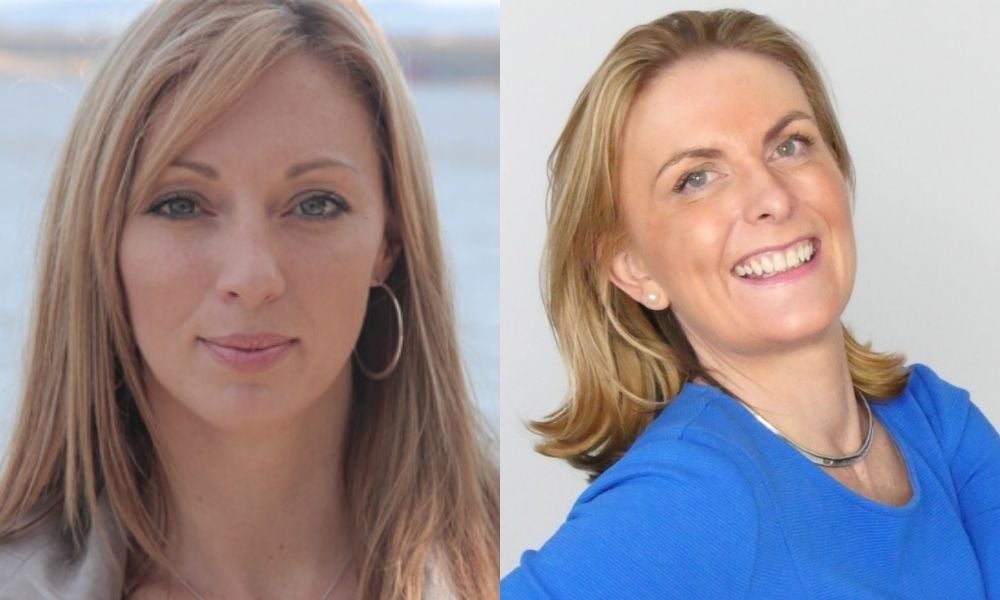 One aspect of COVID-19 that looks set to remain a challenge for HR leaders is the blurring of the lines between normal working hours and unofficial extended hours. While some employees may feel more empowered with the flexibility of remote working, others have struggled with feeling they need to be constantly "switched on", be it through email, phone, Skype, or Zoom.
So, how do HR directors implement a strategy that draws a line between the working day and a person's own time to enable people the time they need to recharge and log on refreshed the next day?
"We have a hybrid model that typically sees employees working three days a week remotely and the other two days in a co-working space in Fortitude Valley," Nicola Steel, pictured above right, founder and director at JJP Talent Solutions, told HRD. "We don't have core hours but from 10am to 2pm we need the team to be available and to collaborate. Team members may arrive late or leave early to attend to parenting duties, and then they can manage their own time either later that day or early the next morning to catch up on work."
Steel believes it is important team members know that they have flexibility and independence to do their work and to remember that a work/life balance is very important.
"I believe in trust and transparency with my team members," she added. "I think trust and respect should be given rather than earned. I explain to the team that they have flexibility and autonomy provided they observe the core hours between 10am and 2pm to cooperate with each other. I also explain to my team that I don't expect them to respond to emails in the evening and/or weekends."
Volunteering days for mental wellbeing
Steel also offers team members the opportunity to take an additional day off each month to volunteer in their local community and are allowed five mental health days per year to help them rest and recharge so they can perform at their best.
"Having a work/life balance prevents burnout," she said. "I actually prefer the term work/life integration."
Laticia Gibson, pictured above left, founder and director of Blue Clay Marketing, said: "We have adopted a model where everyone works the hours that suits their lifestyle, family and health needs. I trust that people are responsible enough to manage their time. For me personally, given I am a single mother of a toddler, I try to stick to a routine. I do my exercise at home while my son is still asleep or is having breakfast. I check some emails during the morning hustle as well, but I try and be as present as I can with my son during that time.
"I'm in the office from 9am to 4:30pm, unless I have a video shoot or a work function which sometimes can have me work odd hours. This routine allows me to pick up my son from day care, have a play, early dinner and a snuggle on the couch."
Less is more
Gibson is a big believer in the philosophy that "less is more", which is backed up by qualitative and quantitative research showing that once you work more than six hours a day, the law of diminishing returns sets in.
"I don't believe 12-hour days are the key to success," Gibson says. "My six to seven hours of laser focus is highly productive. Research shows that anything over this mark isn't usually of a high standard. So why burn myself out when I can look after my health, be happy, present with my child and not get sick while producing high-quality work?"
While some other HR leaders may disagree with the hours, Gibson is clear in her thinking.
"I don't think it's about the hours people work but the quality of the job they are turning out," Gibson added. "We discuss how long each task should take and they are accountable to keeping me updated. If jobs are looking like they will go over budget, they have to provide ample notice and we troubleshoot together. We have a rule that if they come to me with a 'problem' or question that is creating issues for them early, I can help. If they come to me after, and they have created stress or problems for themselves, the team or the client, then that doesn't wash with our values and there are consequences.
"Communication is a huge part of that. People, including the leaders/managers, have to earn trust. That comes with time and showing up in all areas of your work and attitude. That said, I also use intuition. I have been burnt a lot, so I tend to not give many second chances if someone lets me down with no accountability."
Should working smarter not harder be the philosophy in 2022? Certainly, trusting your employees to carry out their tasks and responsibilities should be at the forefront of any work culture.