So you're climbing the ranks of HR and have your eye on the top. If the current CHRO isn't quitting anytime soon, should you wait or should you move on?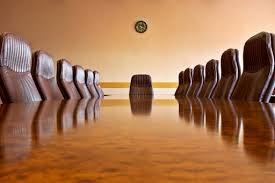 For the ambitious HR professional, climbing the career ladder only to be blocked by a CHRO who doesn't want to move can be highly frustrating.
According to Al Stewart, founder of Business Mentors, this is a problem which is actually very common especially when it comes to replacing older c-suite executives who may find it difficult to make a career transition at that age.
In these cases, it is usually best to look elsewhere for a better job rather than hanging on "to the bitter end," he told
BBC
.
However, he advised those with the ambition to avoid making any rash decisions.
"Keep in mind that you have invested a great deal of time and energy in getting to … where you are in the company," he said. "Impatience, in light of encouraging signals, can cost you dearly."
There are a number of signs that your superior may simply be grooming you for a higher role, he said.
"Does he or she talk openly about you as the heir apparent or his or her successor? Are you asked to attend meetings with the current boss or asked to attend as the boss' representative when he or she is absent…?"
For those frustrated with waiting too long, Stewart warned that organisations rarely hire people to move directly into more senior roles.
"Most companies do not bring in a new, untested individual in a role that is a level or two above where they have had experience performing," he said.
When making a move then, always think about whether you want to invest another one or two years in a new company to prove your worth, he added.
For those looking down the road only to see that the path to CHRO is blocked however, it is always best to start planning your next move as soon as you can, Dan Farkas, instructor of strategic communication at the EW Scripps School of Journalism at Ohio University told
BBC
.
Networking is one of the best ways to do this, he said.
"It prompts people to find other people who know more than they do. This is a way to grow regardless of what is going on with your employer."
HR professionals can also learn new skills by working with outside associations, civic groups and non-profits.
"This is an opportunity to provide it through the use of ceiling-breaking approaches to work," he said. "It also helps show how well-rounded you are as a human if you decide to seek a new opportunity."
Finally, it is always important to find out definitively what the situation is before you move on, Brandi Britton, Los Angeles-based district president of administrative staffing firm OfficeTeam, told
BBC
.
"Don't hesitate to talk to your supervisor about your career goals and desire to move up. You may learn of other opportunities within the company that match your career objectives. You could also find out about projects you can take on in areas that interest you."
More like this:
$3.2 million lawsuit against WSIB gets go ahead
WestJet rejects harassment allegations
Health and safety meets sci-fi for latest employee training