One industry expert outlines the major changes that mobile hiring has made to recruitment landscape.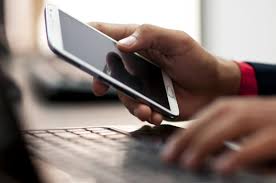 For HR professionals who've already discovered the benefits of using mobile recruiting software for hiring new candidates, the possibilities seem practically endless. In 2016, it's crucial for HR recruiters and managers to narrow the gap between their hiring strategy and the talent they seek, by going mobile.
Here are some of the top changes that mobile recruitment has brought into HR hiring:
Social Media Sourcing – Qualified applicants sourced from social media websites are already a major focus for HR recruiting teams, and this trend is set to keep growing in 2016. More than 90 per cent of hiring personnel already use LinkedIn to recruit candidates, with Facebook coming in second at a little over 65 per cent.
Social media sourcing has been shown to improve both the quantity and quality of applications, allowing companies to speed up their recruiting process without compromising on the value of new hires.
An ATS (applicant tracking system) integrated with social platforms, career sites and job boards allow HR teams to manage multiple channels from one place. Almost 80% of people using LinkedIn to hire employees have found a good match, so social recruitment is definitely here to stay!
Accessing Passive Talent – In the past, recruiting mainly focused on active candidates (people looking for new jobs and openings). The passive candidate pool (comprised of those not actively seeking a job, but open to possibilities) was often ignored.
According to a recent poll, almost 65% of LinkedIn members fall into the passive category, not looking for openings but interested in speaking to HR personnel about new leads. Only 25% of professionals place themselves in the "active" category, or remain completely uninterested in discussing new options.
This leaves a large pool of potential recruits untapped. In 2016, companies need to raise the focus on tapping into passive talent, and mobile recruitment software plays a key role.
Hiring Better Candidates – Quality hires have always been a priority for HR managers, playing an important role in the assessment of HR recruiting performance. Employee referrals used to be considered the best source for recruits, but social media sites and job boards are now gaining ground.
Without an efficient system in place, faults due to human error, scheduling mix-ups or time delays can lead to unfortunate hires that do more damage than good, while costing both time and money as well!
Mobile-friendly recruitment software is of tremendous help while screening candidates from these sources. HR teams can access the talent pool, update new openings, post job advertisements on various sites and manage current applications from anywhere, at any time.
Maximizing Talent Brands – Marketing your company's talent brand is becoming the next big thing in talent acquisition. This is not a very complicated concept; since it refers to company branding that creates a public image of it as a great workplace with a strong culture, especially in social media circles.
LinkedIn studies have found that strong talent branding reduces turnover rates by almost 30% and cost per hire by half. It attracts valuable candidates, and the impact is even greater when mobile sourcing strategies are paired with existing HR hiring and recruitment processes.
Easier Application Process – HR personnel aren't the only ones to benefit when they start hiring candidates through mobile-integrated recruitment systems. Applicants also find it simpler and faster to search and apply for new positions through their mobile devices.
Less than 60% of talent acquisition teams invest in mobile-optimized software, postings or career sites, but almost half of all job seekers rely on mobile searches to look for active openings. Mobile-friendly cloud-based recruitment software also ensures you can track and respond to applications quickly.
Candidates may feel overlooked or wonder about your company's lack of efficient communication if they're waiting to hear from you, so an increased focus on mobile-friendly systems is essential.
Mobile hiring saves valuable time, energy and money, in addition to opening up access to a wider talent pool. As an HR recruiting manager, you can maximize your benefits by using an
Applicant Tracking System
with integrated mobile tools. This trend is causing ripples of change in the business world, and it's time for you to get on board!
Author Bio:
Kelly Barcelos
is a progressive digital marketing manager specializing in HR and is responsible for leading Jobsoid's content and social media team. When Kelly is not building campaigns, she is busy creating content and preparing PR topics. She started with
Jobsoid
as a social media strategist and eventually took over the entire digital marketing team with her innovative approach and technical expertise.
For all the latest HR news and info straight to your inbox, subscribe
here
.
More like this:
PwC announces new CEO
How to stop HR from being so "scary"
Three steps to a successful succession plan