You've made an offer and the employee has accepted but now something's changed. HRM looks at the dos and don'ts of withdrawing a job offer.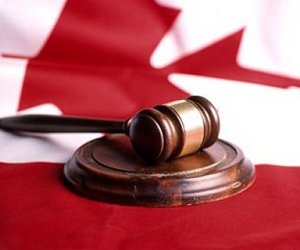 Sometimes after you've made an offer and the employee has accepted the offer you find yourself in the position of wanting, or needing, to withdraw a job offer – is it ever ok to rescind a job offer from an employee who has already accepted?

According to Filion Wakely Thorup Angeletti associate Roslyn McGilvery, there are certain circumstances under which you can legally withdraw a job offer:

You've made a conditional offer subject to reference checks
An offer can be withdrawn if it was made conditional on positive results from reference and background checks. With this kind of offer the employer can withdraw it if they find out any relevant information that shows the person is unsuitable for the job. Note that the background information should not involve a discovery about protected classes, such as religion, pregnancy or disability.

"In this case the employer would likely be within its rights to withdraw the offer if the employee's references aren't consistent with what the employer was able to learn from the resume and interview process," McGilvery said.

The employee has lied during the recruitment process
Another scenario that would justify the withdrawal of the offer would be if it was discovered that the applicant had misrepresented themselves on their resume. Even Yahoo's CEO made fraudulent educational claims his resume, so don't think it's not worth checking.

"The classic case would be if the employee lists academic credentials on their resume, which they never earned," McGilvery said. "If the employer can say it was induced to hire the employee based on these fraudulent credentials and it would not otherwise have hired them, the employer would have a good case for putting an end to the employment relationship."

Outside of these specific situations, employers could be putting themselves at risk for a wrongful dismissal case. According to McGilvery, cases decided against the employer usually have damages at the lower end of the scale, however, in 2011 the Ontario Human Rights Tribunal found a withdrawn conditional offer of employment was discriminatory because the decision was made based on a disability. They awarded the rejected candidate $10,000.

It's another reminder to HR that protected traits apply at every stage of the hiring process.