One labour lawyer explains the principles behind vicarious liability and offers advice on minimizing risk.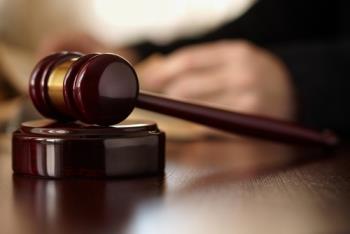 It might be impossible to fully control employee behaviour but that doesn't mean your company can't be held accountable for workers' wrongful actions – employment lawyer Nedko Petkov explains.
"Canadian Law has long recognized that employers are, in certain circumstances, responsible for the wrongful actions of their employees," says the
Dale & Lessmann
lawyer.
According to Petkov, there are two broad circumstances in which employers will be held accountable for worker's misdeeds:
Cases in which the act in question is authorized by the employer
Cases in which, though not expressly authorized, the nature of the act is sufficiently connected to conduct that was authorized by the employer
"It is especially important for employers to fully appreciate the latter of these," stresses Petkov.
"While it may be somewhat intuitive that an employer would be held liable for its employee's conduct where that conduct was directed or authorized by the employer, employers may find themselves liable for employee actions which were not only unauthorized but which run contrary to the employer's instructions or expectations," he reveals.
Fraud, theft, assault, and sexual assault can all fall into this category and Petkov says courts have repeatedly found employers liable when they have introduced or increased a certain risk.
Minimising risk
While employers can never fully protect themselves from the actions of their employees, Petkov says companies would be well advised to consider the following precautionary steps:
Ensuring that employees are fully familiarized with the extent of their duties, responsibilities and powers in the context of their employment.
Ensuring that instructions given to employees do not increase the risk of the employees committing wrongful acts. For example, giving a driver too many stops may compel them to drive recklessly or rest infrequently.
Taking precautions against creating or allowing situations of friction or tension to develop in the workplace – allowing such an environment to take hold or to persist would likely be grounds for finding the employer liable for the ensuing harm.
Providing employees with adequate supervision in order to ensure that they do not exceed the authority given to them by the employer.
"Having clear policies and complaint procedures, which can be included in an employee handbook, could be a great tool for ensuring that employees are aware of the precise scope of their duties and responsibilities, of the employer's expectations and of the avenues available to them in case problems arise," concludes Petkov.
Read the full article
here
.
More like this:
IKEA makes historic living wage offer
Office innovation at LinkedIn
Richest and poorest workers share one thing in common