Working remotely or at odd hours is no longer just a perk. Here's how to get it right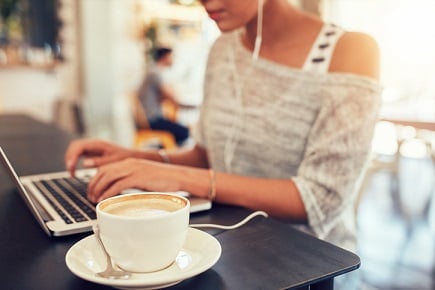 Flexible work arrangements appeal to employees regardless of age, career level and educational background and family circumstances, and as many as three in four do not feel that such arrangements would hurt their career progression, a survey of 5,500 workers has revealed.
This indicates that work flexibility – which may take the form of telecommuting, flexible, and/or part-time schedules – is no longer a negotiating strategy or perk but an expected job benefit.
"People from all walks of life seek work flexibility, and working outside the traditional 9-to-5 office is not a 'nice to have' but a true necessity for many of them," said Sara Sutton Fell, founder and CEO of FlexJobs, which conducted the survey.
Forty percent of respondents did not have children, even as working parents are certainly helping drive the flexibility trend.
Older workers like flexible work as much as millennials do, as shown by the 11.5% response rate for 60- to 69-year old workers and the 11% rate for those in the 20- to 29-year-old age group.
Seventy percent of respondents had at least a bachelor's or a graduate degree, indicating that work-from-home jobs are not limited to those in the lower levels of the organization.
Other findings include:
Most, but not all, freelancers juggle.
Of the more than 1,300 respondents who said they worked freelance, 38% said they had only one gig at a time. The rest have multiple engagements – 51% have two to three, 8% have four to five and 3% have six gigs or more at any one time.
There's no place like home.
Fifty-two percent of respondents say they still prefer to work in their home office for maximum productivity. Co-working spaces are preferred by only 1% of respondents despite the recent attention as a workplace trend.
Tradeoffs should not be necessary.
17% of respondents said they would trade health insurance from their employer in exchange for the option to telecommute. Still, 43% said that a tradeoff should not be necessary.
They need a break from bad commutes.
Thirty-one percent of respondents say they have to commute for two hours, two ways, every day.
Health remains a factor.
16% of respondents said health or disability concerns are a factor in why they search for flexible work. Fortunately, more employers are offering flexible jobs for
people with disabilities
, particularly remote positions that allow workers to set up home-based offices.
Balance is best. Work-life balance is the most important factor for 72% of job seekers. Salaries and flexible schedules come next.
Work is enjoyable.
Flexible job seekers do in fact enjoy working, with 64% saying they work because they both need and want to. Eleven percent said they work just because they want to.
They pay the bills – and more.
Most respondents work in order to pay for basic items, pay off debt, save for education, or travel, 27% also work to contribute to charity and 15% work to help support their parents.
Related stories:
How working from home affects wage growth
Family-friendly push from Canadian firms
Want the latest HR news direct to your inbox? Sign up for HRD Canada's daily newsletter.