The major union announced General Motors as its target to set the pattern agreement in the current round of negotiations.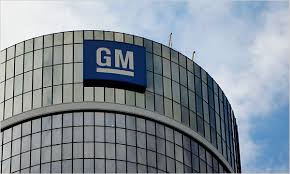 Unifor has announced today that General Motors will be its target company to set the pattern agreement in the current round of negotiations with the Detroit Three automakers.
"These negotiations are about the future of local communities, good jobs and the industry," said Unifor national president Jerry Dias, speaking at a media conference in Toronto. "Our demand is clear: invest today to build a future for tomorrow."
General Motors currently employs 6,600 Unifor members in Oshawa, Ingersoll and St. Catharines – around 2,600 of those are working at the CAMI plant which is not part of the Master Agreement. About 23,050 Unifor members work at all the Detroit Three companies.
With pattern bargaining, negotiations focus on one company to reach an agreement that sets a standard for the auto industry in Canada. Once an agreement with the target company is ratified by members, focus in bargaining shifts to a second company, and then the third.
Unifor's current contract with the Detroit Three expires 11:59pm on Monday, September 19. Should a new agreement not be reached, Unifor autoworkers have voted overwhelmingly to give their bargaining committees authorization to call a strike if necessary to achieve key priorities.
The union says it will be making investment in Canada a top priority in this round of negotiations, "to ensure the future prosperity of the auto industry in this country."
An independent study released by Unifor last week found that losing the Detroit Three would eliminate $26 billion from the economy, cut 150,000 jobs and cost $4.7 billion per year in government revenues.
"The strength of the auto industry in Canada is not only vital to those in the industry, but to the entire Canadian economy," Dias said.
"Policy makers and the public need to understand what is at stake here."
Recent stories:
Top lawyer calls for Express Entry overhaul
Employers warned about internship obligations
Yes, cannabis really does impact work ethic