Approximately 3,000 workers across 38 private residences will continue strike action today after salary negotiations came to a standstill.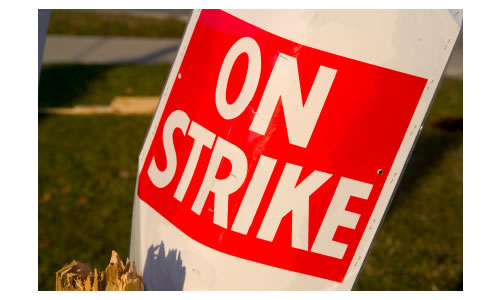 A widespread strike of approximately 3,000 workers is set to continue today after employers and unions reached an impasse in the negotiation of salary arrangements.
"On the first strike day on May 11, we launched an unprecedented movement, giving employers a serious warning," said Richard Belhumeur, president of the SQEES-FTQ union.
"Unfortunately, only a few of them made any significant effort to move the negotiations along," he continued.
Belhumeur added that the two-day strike should be considered a second-chance, before an unlimited general strike is called.
"If we do not reach satisfactory agreements that raise workers' wages to a minimum of $15 an hour, we will not hesitate to apply every one of our strike mandates," he warned.
"We don't think that $15 an hour is an outlandish demand," he added. "Workers deserve to be treated decently."
The SQEES-FTQ represents 25 000 members throughout Quebec, most of them in the health and social services sector. It is the largest union in private seniors' residences.
More like this:
Should HR be trying to attract more men?
MI5 turns to Mumsnet for new recruits
Top boss slams $2 million salary as "insulting"