Directors of a luxury condominium development accused executives of gross mismanagement.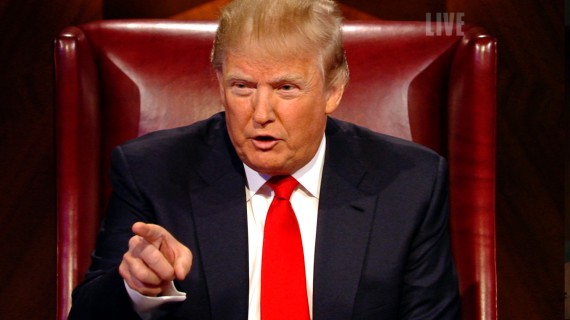 Donald Trump's namesake organization has been fired as the manager of a luxury condominium development amid accusations of overspending, undisclosed bonuses and gross mismanagement.

"Some owners feared that Trump's management might be disproportionately spending the building's budget in ways that benefited the hotel instead of the building's other components," reports the Associated Press.

"But despite repeated requests, Trump's managers never provided a detailed breakdown of the costs generated by each of part of the building, and never established the separate bank accounts stipulated in their management contract."

A senior executive with the Trump Organization told one owner that managing five bank accounts would be too expensive.
The high-profile coup occurred at the Panama City Trump Ocean Club – a 70-storey mixed-use development which claims the title of Central America's largest building.

Trump's top employees in Panama also awarded themselves hundreds of thousands of dollars in unapproved bonuses – according to members of the board – although the actual figure is still not known.

Associated Press reporter Jeff Horowitz says the untimely sacking offers a glimpse into the controversial presidential hopeful's management style.

"Transparency and close attention to expenses are not strengths," asserts Horowitz. "Squeezing the most from contractual language is."

Clear-as-mud contractual language gave Trump's Company the right to vote on behalf of hundreds of hotel and condo units – owners only discovered they were relinquishing their voting rights if they read the fine print.

But an assembly of dissatisfied owners managed to revoke Trump's proxy voting rights with the help casino and developer representatives.

"Two senior Trump administrators resigned their jobs and board positions following the rebuke, leaving the dissidents in charge," reports the Associated Press.