Forget brain-teasers or ice-cream flavours, LinkedIn's head of recruitment prefers a visual test to start things off.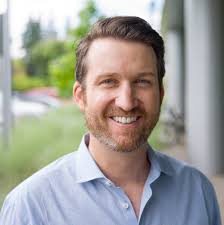 We've all heard endless examples of unusual and often entirely pointless interview questions – but could LinkedIn's top recruitment boss be on to something special with his left-field suggestion?

Brendan Browne, the firm's VP of global talent acquisition, says he often likes to start interviews in a slightly different way – by handing over a marker to the hopeful candidate and pointing them towards a whiteboard.

Regardless of position, Browne will then ask; "What are you most passionate about? Using the whiteboard, explain to me the process of how it works."

The San Francisco-based exec told Business Insider that the task is supposed to be open to interpretation which means potential employees have to think on their feet.

"Because it's a situation that's a bit ambiguous, they're going to have to be really spontaneous," he said, noting that if a candidate happened to love brewing beer during their free time, they would be expected to draw out the brewing process and explain it.

While the task wouldn't be out of place in a primary school classroom, Browne claims he can always learn four things from the exercise.

1. What do the candidates care about most deeply?
2. How well can they explain themselves?
3. How do they think about process?
4. How do they deal with ambiguity?

"An interview assessment is hard and hyper-flawed, but really what I want to know is who the heck are you, and what is it going to feel like when you and I are working on a really hard problem and we're working our asses off?" Browne told Business Insider.

"Maybe we decide to scrap a project we're working on or something changes, like it does all the time in business and definitely in Silicon Valley — I want to see how you deal," he said.