Mom-of-two unfairly fired over bad behaviour and inappropriate Facebook photos is to be compensated more than $25,000.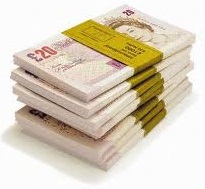 An English employment tribunal has ruled a primary school teaching assistant was unfairly sacked for swearing and posting inappropriate pictures of herself on Facebook.
Paula Williams was given her marching orders after a member of staff at the school claimed to have overheard her saying 'f***' to another teacher and after a picture appeared on Facebook showing her drinking from a joke 'penis straw'. She was also accused of using the phrase 'sexy beast' to a child and taking a book entitled I Shot My Daddy on a school swimming trip.
Williams, who had worked at Bridgtown Primary School for 20 years, – including nine as a volunteer – appealed her firing to the employment tribunal claiming unfair dismissal.
At the hearing, the school's head teacher, Joanna Raybould, told the tribunal Williams was dismissed for swearing and posting the pictures on Facebook.
However, Williams denied posting the inappropriate photo that caused the uproar.
"There were three pictures in question," Williams said. "The first two were me dressed as a St Trinian's schoolgirl for a private 40th birthday party and the third one I was tagged in. The third one was me at a staff Christmas party drinking from a 'penis straw' which was given to me by another member of staff as a Secret Santa."
Tribunal chairman David Ansti said the Facebook photos which were taken at a Christmas fancy dress party, were not put online by Williams and that the school failed to give her adequate guidelines on what language she could use at work. It also failed to verify the statement of alleged witness to the swearing.
The tribunal ruled in Williams favour and ordered the school to pay her $26,961.41 in compensation.