HRM chats to three senior HR professionals about their company's approach to hotly-debated performance reviews.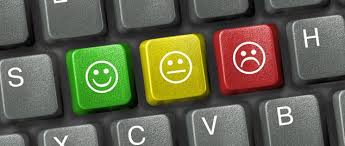 Performance reviews have been a hot topic in the HR industry this year, with companies striving towards innovation and some dropping them altogether.
HRM
sat down with three senior HR professionals to discuss the practices at their company.
The New South Wales Business Chamber
Alex Diab, general manager of HR at the New South Wales Business Chamber, said that the time has come to refresh performance reviews.
"We're focused on the intent and purpose of performance reviews, which resulted in significant changes," he said.
"We have dramatically simplified the process. This has included moving away from weightings and complex calculations to form ratings."
He added that removing the 'fear factor' is vital.
"To do this, HR can coach people leaders in providing and receiving ongoing, real-time informal and formal feedback."
He said that it's important to continue a performance review process because:
Not all managers are at the same level when it comes to providing and documenting ongoing feedback. Reviews offer the opportunity to have discussions within a consistent framework.
They provide employees and managers with documented goals and focus, which employees desire and appreciate.
They reduce risk by ensuring documenting discussions about performance and conduct in a structured manner.
Millward Brown
Cindy Grass, head of talent and strategy, ANZ at Millward Brown, echoed Diab's sentiment, adding that performance review systems should be tailored to suit the needs of the workforce.
She said that HR should be asking specific questions to determine what these are, including:
How can we improve the business impact of our investments in people?
What value are we obtaining from our performance reviews?
"If the answers are 'we are overcommitting financial resources to our performance management system' and 'they are of no value at all', then it's time to assess why," Grass said.
At Millward Brown, there are "a wealth of opportunities" to discuss performance.
"There are monthly conversations around daily performance and general wellbeing; mid-year reviews to ensure objectives are on track; end of year reviews to summarise objectives and behaviours; and specific career conversations in the first quarter of every year," said Grass.
She added that Millward Brown still uses a system to capture this information, as the company's people still want to receive written feedback, redirect objectives, and allow managers and peers to acknowledge their achievements.
Accenture
At Accenture Australia, part of HR's goal is to be more fluid in its approach to assessing performance and to treat performance as an ongoing activity.
"As a result, we shifted our annual performance process to real-time, forward looking conversations about setting priorities, developing strengths and creating rewarding career opportunities for our people," said Siobhan Gallacher, HRD at Accenture Australia.
"Ultimately, organisations need to reflect upon what they hope to achieve through their performance cycle – will these performance evaluations allow their people to grow and learn, and motivate and engage the next generation of leaders?
More like this:
$8M for Sony to settle employee claims
Employees charged in Air France HR attack
Is it ever okay to watch "adult films" at work?