The classic movie scene jumped off screen recently when a convicted criminal snuck away from two sleeping guards.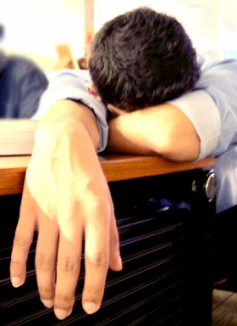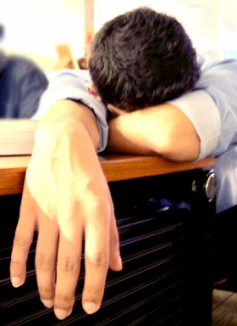 Two dozing Australian security guards will surely have tears on their pillows after they let a prisoner in their custody escape through a fire exit.
The guards were travelling with a German national, Carlo Konstantin Kohl, who had served three years' in jail in Australia for drug, theft and other charges. He was due to be deported to Germany, but bad weather caused his flight to be delayed.
The guards, who had been contracted by the Immigration Department, were reportedly sleeping in the airport transit lounge while Kohl roamed free inside the airport before slipping out of an emergency exit – after disconnecting the electricity supply while he was at it.
Adding to the slapstick story, Thai authorities took eight days to tell their Australian counterparts Kohl wasn't in the airport's secure area.
The guards travelling with Kohl from Australia were from Serco, the company that provides security services for the department in Australia.
The Bangkok Post newspaper quoted an Airport Authority source as saying the escape had damaged the authority's reputation and prompted increased security measures at the airport.
Serco is preparing a report for the department in Canberra on why Kohl was left unguarded. The company could face a hefty fine over the incident.
"The department views any escape very seriously and is grateful for the professionalism and support provided by the Thai authorities," a spokesman said.
Kohl, who is wanted on charges in Germany, reportedly told immigration officials he would leave Australia without causing problems.