Abandoning a paper-based approach allowed one Alberta-based organization to save weeks of time and effort.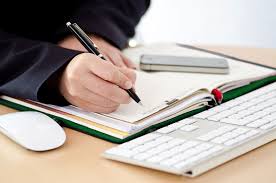 With 2,100 employees across multiple business units, the Alberta Motor Association (AMA) was wasting valuable time and resources by creating paper-based staffing schedules – but bosses say an automated solution now saves the organization weeks of work.
The business
Serving customers in Alberta and the Northwest Territories, the AMA operates several business channels including membership, travel, insurance, vehicle registration, and auto and driving. As a result, scheduling employees is – or rather used to be – a monumental task.
According to the company's program manager of business process improvement Erv Krawchuk, it typically took the roadside assistance business unit up to eight weeks to create a 42-month rolling schedule just for their team.
Now, the department can build a schedule for the entire year in less than one hour.
"It really highlights the power of automation to significantly reduce the amount of time it takes to create and manage a complex process like scheduling," said Erv Krawchuk, program manager of business process improvement.
The AMA abandoned traditional paper-based methods like spreadsheets and wall calendars in favour of an automated solution which the company says is less about being tech-forward and more about freeing people up to do their jobs faster and more efficiently.
"I have learned the key to improving processes is to implement solutions that allow people to focus on doing their jobs, not on the tools they are using," said Krawchuk.
"In the past, schedulers were focused on creating, filling in, and updating various paper-based calendars," he added. "Now, they can do more strategic work, which is critical in helping us deliver the family-like service we're known for."
According to Krawchuk, the company recently completed a comprehensive study that showed 100 per cent of the business units using the automated system would not go back to the old paper approach.
*
The Alberta Motor Organization
implemented TimeSimplicity from
SwipeClock
.
More like this:
Should you ever ask an employee to resign?
Is the gender wage gap a myth?
Post-graduate study: To fund or not to fund?