The woman was suspended after calling Michelle Obama an "ape in heels" but officials say she'll be back in the role before Christmas.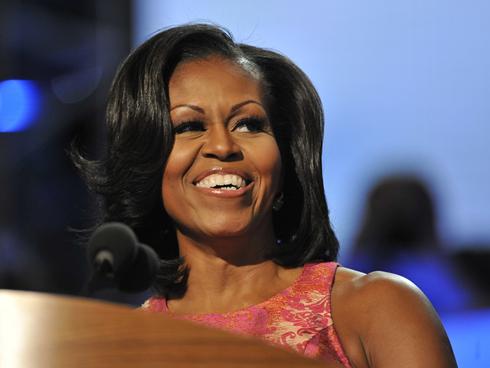 The executive director who caused uproar after calling Michelle Obama an "ape in heels" is now due to get her job back by Christmas – just two months after making the shocking racist slur.
"It will be so refreshing to have a classy, beautiful, dignified First Lady in the White House," Pamela Ramsey Taylor wrote on
Facebook
. "I'm tired of seeing a [sic] Ape in heels."
The post soon went viral and Taylor's non-profit employer, Clay County Development Corp, removed her from the position – now, it seems, the decision was only temporary.
According to a letter from the firm's executive director to the West Virginia Bureau of Senior Services, Taylor is scheduled to return to her old role on December 23.
However, the state bureau's commissioner, Robert Roswall, has warned the Clay agency that any discrimination from staff would jeopardize the organization's state and federal funding, which it relies upon to provide services to elderly and low-income residents.
Both he and fellow commissioner Cynthia Beane wrote a letter to the non-profit's board requesting copies of its anti-discrimination and anti-harassment policies, as well as an explanation on how its employees have been trained.
"Please provide specific guarantees that neither Ms. Taylor, nor any other employee, has in any way conducted themselves in a discriminatory manner with any recipient, or potential recipient, receiving state services that your organization administers," said the letter.
Taylor wasn't the only one to land herself in hot water over the Facebook post – Clay town mayor Beverly Whaling was also prompted to resign after commenting; "Just made my day Pam."