Time to start replacing ineffective leaders - a good boss boosts productivity by more than 10%.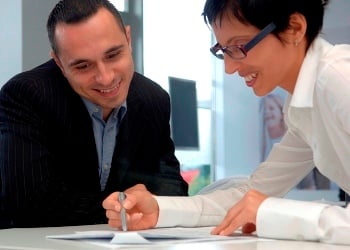 It's a common refrain: workers don't leave jobs, they leave bosses – but could that one bad supervisor be costing you more than just staff?
A recent study from Stanford Graduate School of Business found that replacing a bad boss with a great boss increases productivity by the same amount as adding another worker to a nine person team.
"Using a normalization, this implies that the average boss is about 1.75 times as productive as the average worker," the report authors' wrote, saying middle managers are often overlooked when studying leadership. "These bosses do matter, and they earn their pay," co-author Kathryn Shaw said.
The authors looked at workers in technology-based service jobs where computers measure their output every hour and spent more than five years measuring those outputs to track the differences supervisors made in overall productivity.
But what makes the biggest difference between a good boss, and a bad one? The researchers said it all came down to one concept: teaching. Teaching work skills or work habits accounts for two-thirds of the gain that bosses added.
One surprising result – good bosses made a bigger difference with good employees. It might seem logical to pair poor workers with good bosses to turn them around, but the authors found the improvement in low-quality workers wasn't as significant as the improvement in high-quality workers. Overall, it's better to put the top workers with the top supervisors and watch productivity soar.