Redundancy is a lot harder to get right than most organizations think – are you at risk of adverse action?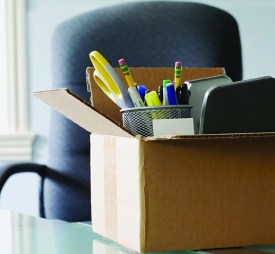 From firing someone the day after they announce their pregnancy to workers winning back their jobs after being caught looking at porn at work – managing redundancies is one of the most complicated areas for HR.
In light of these and other redundancy cases, it appears many HR professionals are unaware of the purpose and necessary steps in the redundancy process.
"Many employers think the process of redundancies is easier than it actually is," Kristy Edser, partner at employment law practice Minter Ellison, said. "There are a number of tests that organizations have to satisfy in order for a redundancy to be considered genuine, otherwise employers can leave themselves open to unfair dismissal claims – and that is something we see a lot of."
Edser argued that employers need to become more aware of the redundancy processes to avoid adverse action.

Key HR Take-aways
Edser outlined a number of stages that HR professionals need to understand when approaching redundancy:
Planning
Before initiating any proceedings, employers must ensure they are aware of all employee entitlements relating to notice, severance pay, leave, bonuses and any other incentive arrangements. These stem from provincial Employment Standards, as well as agreements, contracts and policies. It is also important to make arrangements for consultation and redeployment at this point.
Announcements and notifications
Affected employees and unions (if employees are members) need to be notified. It may also be appropriate to make a general announcement to the business, depending on the size of the restructure. Additionally, it is crucial to remember to inform those on leave.
Severance pay
While it may be tempting to rely on the ESA minimums, common law payments are usually significantly higher. Do your research and consider whether it's worth giving a little more now to avoid court later. And if you do end up heading to a tribunal or courtroom, check HRM's guide to calculating a severance payment.